Kanye West's second opera of 2019, Mary, will make its New York debut on Sunday. The show first premiered in Miami on December 8. Mary comes just a month after West's other opera, Nebuchadnezzar, debuted in Los Angeles in November. Both operas follow biblical storylines.
The shows were just one part of West's busy year, which also saw the rapper hold his Sunday Service event series around the country and release his first Christian album, Jesus Is King. West may also drop a second half to the album on Christmas Day.
New Yorkers and West fans near the East Coast can attend the performance of Mary on Sunday. Here's everything you need to know about tickets, the show's plot and more of West's plans.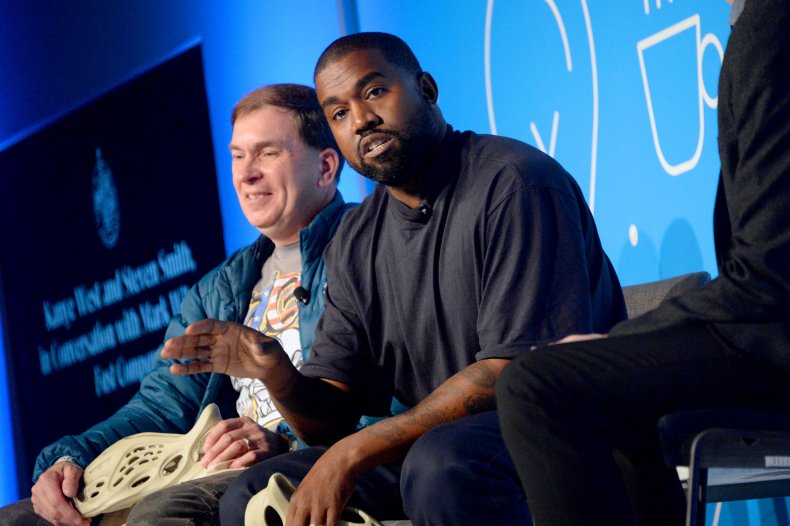 How To Attend
Tickets for West's Mary at New York's famed Lincoln Center went on sale Thursday. Only one New York showing is scheduled, and the curtain is set to go up at 8 p.m. on December 22. As of Friday afternoon, tickets were still available on all tiers of the theater on the Lincoln Center website. Prices ranged from $200 to $300. Box seats were also available. All ticket options can be viewed and purchased here.
What Is It About?
Mary follows the story of Jesus' birth, so it's especially timely this Christmas season. As the traditional nativity story unfolds, West's old songs are featured, including favorites like "Love Lockdown", "Power" and "Can't Tell Me Nothing." Classic Christmas songs are also featured in the live performance, according to Pitchfork.
West's musical is seemingly an extension of his famed Sunday Service, with both West himself and his Sunday Service choir featured in the show's cast. Like the Sunday Service, Mary features gospel readings between musical numbers.
The artist spoke with Vogue about the musical's inspiration. West revealed he originally titled the opera Birth of Jesus, though he later decided to tell the story from Mary's perspective. He also opened up about his faith to the magazine. "God put it all together," he said. "I'll tell you what, when I don't apply grace, I don't get the results I'm looking for. Everything must be done with grace. That's one of the things I pray for—and I need to pray for more."
What We Know About Jesus Is Born
West first announced his second Christan album, Jesus Is Born, in October in a conversation aired on Beats 1 Radio with Zane Lowe. During the chat, West referred to the album as a "Sunday Service album," though he did not clarify whether the album will include live performance tracks, or studio recordings.