Does Kanye West believe that former Sony Music Entertainment CEO and Chairman Tommy Mottola is behind Michael Jackson's death? During his latest Twitter rant on Tuesday night, West accused the record label exec of killing Jackson.
"MJ told you about Tommy before they killed him," West wrote, adding," Kim saved my daughters life in the name of Jesus It's Gods choice only I will live for my children Kris I'm in Cody if your [sic] not planning another one of your children's playboy shoots."
The tweet has since been deleted, but the screenshots are still circulating social media, leaving some fans curious about the alleged beef between the late pop star and Mottola.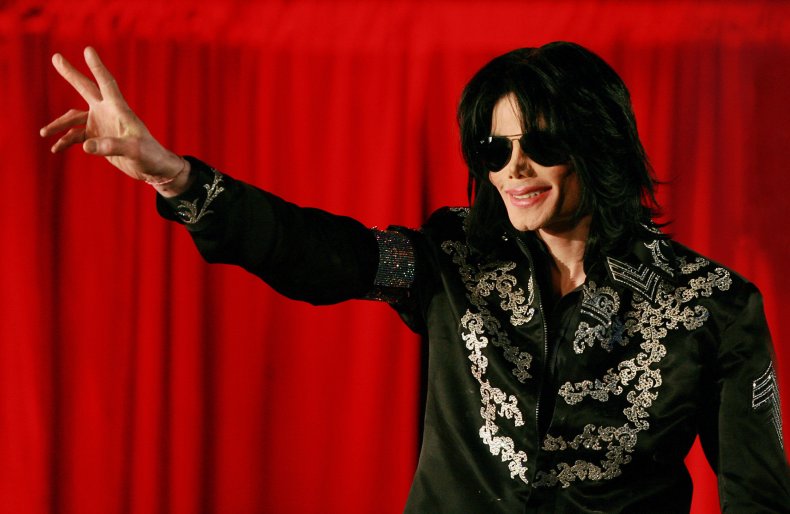 It was back in 2002 when Jackson shocked fans by speaking out publicly against Mottola and Sony, the label to which he was signed. Appearing at a press conference alongside Reverend Al Sharpton, Jackson accused the recording industry of mistreating Black artists, specifically naming Mottola as the ringleader for perpetuating the industry's racism.
"Record companies really really do conspire against their artists. They steal, they cheat, they do whatever they can—especially [from] the black artists. Sony, Tommy Mottola, the president of the record division—he is a mean, he's a racist and he's very very very devilish," Jackson said at the time.
Elaborating on his fury against Mottola, Jackson then held up a poster of the music mogul with devil horns on his head, a tail and a pitchfork. He also had a picket sign that read, "Sony Music Kills."
Although there were whispers of bad blood between Jackson and Mottola long before the singer's 2002 stunt, Jackson's negative attitude toward Sony was at its peak after the label failed to promote his final studio album, 2001's Invincible. Jackson was also upset that Sony refused to release a September 11th charity song he recorded. Only adding fuel to the fire, Jackson was additionally outraged at the time after a deal he and Sony were working on regarding the licensing of his album masters fell through. As a result, Jackson exited his contract with Sony and refused to tour for the album.
Jackson died in 2009 after overdosing on the sedative propofol issued by his doctor Conrad Murray. In 2018, Sony acquired a 60% stake in EMI Music Publishing, which gave the label the rights to Jackson's estate.
Some fans on Twitter agreed with West's claims that Jackson's former record label had something to do with his death and began floating conspiracy theories that Mottola sent doctors to Jackson's Neverland Ranch to kill him, none of which were ever substantiated.
Newsweek reached out to Tommy Mottola's office for comment but did not receive a response in time for publication.