Kanye West 2020?
The musician and business mogul officially filed as a presidential candidate with the Federal Election Commission Thursday. He will be running under the BDY party, presumably an abbreviation for "The Birthday Party" he previously said he would launch.
It's been quite a campaign so far for West, 43, who first declared his intention to run for office in a Twitter post on the Fourth of July: "We must now realize the promise of America by trusting God, unifying our vision and building our future. I am running for president of the United States! #2020VISION."
Despite the filings, it wasn't clear whether the rapper had any real plans to launch a campaign. Roughly a week after his initial Twitter announcement, there was a report by New York magazine that West was out of the race.
But the new paperwork isn't enough for West's name to appear on the ballot in November. As an independent candidate, West will have to petition each state to have his name printed on the general election ticket—a requirement experts predict will be a major roadblock.
"It was tough to get signatures during the primary before coronavirus happened. Getting signatures in the midst of a pandemic is virtually impossible," said Michael Starr Hopkins, a political strategist who worked on the presidential campaigns of Barack Obama and Hillary Clinton.
West also faces a challenge in that the deadline to file as an independent candidate has already passed in a number of states, including New Mexico and North Carolina. Other battleground states like Florida, Georgia, Michigan and Ohio have deadlines on July 16.
West will appear on the Oklahoma presidential election ballot after filing the necessary paperwork on Wednesday. A representative for the musician filed the documents and paid the $35,000 fee to run as an independent candidate in the state, according to the Oklahoma Board of Elections.
Hopkins called West's decision to enter the race "completely irresponsible" given the gravity of the 2020 election but said his campaign won't be enough to spoil the candidacies of President Donald Trump or Joe Biden. While some have voiced concerns that West could siphon Black voters away from Biden, Hopkins and other strategists have said such a scenario isn't likely and wouldn't do serious damage.
Lara Brown, director of the elections research center at the University of Wisconsin, said there's "no chance to win" for West. She noted that no independent candidate has ever become president.
As his campaign continues, West will have to release an official platform. While he hasn't put a single plan out yet, he's given voters a preview of his stance on some key issues in a wide-ranging interview with Forbes that was published on July 8.
On reproductive rights, West told the news outlet that Planned Parenthood clinics have been "placed inside cities by white supremacists to do the Devil's work." On the issue of abortion, the musician said he was "pro-life because I'm following the word of the bible."
West also claimed that he "had COVID-19" and yet he was hesitant about fixing the coronavirus crisis with a vaccine. He called vaccinations "the mark of the beast" and said that "the humans that have the Devil inside them" want to "put chips inside of us" so that "we can't cross the gates of heaven."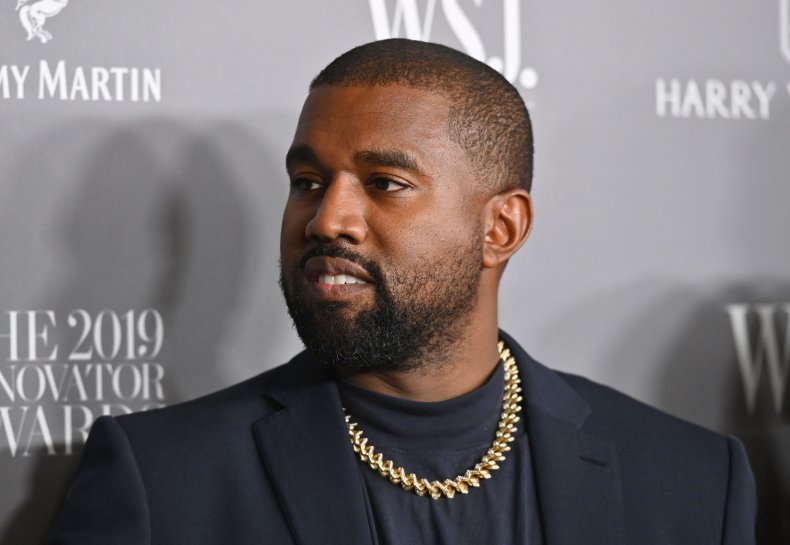 West also distanced himself from his past support for President Trump.
West didn't vote in the 2016 election but has repeatedly said he would have cast his ballot for Trump. Shortly after Trump was elected, the two met at Trump Tower in New York City as West's request. In October 2018, the two met again, but this time at the White House where they discussed everything from his Yeezy partnership with Adidas to the 13th Amendment. West donned the red "Make American Great Again" hat during the Oval Office meeting and claimed it gave him superpowers.
But in his interview with Forbes, West signaled that he's lost confidence in Trump's ability to be commander-in-chief.
"It looks like one big mess to me," West said. "I don't like that I caught wind that he hid in the bunker."
So far, Trump hasn't appeared too bothered at West's decision to run. In an interview with RealClearPolitics on July 7, Trump said it would be a "great trial run" for a 2024 bid and said the rapper has "a real voice."
Newsweek breaking news reporter Jenni Fink contributed to this report.