Mississippi News Station Can't Seem to Find Photo of Kanye West
Kanye West is one of the most recognized men on the planet. His Twitter account boasts more than 30 million followers. There are photos of him splashed all over the internet—not to mention the candids of West on his wife Kim Kardashian West's social media. And yet, a news station in Mississippi was unable to find one single photo to use of West during their election night coverage on Tuesday.
WLBT 3 news shared polling projections on their live broadcast of the 2020 election including the tally of votes each candidate received in Mississippi specifically. The figures were posted with photos of candidates President Donald Trump, former Vice President Joe Biden and Libertarian Party pick Jo Jergenson. However, an image of West, a global public figure, was missing. Instead, the network used a shadowy outline of a person.
The flub didn't go unnoticed.
"I'm sorry. They couldn't find ONE picture of KANYE WEST?" one person wrote on Twitter on Wednesday.
Another Twitter user was equally surprised by the station's inability to find a single image of the rapper/fashion designer/presidential hopeful. "How does WLBT not have a photo for Kanye?" the tweet read.
The network's website, which has been consistently updating election results on the top bar of the WLBT.com homepage, did include a photo for West.
West had a late start in the race to the White House. The father-of-four announced his plans for the presidency in July. The timing of his addition to the election resulted in him missing dozens of filing deadlines across the U.S. He only qualified for presidential ballot access in 12 states including Arkansas, Colorado, Idaho, Iowa, Kentucky, Louisiana, Minnesota, Mississippi, Oklahoma, Tennessee, Utah, Vermont, but encouraged fans and followers in other states to write his name in on the ballot.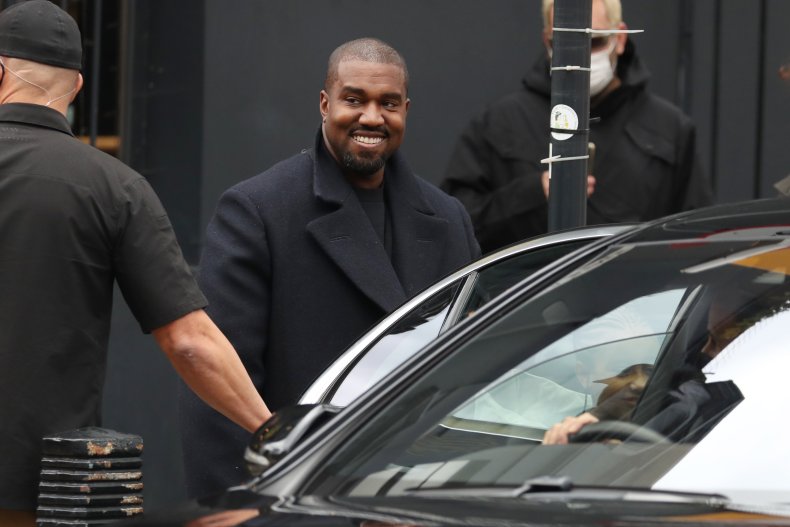 Of the 12 states in which his name did appear on the ballot, the Jesus is King rapper only snagged nearly 60,000 votes nationally, with the most votes—some 10,200, coming from Tennessee as of Wednesday morning. Nationally, West only managed to win 0.5 percent of the vote.
West seemed to concede on Tuesday night, sharing a photo of himself in front of a map on Twitter that included the caption, "WELP KANYE 2024." He deleted that tweet but posted the same image moments later with the caption, "KANYE 2024," signaling his original plans to run in the 2024 election—a notion he first hinted at back in 2016.