Kanye West plans to make a run for the White House, sparking concerns that he could siphon off votes from presumptive Democratic nominee Joe Biden, but to do so, he'd have to court Black voters.
In announcing his decision to run on July 4th, West defended his campaign against speculation that the move is a publicity stunt for an upcoming album, although he hasn't filed or put together a formal platform. His campaign slogan, "Yes!," tells little of what he'd like to accomplish as president, but, experts say what "West for President" stands for will matter little to Black voters.
"Even if he were to come out with the most progressive or the most conservative set of policies, he will make no dent at all," Theodore Johnson, a senior fellow at the Brennan Center for Justice, told Newsweek. "It's likely that [President Donald] Trump or [presumptive Democratic nominee Joe] Biden are also in that space and have a higher chance of delivering on those things."
Black voters are overwhelmingly Democrats and in 2016, Democratic nominee Hillary Clinton garnered more than 90 percent of their vote. A similar percentage is ready to vote for Biden and although support slips among young Black voters, Johnson said West won't be able to sway even those who are disenchanted with the presumptive Democratic nominee.
Keneshia Grant, an associate professor of political science and author of The Great Migration in the Democratic Party, told Newsweek West's connection to Trump is "chief" among the problems he'll have with Black voters. West took flak for donning a "Make America Great Again" hat at the White House in 2018, a decision he told Forbes was a "protest to the segregation of votes in the Black community."
In that same interview, West said he has distanced himself from Trump, a man he once called his "brother" and said also had "dragon energy." He told Forbes he lost confidence in the president and he was "taking the red hat off." But, Grant said there isn't enough time between now and November 3 for West to rebuild trust so Black voters see him as a viable candidate.
"The timing is very bad in general," Grant said in reference to the Black Lives Matter movement, George Floyd's death and the pandemic. "And then in terms of his own ability to illustrate he's a person who keeps his word or a serious person, I don't think we've had enough space from the Kanye West who supports Trump."
If West were to come out with a utopian progressive platform, it still likely wouldn't be enough to sway voters because if the goal is to beat Trump, Biden is a better bet, Grant said.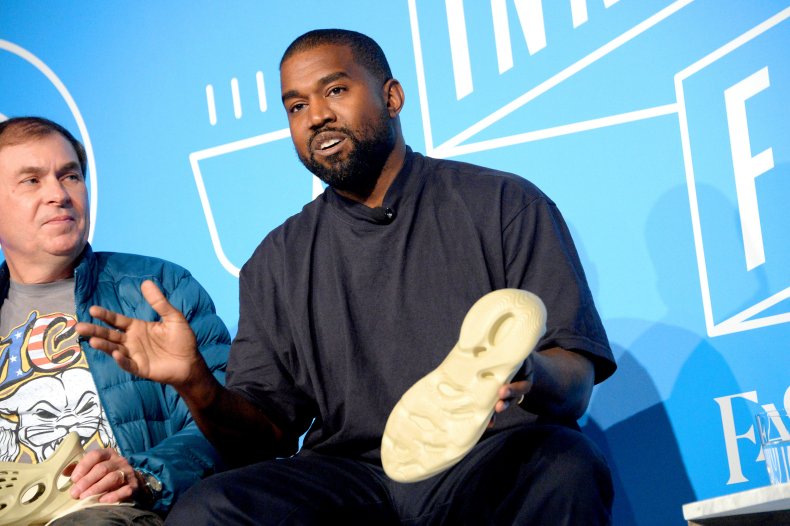 West, a vocal critic of the Democratic Party's hold on Black voters, told Forbes he would run as a Republican if Trump wasn't in the race. After he praised Trump in 2018, Republicans held a more favorable view of the rapper than Democrats, according to a YouGov/HuffPost poll, and Grant said she suspects some evangelical Christians in the Republican Party might relate to West because of his faith.
While most of the talk surrounding West's potential candidacy is whether he can siphon enough votes away from Biden to keep Trump in the White House, Johnson saw him "without a doubt" taking more Black votes away from Trump than Biden. Whereas Black voters who want Trump out of office won't risk their vote on West, Johnson said a Black voter who's not interested in the election or appreciates West's lifestyle might cast a ballot for him.
"They decide, 'hey if Trump can be president, why can't Kanye?' So maybe there's an under 30, working-class, Black man who would be willing to give Kanye a shot and that guy, if he were to vote, is likely closer to a Trump voter," Johnson said.
For Black voters who align with the Republican Party because they're fiscal conservatives or agree with the party's foreign policy, Grant said they'll likely want someone who is more formally trained and "guided in the political world in ways that Kanye is not." Some voters could be compelled by West's life story, in that he built a business, had that business collapse and then rebuilt it. He's also a family man and a Christian, but Grant doesn't see his story swaying a significant portion of the voting block.
Trump's support among young, Black and Hispanic Americans is highest in the group Harvard University identified as "Multicultural Moderates." Young voters in this segment believe in health care as a right, affirmative action, a need to curb climate change and an active government to fight poverty. They also believe in school choice, free trade, cutting taxes to stimulate the economy and that religious values should play a more significant role in government.
Speaking to Forbes, West said his presidency will be pro-life, reinstate the "fear and love of God" in schools and organizations and have a foreign policy that's focused on "protecting America first." He also supports ending the death penalty, a position that was long seen as belonging to the Democratic Party.
Though he has no chance at winning, Johnson said West's politics not being guided by one singular belief such as fiscal conservatism or Medicare For All, is more representative of the average American, including the average Black American, than someone who's all one party or another. He said the average voter holds a range of opinions on any issue and could be progressive on some and conservative or libertarian on others but the two-party system puts people on one of two sides even if they don't agree with every tenet.
"It's so much more polarizing that the nuance has been washed away and what Kanye represents–he calls it free-thinking–but it's generally the idea that you don't have to be wholly defined by a party's policy platform and can hold different positions from the party," Johnson said.
West has already missed the filing deadline in six states and by the end of the month, he could forfeit more than 250 electoral votes if he doesn't get on the ballot. He acknowledged during his Forbes interview that he has about 30 days to decide if he's actually making a bid for the White House and if he were to win, he said it's because God appointed him to be president.
On top of not seeing West winning the White House in November, experts aren't confident he'll gather enough support to take votes away from Biden or Trump in any way that really matters.
"The short answer is I don't know," Grant said. "The longer answer is no, I don't think so but it took me a minute to realize Donald Trump was going to be president, but I got there before Election Day. So American politics shows many things are possible."
Newsweek reached out to Kanye West's publicist, Trevian Kutti, for comment but did not receive a response in time for publication.