Kanye West's publicist allegedly told a Georgia election official that she would get "Harrison Ford" to help her stay safe if she admitted to committing fraud during the 2020 presidential election.
The conversation occurred in the weeks after the election between the publicist, Chicago-based Trevian Kutti, and 62-year-old Ruby Freeman regarding Freeman's actions as a temporary election worker.
Freeman had made headlines in December 2020 when former President Donald Trump falsely accused her of counting fake mail-in ballots from mysterious suitcases. In reality, the suitcases were standard ballot holding containers, and that the votes were all legitimate.
Forensic audits, including some from former Trump officials, have continued to find no evidence of widespread voter fraud in the 2020 election.
Freeman stated that she called 911 after Kutti showed up at her suburban Atlanta house in January 2021, claiming that she was sent by an unnamed "high-profile individual." Kutti then told Freeman that she had two days to confess to election fraud or she would be sent to jail.
The back-and-forth encounter eventually led to the women agreeing to have a conversation at the police station. Police bodycam footage obtained by Reuters captured a portion of their talk.
Kutti can be heard telling Freeman that she "didn't want to frighten you, but we had to find you within this timeframe."
After this exchange, Kutti appears to allude to Freeman and her family being in danger if she did not confess to voter fraud. However, Kutti added that she did have a way to ensure Freeman's safety.
"We have put in placement a way to move you, to secure you...I cannot say specifically what will take place," Kutti can be heard saying.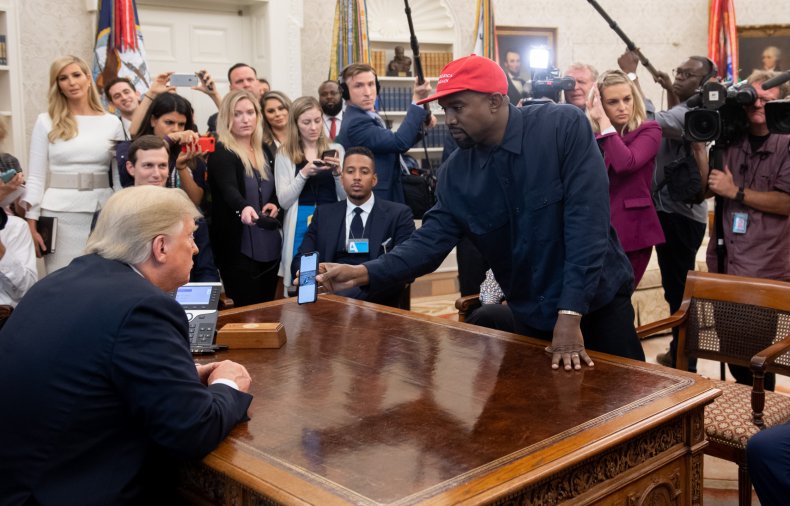 "I would like to connect now on the phone, Harrison Ford, who will be taking this situation to a detailed level for you," she continues, seemingly referring to the famous Star Wars and Indiana Jones actor. She also told Freeman that she works with "some of the biggest names in the industry."
However, as the conversation continues, Kutti clarifies that the Harrison Ford in question was not the Hollywood star, but rather "a Black progressive crisis manager, with very high level, with authoritative powers to get you protection that you need."
The phone conversation with Ford was not captured on bodycam footage, but Freeman stated that Ford and Kutti attempted for an hour to get her to confess to voter fraud, although they were unsuccessful.
Additional interactions included Kutti calling Freeman a "loose end for a party that needs to tidy up," and telling her that she would go to jail if she didn't reveal all of her information.
Kutti's online profile states that she started working for Kanye West in 2018. West is a known supporter of former President Trump and famously met with him in the Oval Office. West also ran for president in 2020 on the ticket for his own party, called The Birthday Party.
Over the past year on Instagram, Kutti has appeared to post everything from COVID-19 conspiracy theories to continuing claims of fraud in the 2020 election.
She has also reportedly worked for a networking group called the Women's Global Initiative, which described her as a member of "the Young Black Leadership Council under President Donald Trump."
Newsweek has reached out to Trevian Kutti for comment.