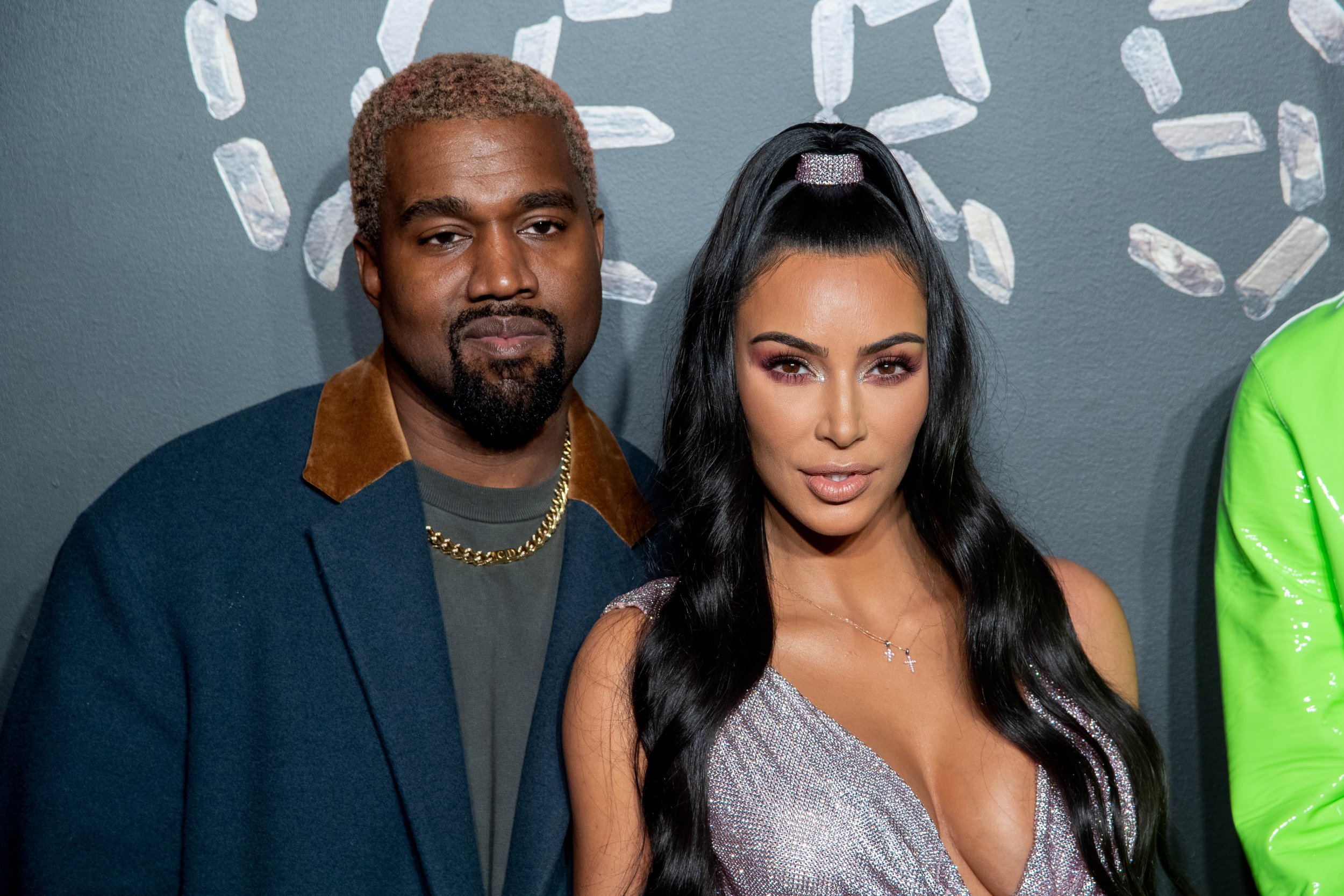 Kanye West and wife Kim Kardashian West were among a crowd of celebrities who attended the opening performance of The Cher Show, a Broadway rendition of Cher's life. Lead actor Jarrod Spector, who plays Sonny, called West out for his show etiquette.
During the show, Spector slammed West on Twitter and claimed he was on his phone throughout the show. "Hey @kanyewest so cool that you're here! If you look up from your cell phone you'll see we're doing a show up here," Spector tweeted. "It's opening night. Kind of a big deal for us. Thanks so much."
West responded to the tweet with an explanation that didn't include a phone. "The dynamics of Cher and Sonny's relationship made Kim and I grab each other's hand and sing 'I got you babe,'" he tweeted Monday. "Please pardon my lack of etiquette. We have so much appreciation for the energy you guys put into making this masterpiece."
Kardashian added in a Tuesday tweet: "'The Cher Show' was sooooo good! I learned so much about her that I didn't know. She really opened up about her life and all of the actors were sooo good! You all have to check it when in NYC. We had the best time!"
Twitter users were torn on supporting West and Spector. One Twitter user, @Kennaleigh1970, noted they'd give up anything to be there. "It's simple etiquette," the user wrote. "The theater goes dark for the show, and cell phones put out a lot of light, distracting other theater goers and the actors. Wait until intermission, or better yet, give up that seat to someone like me, who would have done just about anything to be there."
Another slammed Spector who tweeted during the performance and noted West and Kardashian West's terrifying past. "Yet you're tweeting during the show," the user, @FrankyP809 said. "An entrepreneur father with 2 kids with a wife who has been robbed at gun point in her past may have life happening. Imagine that…"
Spector did not immediately respond to Newsweek's request for comment.
The Cher Show aims to bring viewers inside of famed musician Cher's personal and professional life. The larger-than-life artist is portrayed in the early days of her career, as are her relationships with Sonny Bono and Gregg Allman. The story begins showing her early life and the mantra her mother told her: "The song will make you strong," according to the New York Times.
Spector is best known for his roles as Gavroche in Les Misérables, which was his debut role, and his time as Frankie Valli in Jersey Boys, which he played on both Chicago and New York Broadway.