Kanye West Reveals He Asked People Working on 'Jesus Is King' Album to Refrain from Premarital Sex
Kanye West revealed that he asked people working on his album to refrain from having premarital sex, while preparing for the highly anticipated unveiling of his latest album, Jesus Is King.
In the interview, West referred to himself as "unquestionably, undoubtedly the greatest human artist of all time."
Speaking to Zane Lowe, West revealed he was exposed to pornography from a young age and said he was a sex addict following the death of his mother in 2007, reports The Guardian.
"Some people drown themselves in drugs, and I drown myself in my addiction: sex," he said.
West, who identifies himself as a Christian, has been hosting weekly Sunday Services since January. Although Kanye has never shied away from bringing religion into his art, Sunday Service is a combination of music, fashion and Jesus Christ hand-crafted for the social media age.
The new album, Jesus Is King, seems like a natural extension of West's Sunday Services. West addressed the unusual parameters he asked of his collaborators when creating the album.
"There were times where I was asking people not to have premarital sex while they were working on the album," he said.
"There were times where I went to people that were working on other projects and said, 'Can you just work and focus on this?' I thought if we could all focus and fast—families who pray together stay together."
West is known for his public outbursts, extreme views and contradicting himself.
"I am distancing myself from politics and completely focusing on being creative!!!" he said in October 2018.
One year later, he revealed plans for a future presidential run.
In 2018, he told The Independent that if he decides to do a 2024 presidential run, "it will be done, I won't even have to try."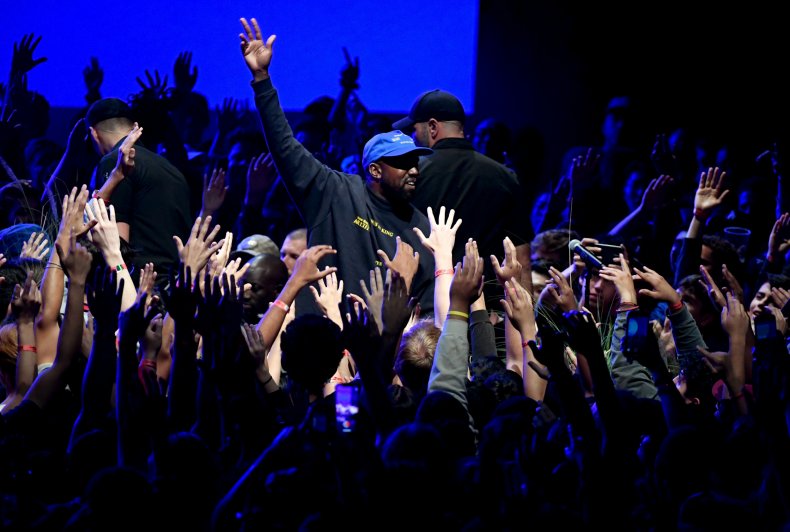 This comes after a tumultuous 2018 where West faced a lot of negative attention and pushback for anti-Democratic sentiments, pro-Trump comments and wearing a Make America Great Again hat.
"Blacks are 90% Democrats," he tweeted. "That sounds like control to me."
"They will not control me," he wrote.
West compared wearing the MAGA hat with "Superman's cape," and that he and President Trump shared "dragon energy."
"There will be a time when I will be the president of the US and I will remember ... any founder that didn't have the capacity to understand culturally what we were doing."
Though West just showed his movie, Jesus Is King, and played his new album for people on October 23 at the Los Angeles forum, the official release date has been pushed back twice already.
The new album release date is October 25.