Kanye West Runs Second Presidential Campaign Ad Featuring Testimonials From Supporters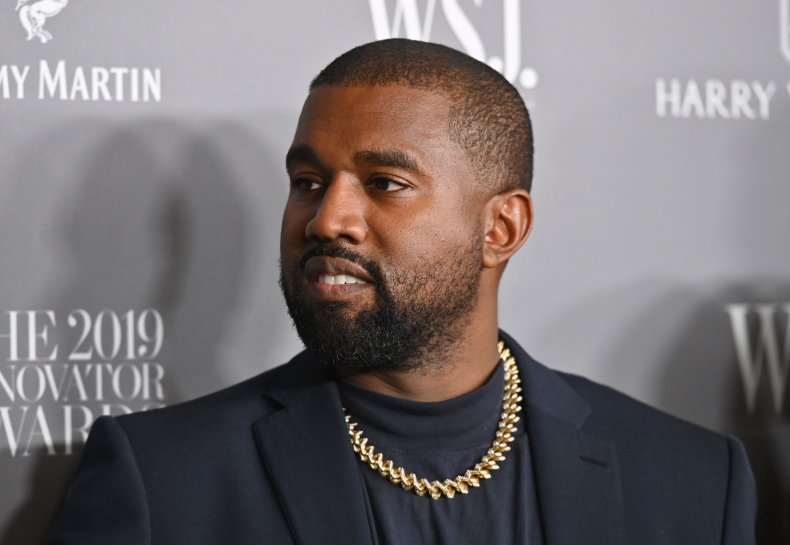 Kanye West has released a second advertisement for his long-shot White House bid featuring testimonials from Americans who say they will cast their ballot for the rapper.
"I'm voting for Kanye West. When I think about my next president, I think about somebody who's gonna help people, care about family, create jobs," said one supporter from Connecticut. "These are things that Kanye West has already done. This is why I believe he will be our next president."
Other supporters featured in the video highlighted West's independent candidacy, his "faith-based" campaign and his attention to young Americans.
In a press release on Monday, the West campaign billed the ad as "another example of the growing support for Kanye West and how his message of faith, life and justice is resonating with a wide array of voters."
The musician and business mogul first declared his intention to run for office in a Twitter post on the Fourth of July, writing: "We must now realize the promise of America by trusting God, unifying our vision and building our future. I am running for president of the United States! #2020VISION."
Despite the announcement, it wasn't clear if West was serious about launching a campaign. Roughly a week after the Twitter post, New York magazine reported that he was out of the race. It took him several weeks to officially file as a presidential candidate with the Federal Election Commission.
Since then he's filed paperwork to appear on the ballot in at least 11 states, including Arkansas, Colorado, Idaho, Iowa, Kentucky, Louisiana, Minnesota, Oklahoma, Tennessee, Utah and Vermont.
During an interview with Forbes in August, West said he was "not denying" reports that his campaign was serving as a spoiler for the candidacy of Democratic nominee Joe Biden. His effort to get on the ballot in several states has been linked to Republican operatives.
While third-party candidates can influence the outcome of an election, polling has shown support for West's 2020 campaign is very low. A Morning Consult/Politico survey in August of 1,983 registered voters found just 2% supported West. But in a race with very narrow margins in the battleground states, that 2% could make the difference.
West released his first ad for president just last week—less than a month before Election Day. In the video, West outlined his faith-based campaign and called on Americans to write him in on their ballots this November.
"America. What is America's destiny? What is best for our nation? Our people? What is just? True justice?" West said in the video. "We have to think about all these things together as a people. To contemplate our future, to live up to our dream, we must have vision. We as a people will revive our nation's commitment to faith, to what our constitution calls the free exercise of religion, including, of course, prayer. Through prayer, faith can be restored."