Kanye West Says Harriet Tubman Never Freed Slaves During His Campaign Rally
Kanye West held a campaign rally in South Carolina on Sunday for his presidential bid, and he claimed that one of the most famous abolitionists never actually freed slaves. He was talking about Harriet Tubman.
"Harriet Tubman never actually freed the slaves, she just had them work for other white people," West told the crowd at Exquis Event Center in North Charleston.
The statement left some scratching their heads, and one person loudly saying, "Come on, man."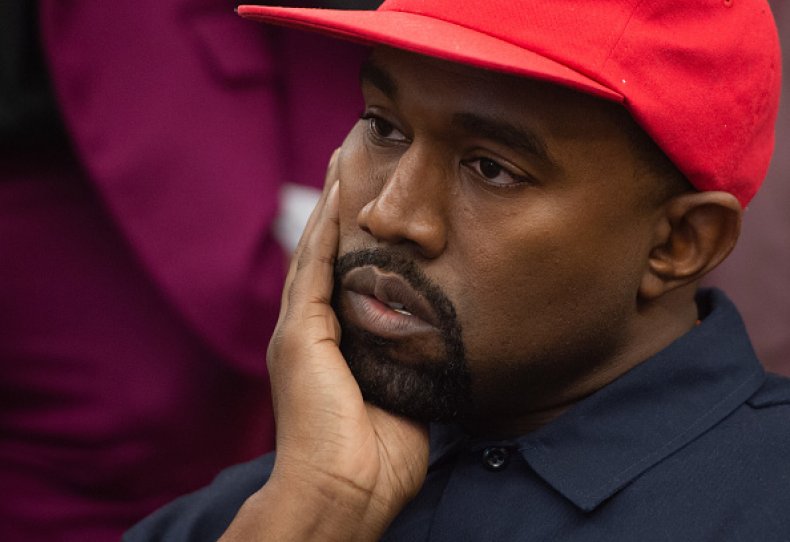 Tubman was born into slavery on a plantation in Maryland. She escaped in 1849 and found freedom in Pennsylvania, 90 miles north of where her family was. Tubman worked as a free woman, but wanted her family to have that same freedom. She traveled back to Maryland and began helping slaves escape—starting with her niece and the niece's children, and make their way back north via the Underground Railroad.
The Fugitive Slave Act was passed in 1850, and it allowed slaves to be captured in the north and returned to their respective plantation, and this made it tougher for her mission. Tubman began carrying a pistol for protection, and there eventually was a bounty placed on her.
She personally freed about 70 slaves over the next 10 years—prior to the Civil War—and moved them as far north as Canada, and she left instructions for others to follow if they were able to escape.
"I never ran my train off the track and I never lost a passenger," Tubman once said.
During the war, she worked at Fort Monroe to help fugitive slaves. In 1863, the Union Army made her a head scout of espionage, providing intelligence of Confederate trade routes to the Union commanders.
West made his comment Sunday while campaigning, just 15 days after announcing his bid to run for president. He is trying to get on ballots as an independent candidate, but he's already too late in many states. He met requirements to be listed on the Oklahoma by paying a $35,000 fee in lieu of acquiring enough signatures.
On Saturday, West tweeted a plea for signatures to get on the ballot in South Carolina, but ABC News reported that he had already missed that deadline. South Carolina does not allow write-in candidates.
West, who is a rapper and business mogul—known to some as the man married to Kim Kardashian—last Thursday filed as a presidential candidate with the Federal Election Commission under the "BDY" party, which means birthday.
Then again, he did declare his intentions on July 4.