Kanye West Songs Banned From Detroit Radio Station After Slavery Comments
A hip-hop radio station in Detroit has dropped Kanye West's music after the rapper's recent controversial comments about slavery.
On Thursday morning, during a Facebook live video of The Morning Bounce on 105.1 the Bounce, show hosts Shay Shay and BiGG announced that they were boycotting all music that West has written or produced.
"We feel like Kanye has gone too far with his latest statement declaring that 'slavery was a choice.' We are over it. We don't want to hear Kanye's music, we don't want to play Kanye on our show, we don't want to talk about Kanye anymore," the hosts wrote on the station's Facebook page, with the new hashtag #MuteKanye. "So we are taking a stand and we aren't playing his music anymore; we just are refusing to give him a platform."
The ban has since been applied to the entire radio station.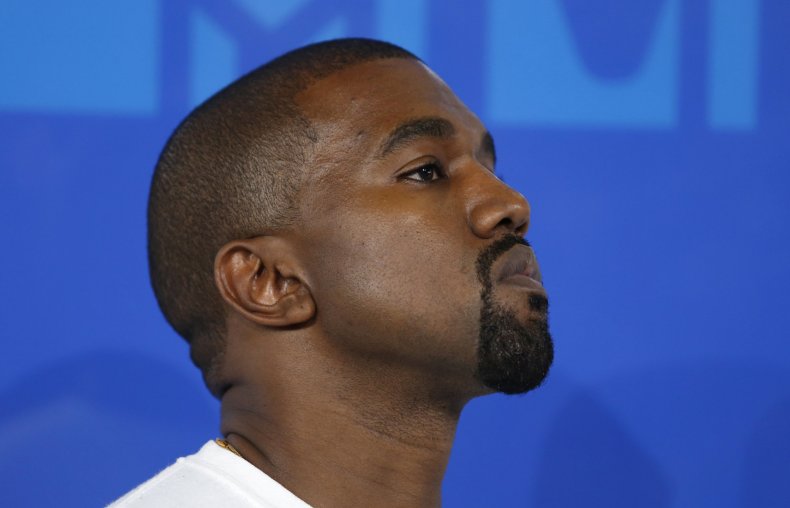 West is facing a tremendous backlash after he claimed that slavery was a choice during an interview with TMZ on Tuesday. "When you hear about slavery for 400 years. For 400 years?! That sounds like a choice," the rapper said.
The #MuteKanye movement was started by the two Morning Bounce hosts shortly after West's comments aired. Before the station allowed them to ban West completely, Shay Shay and BiGG told listeners they were going to avoid playing songs that West had any input in making.
"He has a huge platform, and I just think that's reckless," Shay Shay said on the show. "I mean, you're basically saying history is irrelevant."
The host also said West was "reckless" for claiming that black leaders and iconic civil rights figures such as Malcolm X and Martin Luther King Jr. were "too far in the past and not relatable."
Ebro Darden, a New York City radio host, went on CNN Tonight on Wednesday and told Don Lemon that West "doesn't know history." Then, on Thursday morning, the Twitter profile of Hot 97, Darden's station, posted a picture alongside a caption that read, "The boycott of Kanye West has begun."