Conservatives Warn Trump Supporters Against Backing Kanye West Ahead of Artist's Album Release: 'Kanye Loves Kanye'
President Donald Trump, his supporters and many right-leaning news outlets have fully embraced their newfound support for Kanye West, but some conservatives are pushing back against Yeezus, who they view as yet another self-serving entertainer poking his head into politics.
West's April 21 tweet praising conservative African-American YouTube star Candace Owens laid the foundation for the past week of debate around the hip-hop icon's "free thought" Twitter barrage. Owens thanked Kanye for being a leader against "political correctness" and Trump himself later thanked the "very cool" West for his "love" for the president. And on Fox & Friends on Wednesday, host Ainsley Earhardt touted his "tripling down" over controversial slavery comments despite the "Hollywood backlash."
But several high-profile conservatives have pointed out the seeming hypocrisy over the president and his supporters' constant ridicule of liberal Hollywood entertainers—especially those comparing themselves to Jesus Christ—while now embracing the man who in 2005 said then-president "George Bush doesn't care about black people."
Taking to Twitter on Tuesday, Fox News' Tomi Lahren warned her fellow conservatives against supporting West following his TMZ comments about slavery.
"Conservatives/Trump supporters, please do not attach yourselves to Kanye. It will backfire. Mark. My. Words. #Kanye," tweeted Lahren.
Former Republican Illinois congressman and conservative radio host Joe Walsh concurred with Lahren and chastised Trump supporters themselves. "Great advice. Kanye is all about Kanye. Period. Don't attach yourselves to politicians, either. Including Trump. You'll always get burned. Attach yourselves only to ideas. Always ideas. Conservatives, attach yourselves to freedom & limited government. That's all," Walsh tweeted Wednesday.
Conservative radio host and Daily Wire editor in chief Ben Shapiro cautioned his followers on Twitter, "Just warning you now: live by the Kanye, die by the Kanye." However, Shapiro went on to tout West for creating havoc among liberals.
The right-wing publication RedState, which according to some writers recently laid off staffers who refused to cozy up to Trump, published a piece by Kira Davis in which she also noted the rapper's potential self-centered intentions. Davis and many other liberal and conservative commentators have taken note that West is "coincidentally" set to release two new albums this summer and "he's a master of publicity."
"Kanye West is not a hero of conservative thought…he's a rapper with a product to push and he's married to one of the savviest 'pushers' in the business," writes Davis. "Kanye West has a new album ... An album he began producing much earlier than the date of his now infamous 'free thinker' tweet-rant." Davis noted West has "never been afraid to take risks" and ultimately, "Kanye loves Kanye and as long as his name is coming out of your mouth, that's all that really matters to him."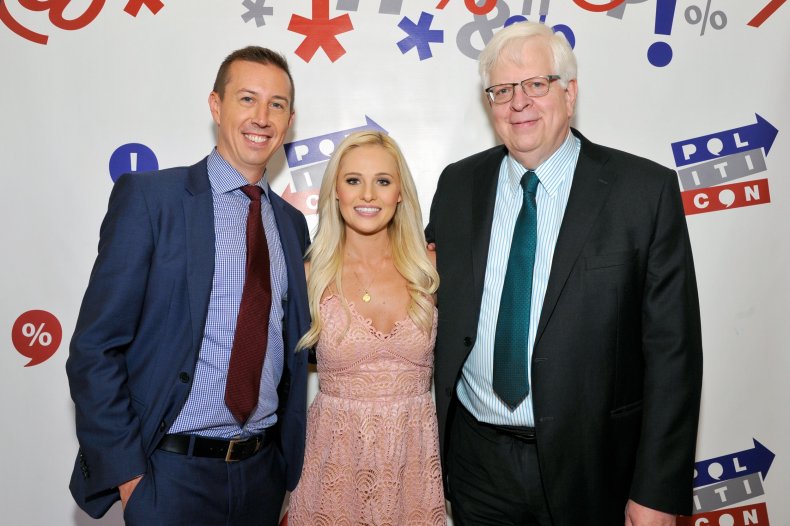 West's upcoming eighth solo studio album has an expected release date of June 1 and is using the semi-official title of Love Everyone. Several political flashpoints appear in the lyrics of tracks on the T.I.-produced album. "I know Obama was heaven-sent / But ever since Trump won, it proved that I could be president...All Blacks gotta be Democrats, man / We ain't made it off the plantation."