Kanye West Wants to Meet With Grammys CEO to Discuss Reform; Grammys CEO Says Yes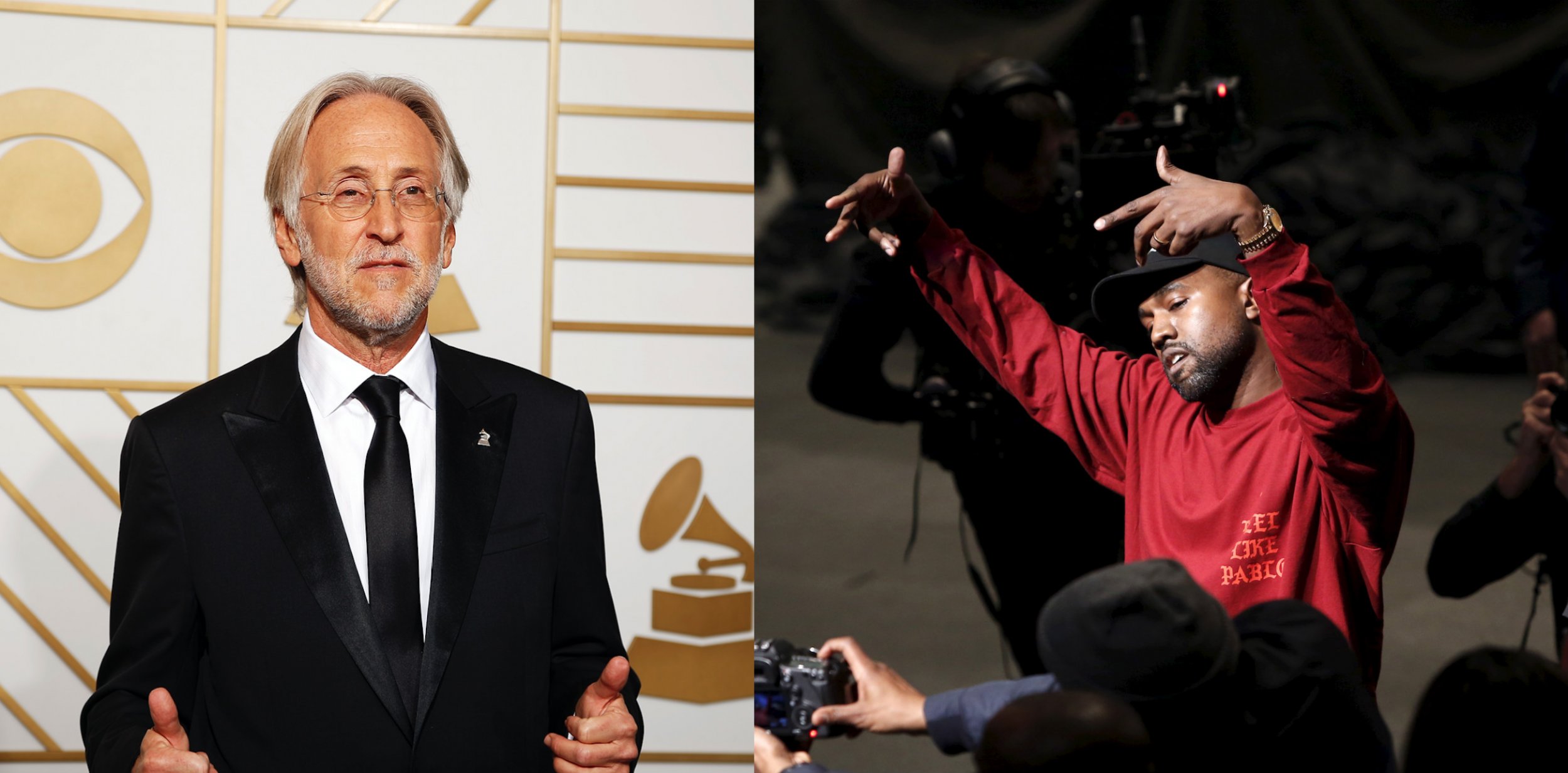 After claiming to be $53 million in debt, Kanye West on February 14 asked Facebook CEO Mark Zuckerberg for $1 billion to fund his artistic vision. Unfortunately for West, Zuckerberg has yet to reply.
On Wednesday, in the wake of Sunday night's Grammys and in the midst of another in what have become regular tweetstorms, West made another request, asking merely for a meeting with Grammys CEO Neil Portnow. "I think the Grammys are super important!!!" West tweeted, going on to write, "We need to fix this" and saying that the "awarding system is way off and completely out of touch."
Added West:
The Most Important Living Artist listed fellow (or not?) rappers Future and Young Thug as artists that the awards show needs to show some love, as well as Dexter Navy, who directed the music video for A$AP Rocky's "L$D," which West says was the best video of 2015.
While West's Twitter tirade is to be expected, what's surprising is that Portnow has responded in the affirmative.
Ask and Ye shall receive.