Kanye West has abandoned his presidential hopes for 2020 following an abysmal showing at the polls.
The rapper conceded defeat early on as the race continues between Joe Biden and Donald Trump.
However, the 43-year-old has declared his intention to run again in 2024.
"WELP," West tweeted, alongside the words "KANYE 2024" and a dove emoji. He posted a photo of him next to an electoral map filled with Republican and Democrat wins.
The "Jesus Is King" artist appeared on pre-printed ballots in just 12 states after he failed to meet deadlines and other requirements needed to run in all 50 states.
He appeared on the ticket for Arkansas, Colorado, Idaho, Iowa, Kentucky, Louisiana, Minnesota, Mississippi, Oklahoma, Tennessee, Utah and Vermont. West was also strongly advocating for his supporters to write his name in on their ballots.
West announced his bid for the White House in July this year and what followed was a disastrous campaign marred by personal crises and controversial gaffes. A former Trump supporter himself, even admitted at one point to running a spoiler campaign to damage Biden's bid.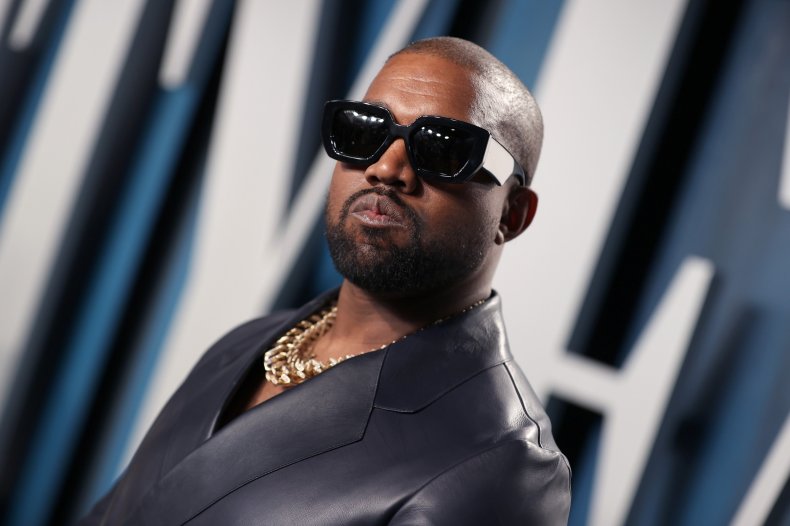 So how many votes did West get? Across the states where he appeared on the ballot, West received fewer than 60,000 votes.
West found the most success in Tennessee, where he won more than 10,000 votes, 0.3 percent of the state's total.
Casting his own vote in a polling station in Park County, Wyoming, West admitted that he had never voted in an election before, tweeting: "God is so good. Today I am voting for the first time in my life for the President of the United States, and it's for someone I truly trust ... me."
Per AP's tally, West received just over 1,200 votes in Vermont and nearly 6,000 votes in Colorado.
In Utah, 4,053 votes were counted for the rapper.
West votes in the remaining states are: Arkansas (3,979); Idaho (2,309); Iowa (3,179); Kentucky (6,259); Louisiana (4,837); Minnesota (6,796); Mississippi (3,009); and Oklahoma (5,587).
In what has been a disappointing day for the rapper, it seems as though even his wife Kim Kardashian didn't vote for him.
Despite not officially endorsing any candidate, the reality television star retweeted a message about voter hotlines from Democratic vice presidential candidate Kamala Harris, indicating that she was supporting the Democrats.
She also tweeted: "I VOTED!!!! Did you?!?! If you are in line when the hours of operation close at the polls, they are required to stay open and allow you to vote, so do not get out of line."