Is Kanye West Working With A Convicted Sex Offender? Yeezy Sighted With ASAP Bari, Who's Fresh Off Sexual Assault Charge
Kanye West was spotted with ASAP Bari in Japan, a known sex offender who was recently convicted of sexual assault. West has long been supportive of his friend Bari, who is known for creating the hip-hop collective ASAP Mob as well as his work in the fashion world.
West is said to be in Japan for both meetings and for fun, according to The Blast who first reported the sighting.
In January, Bari pled guilty to sexual assault after he was sued for $1 million by a woman who claimed he'd assaulted her in a hotel room, according to Okay Player. The woman's proof of sexual violation was captured on video. In the video, which surfaced online, Bari told the naked woman "You f***** my assistant. Now, you're going to suck my d***," and he slapped her behind. The video showed a forced attempt at sexual interaction, to which the woman said "Stop it, Bari," and tried to leave.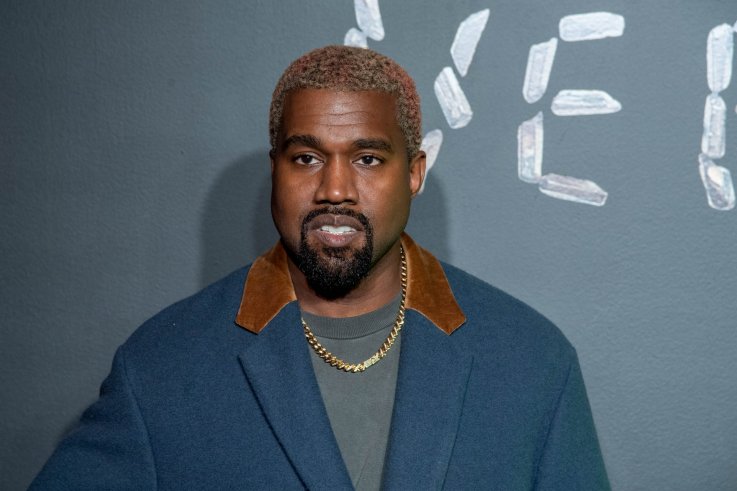 Bari was sentenced to no jail time for the crime. He did agree to respect a restraining order against the woman along with paying a $5,000 fine and $3,150 to her directly. The woman is still suing Bari through civil court, though, and since, he's filed a lawsuit against her for defamation.
West previously supported Bari when allegations against him surfaced. In September 2018, West posted a facetime screenshot of the pair along with a loving caption to the designer, as he faced sexual assault charges in the spotlight, Pitchfork reported. "He broke me out of my pretentious rich n**** shell," wrote West in the caption. "Bari challenged me when no one else did and when he got in trouble I was scared to say he was my friend just like I did with xxx and that was some p**** shit on my part. Jedis never let perception and cancel culture get between them."
Bari is also facing seven criminal counts as of March 2 related to drugs after a November 2018 arrest, according to Complex. West has supported other famous men accused of sexual assault, including the late XXXTentacion and Tekashi 6ix9ine, who's currently in prison for a list of charges, including racketeering. He mentioned his respect for the pair in a 2018 radio interview with Power 92 radio.
Is Kanye West Working With A Convicted Sex Offender? Yeezy Sighted With ASAP Bari, Who's Fresh Off Sexual Assault Charge | Culture