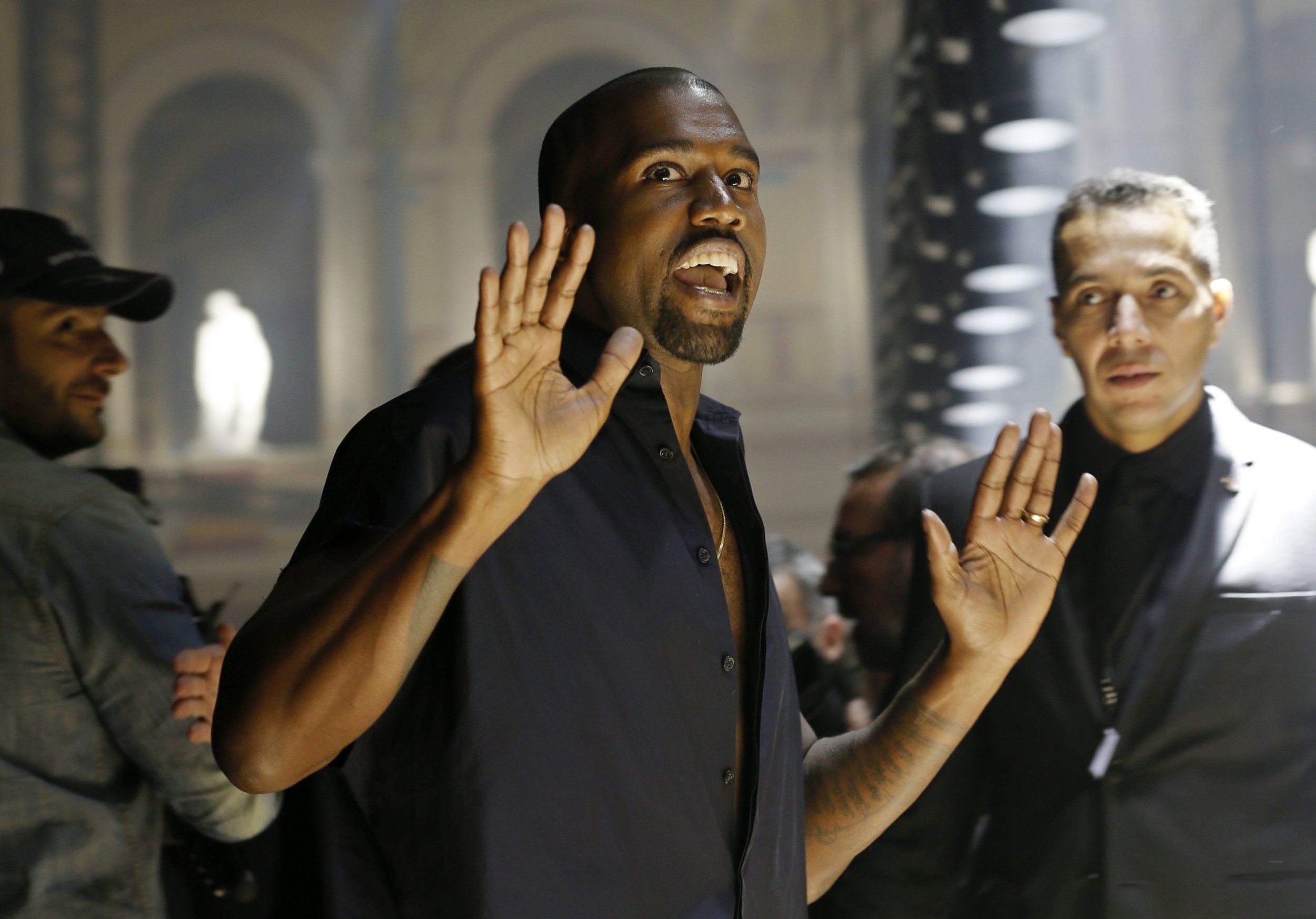 On Tuesday, words of approval for Tidal, a celebrity-endorsed music streaming service, disappeared from rapper Kanye West's Twitter feed.
As first noticed byComplex, West removed a tweet that read, "Together, we can turn the tide and make music history. Start by turning your profile picture blue. #TIDALforALL." He also changed his profile picture back to an illustration of himself.
This change comes as Tidal experiences various problems on the business side: Its CEO has been booted, two dozen employees were let go, and it has fallen out of the top 10 (or even the top 500) on app download charts. Clearly, not even an endorsement from music's elite can create a powerhouse app.
If anything, Tidal's troubles seem to be driving more streaming traffic to Spotify and Pandora, BGR reports. "I think Jay Z is about to find out the limits of his celebrity," David Pakman, a venture capitalist and former digital music executive, told The New York Times when the app first launched with multiple celebrity endorsers, including Beyoncé and Madonna. "I am sure he will lure exclusive content onto the service, but that will reach a limited audience."
Though he's removed some promotional words for Tidal from his Twitter feed, West did mention the service in a recent Paper feature: "I heard a comment—a joke—about the Tidal press conference being an Illuminati moment. If there was actually an Illuminati, it would be more like the energy companies. Not celebrities that gave their life to music and who are pinpointed as decoys for people who really run the world. I'm tired of people pinpointing musicians as the Illuminati. That's ridiculous."
West's representative did not immediately reply to a request for comment.