Kanye West's Upcoming 'Donda' Event Will Have Minimal COVID-19 Safety Protocols
Rap superstar Kanye West's third Donda listening party event will have minimal COVID-19 safety measures for guests.
On Tuesday, pertinent details about the upcoming event, which will take place on August 26 at Soldier Field in Chicago, Illinois were released. While point-of-entry-mandates were enforced during the Chicago Lollapalooza Music festival in July, attendees at the Donda event won't have to show proof of vaccination or negative COVID test results.
The decision to ease COVID-19 restrictions comes after event company Live Nation CEO Michael Rapino issued a public statement on August 6, leaving COVID-19 restrictions up to each individual tour to determine "best practices."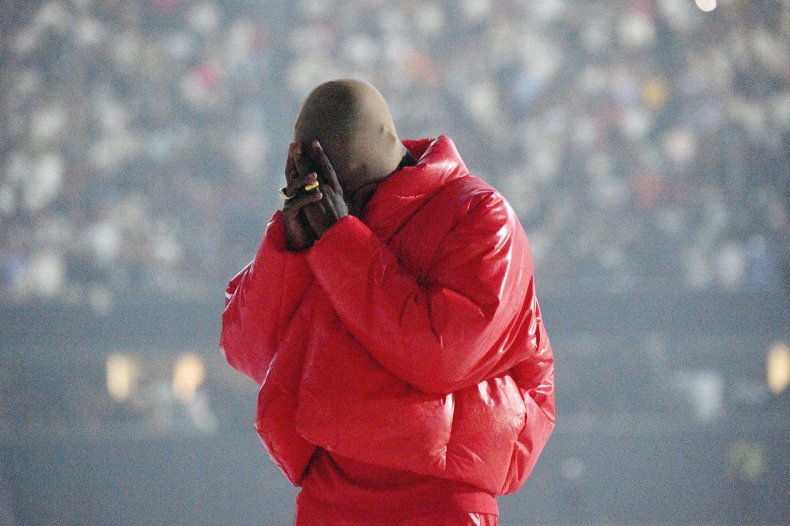 "Our teams have worked together to put new processes in place so that artists doing shows with Live Nation in the U.S. can require all attendees and staff to be fully vaccinated or show a negative test result for entry, where permitted by law," said Rupino. "We believe this is a great model, and we have already implemented this successfully at many major shows including Lollapalooza."
"We hope these measures encourage even more people to get vaccinated," Rapino added.
Chicago Park District communications director Michele Lemons told Chicago Sun-Times that masks will be optional for all outdoor areas at Soldier Field but, "they are recommended for unvaccinated individuals in crowded outdoor settings."
"Kanye West's performance is one of many examples that show that Chicago can be open and safe at the same time," Lemons said. "We have worked with Soldier Field on COVID-19 safety protocols, as we have other venues including Wrigley and Guaranteed Rate fields, and feel this event can be safely held with the proper mitigation efforts in place. ... and we know that transmission is less likely at outdoor events."
Masks are required for all indoor venues at Soldier Field in accordance with the CDC including the United Club, Miller Lite Midway, Pro Shop, North Garage, bathrooms, elevators and enclosed hallways.
Along with the minimal restrictions, the seating capacity for the Donda event is being reduced to 38,000, instead of its normal 63,000 capacity with coincides with Chicago Bears games.
This is the third installment of the series of Donda listening parties West has been holding. The events are also known as The Donda Listening Experience. The first event took place on July 22 at Mercedes-Benz Stadium in Atlanta, while the second event took place on August 5 at the same location. West's new album is named for his mother. While West continues work on the album, each listening party has had a different version of Donda, reflecting the latest version at the time of the event.
Newsweek has reached out to Soldier Field for further comments.