Kanye's Announced, So Which Other Celebrities Are Saying They'll Run for President?
A few more celebrities may be joining Kanye West on the 2020 presidential ballot come November.
The rapper's announcement of his 2020 campaign on Saturday inspired some celebrities to give current nominees President Donald Trump and Joe Biden some more competition by throwing their names in the ring for the upcoming election. Just a few hours after West revealed his plans to join the race to the White House, Paris Hilton posted her campaign catchphrase.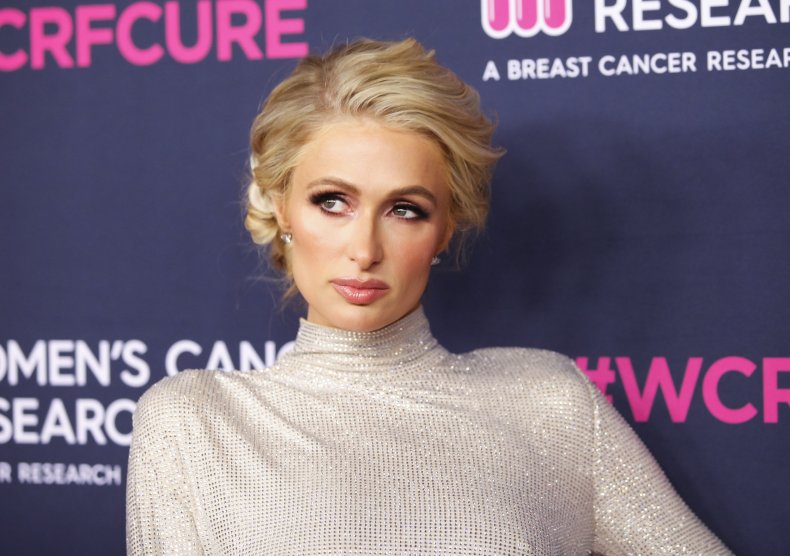 "PARIS FOR PRESIDENT," Hilton tweeted on Saturday.
Comedian and actor Tiffany Haddish revealed her bid for the presidency too in a copycat post of West's announcement. "We must now realize the promise of America by trusting God, unifying our vision and building our future. I too am running for president of the United States," she wrote, adding the same slogan, "#2020Vision."
Full House star Bob Saget contemplated throwing his name in the ring too, writing on Twitter on Saturday, "Should I run for President too? I don't much about anything..."
He updated fans the next day and revealed his potential running mate.
"I have a BIG announcement to make!! Last night, as a joke, I tweeted and asked if I should run for President too.... But thanks to all your kind support, I've made a decision... Stand by, 'cause HERE IT COMES..." he tweeted.
He followed up the tweet with a photo of his longtime castmate John Stamos. "HERE WE GO!" Saget wrote.
While Hilton, Haddish and Saget were likely just joking—Newsweek did reach out to each of their teams to confirm but did not receive responses by the time of publication—there is at least one former celebrity who is seriously moving forward with their campaign efforts. Child actor and cryptocurrency magnate Brock Pierce announced on Saturday that he will be running as an Independent in the 2020 election.
"I've spent my life creating great things from nothing and I can help others do the same," the Mighty Ducks star said in a statement. "Entrepreneurs are essential to the rebuilding of this nation that we love, and I'm running in this race because I know that together we can help build a pathway towards the rebirth of the America we love so much."
It's unclear if Pierce or West will actually make it on the ballot as requirements for Independents and deadlines for filings vary across the 50 states.
Although West tweeted his plans to run for president, Chicago native hasn't actually confirmed taking any steps towards launching an official campaign, and it's unclear if he has filed paperwork with the Federal Election Commission. He's already missed the deadline to register as an independent candidate in New York and Illinois among several other states.
West has long floated the idea of running for president. Back during his acceptance speech at the 2015 MTV Video Awards, he claimed he would launch a presidential campaign for the 2020 election. But following Trump's 2016 victory, West—a supporter of Trump's presidency—said he would run in 2024.
West's campaign announcement comes following the release of his latest single, "Wash Us in the Blood," off his forthcoming album.