Kanye's New Album Has Been Illegally Downloaded in Bulk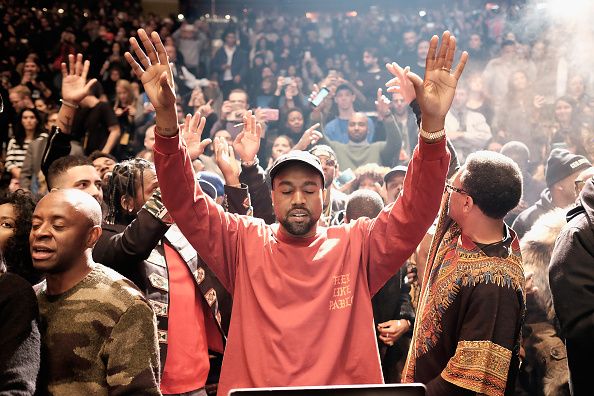 Hordes of online pirates reportedly have been illegally downloading Kanye West's newest album, with one estimate saying that half a million people downloaded a pirated copy of the album in the first day of its release.
The rapper's much-anticipated album The Life of Pablo—the title references West's comparing himself to Pablo Picasso—dropped late on Saturday night, exclusively on the music streaming service Tidal. The $56 million streaming project launched by Jay Z has spurred thousands of complaints from purchasers who did not receive a download link, and music fans have been torrenting the album.
Torrent Freak, a blog focused on the file-sharing ecosystem on the Internet, tracked over 500,000 downloads on the first day after the album's release. "The Life of Pablo was a highly anticipated album, which would have resulted in a lot of piracy anyway, but it's safe to say that the limited release boosted these numbers significantly," writes Torrent Freak.
In comparison, Rihanna Talk That Talk was the most pirated album over the first half of 2012 with more than 1.2 million illegal downloads, according to a 2012 Musicmetric study.
People on Twitter and Reddit complained that Tidal charged them but didn't provide them a download link. West initially had downloads available on his website but took it down to remaster the sound quality on some of his tracks, which sparked chaos between Tidal and the thousands who purchased the album.
Some of those who tried to download the album received no link and were charged twice, and they received a mysterious $1 fee. Tidal's Twitter account says it was a "banking verification charge" and that a refund will be processed in the coming weeks. Some paid up to $42 for an album they never received.
Tidal has been sending emails to its frustrated listeners, saying that while a partial version of the album is available for streaming, "the download is currently not available." The company also offered a refund and said "the final version of the album will be released in the next several days." Tidal declined to speak to Newsweek on the record.
West promised that the album would be available outside of Tidal a week after the release, but he backtracked on Sunday saying his new album will "never be for sale" on any of Tidal's competing services like Spotify, Apple Music or Google Play.
Torrent Freak also reports that music record distributors have been trying to take down illegal torrent files of the album. The Recording Industry Association of America filed 19 takedown requests with Google against websites illegally hosting the material.
Thanks to The Life of Pablo, Tidal—which has remained a controversial minnow within a very saturated music streaming market's pond of big fish like Spotify and Apple Music—has topped Apple's App Store charts over the weekend.