Comedian Gives Advice to Celebs Before They Get 'Canceled' Over Drought
A comedian shared some tips for A-list celebrities who are on the verge of being canceled over their water usage.
Some of Los Angeles' biggest stars were named on a list of 2,000 residents who had used excessive amounts of water at their homes, despite the ongoing drought crisis.
The celebrities on the list included Kim and Kourtney Kardashian, Kevin Hart, Sylvester Stallone, and former NBA star Dwyane Wade.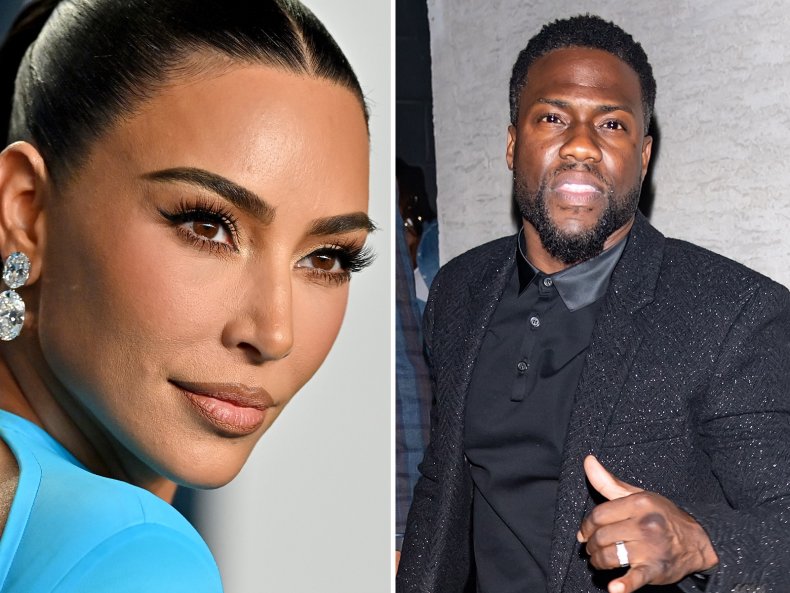 Comedian Emily Heller, known for her writing on Barry and Search Party, decided to give out some advice on Twitter on how not to get canceled for using too much water at home.
Heller had retweeted reporter Aaron Mendelson who compared how Kardashian and Stallone used more than 230,000 gallons of water above the permitted allowance.
"In the middle of a historic drought... the average Angeleno uses just 72 gallons of water per day," he wrote on Twitter.
Along with advice on how not to get canceled, the comedian also offered some sage wisdom on how to build a more water-reliant garden.
"It's been a good time to get rid of your lawn for years, but now that it can get you canceled?!?!!? Time for all the celebs who follow me to get on board with drought tolerant plants," Heller started her Twitter thread.
Heller advised against putting in fake grass, instead suggesting using native plants and grasses.
"Let your soil breathe and be healthy and porous so when it rains it can soak in and replenish our underground water supply," she wrote.
Rather than starting to plant new plants and grass in the middle of summer, Heller suggested waiting a few months.
"Wait til the fall when we've gotten some rain. But pull that lawn up NOW and get mulching," she instructed.
"There are lots of lawn alternatives if you insist on replacing what you have with something similar. Ruschia nana, kurapia, etc.
"But it's also cool and hip to remember that sometimes we have to give things up in order to have a better world. Weird, I know."
The Las Virgenes Municipal Water District had issued several celebrities with "notices of exceedance" for surpassing 150 percent of their monthly water budget at least four times since the district issued new rules in December last year to combat the drought, according to documents obtained by the Los Angeles Times.
Almost the entirety of Los Angeles is in a state of "severe drought" according to Drought.gov.
It showed that nearly 97 percent of the city was impacted by the drought and according to the Weather Channel the first four months of this year were the driest ever recorded.
The Las Virgenes Municipal Water District declared a series of severe "stage 3" restrictions in June that limited residents to one day a week for outdoor watering.
That month, two properties listed under a trust associated with Kim Kardashian received excessive water notices, showing her Hidden Hills home exceeded its monthly water budget by roughly 232,000 gallons.
Her sister Kourtney was 245 percent of her water allowance in June, while comedian Hart was revealed to be 519 percent over budget in the same month.
It was the second month in a row Kourtney had been outed for excessive water use.
The overuse of water at the Kardashians star's $8 million Calabasas was described as "unconscionable," by Steve Creech, President of the Wyland Foundation, a non-profit whose objective is to protect and preserve the world's ocean, waterways, and marine life.
"It's unconscionable right now when you're dealing with the drought in Southern California," he told CBS2 investigative reporter David Goldstein.
"If you're going over that by, you know, 200 percent, 300 percent, you're really overusing your share of water. There's no way around it."
Stallone refuted the claims in The Los Angeles Times' report.
Stallone's attorney, Marty Singer, said in a statement the numbers "mischaracterize and misinterpret the situation regarding the water usage at my client's property," adding that the actor has roughly 500 trees, including fruit trees, that need water. "My client has been addressing the situation responsibly and proactively."
Wade and his wife, actress Gabrielle Union, also spoke publicly after it was revealed they were over their limit by1,400 percent in June—roughly 90,000 gallons of water over the allocated amount. In May, their property exceeded the budget by 489,000 gallons.
They said in a statement they were "doing everything we can to rectify the situation and will continue to go to extensive lengths to resolve the issue."
But the Las Virgenes Municipal Water District expected the celebrities to be better role models when it came to water usage.
"People listen to you, people look at you, people value what you do," said the Water District's spokesperson, Mike McNutt.
"We need you to step up to the plate, to be examples and to be leaders so that other people will follow."
Scientists have said the drought in the western region of the United States is the worst in the area in more than 1,000 years.
Additionally, Lake Mead is only 28 percent full. Officials from the National Park Service estimate that the lake has lost 169 feet from its 1,214 feet recorded in 2000.