Kardashians Go to Disneyland, Take Selfies on Ride Alone As Patrons Wait
The Kardashians are facing criticism for shutting down a ride at Disneyland while park guests waited.
It's not uncommon for celebrities to shut down theme park rides so they can ride safely and privately, but this can be an inconvenience for regular park patrons.
TikTok user Rachael Kevin uploaded a video on April 13 of the famous family riding the Mad Hatter's Tea Party ride at the California theme park. Most of the ride's seats were empty apart from a small number of teacups occupied by the Kardashians and their children.
The reality television stars can be seen enjoying the ride and taking selfies while the rest of the patrons are in line waiting for them to finish.
From the clip, it appears that Kim and Khloe Kardashian were present along with their younger sister Kylie Jenner, and some of their kids.
"Thanks a lot @Kim Kardashian #disneyland #madteaparty #kardashians #kimandkourtney," Kevin captioned her post.
In the video, she added: "When the Kardashians cut the line, get the ride to themselves and make us common folk wait... typical!"
She said that "it seemed like forever" before the ride was finished and reopened to the public.
Newsweek has contacted the Kardashians' representative for comment.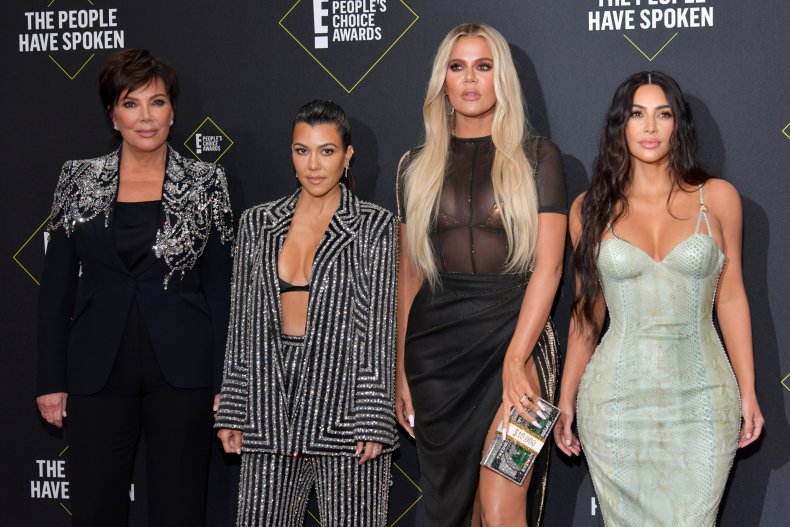 "Why couldn't anyone else ride at the same time?" one fan asked on TikTok.
While another commented: "How is this even a thing... I will never understand. They're just rich people on tv."
Rapper Cardi B made headlines in March when she was spotted on the same ride with her 3-year-old daughter, Kulture, while her bodyguard rode miserably alongside them in a nearby teacup.
The Kardashians are back in the spotlight this week with the arrival of their new series, The Kardashians, on Hulu.
The very first episode saw Kim Kardashian's infamous sex tape come back to haunt her, prompting the reality TV star to pledge to "burn them all to the f****** ground."
"The last thing I want as a mom is my past to be brought up 20 years later," Kim Kardashian said in the episode confessional. "This is really embarrassing and I need to deal with it. Had my son been a little bit older and been able to read, I would have been mortified. I died inside."
Fans have been praising the SKIMS founder for her handling of the situation in the episode.
"I don't want it to be copied. I have four kids. I can't go through this again. This was like 20 years ago," she continued. "I'm not going to go through this again. I know the right attorneys this time. I know exactly what to do this time... I have all the time, all the money, and all of the resources to burn them all to the ground."