Kareem Abdul-Jabbar Calls Out Vaccine Hesitancy: 'Survivors Are Left To Deal With the Grief'
NBA legend Kareem-Abdul Jabbar has released an op-ed on his personal website regarding NBA players' hesitancy on receiving the COVID-19 vaccine.
On Tuesday, the Lakers icon started off the essay by stating that he's a huge fan and supporter of Lakers superstar LeBron James and his personal and philanthropic efforts over the last two decades.
"I have written his praises many times in the past and undoubtedly will in the future," said Abdul-Jabbar.
Abdul-Jabbar then went on to refer to James' comments on September 29 regarding the vaccine as "just plain wrong" and could have the potential to be "deadly, especially to the Black community."
During the Lakers media day event, James, who is entering into his 19th season in the NBA, revealed that he and his family received the COVID-19 vaccine after doing his own research.
After a reporter asked him about urging others to get vaccinated, James stated that since "individual's bodies" are included in the scenario, he was reluctant to give advice on one's vaccination decision.
"We're talking about individuals' bodies," said James. "We're not talking about something that's, you know, political or racism or police brutality. So I don't feel like, for me personally, I should get involved in what other people should do with their bodies and their livelihoods."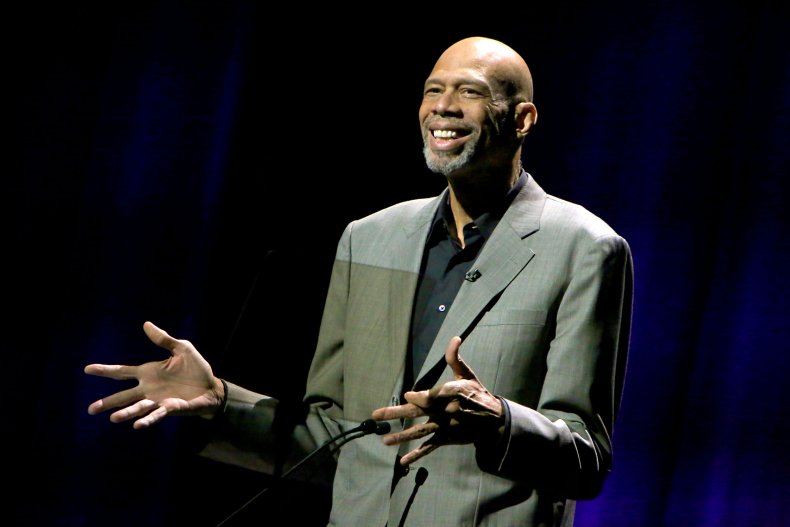 The 6-time NBA champion continued by criticizing James' support of Golden State Warriors superstar Draymond Green's comments about his fellow teammate Andrew Wiggins.
While speaking to NBA media members on October 1, Green stated that he won't push Wiggins to get vaccinated for the sake of the team.
"There is something to be said for people's concerns about something that's being pressed so hard," said Green. "Why are you pressing this so hard? You have to honor people's feelings and their own personal beliefs."
James voiced his agreement with Green's comments on social by saying he couldn't have said it better himself.
Abdul-Jabbar stated that both Green and James are framing their statements around the freedom of choice that all Americans are entitled to, but they "offer no arguments in support of it, nor do they define the limits of when one person's choice is harmful to the community."
The NBA all-time leading scorer then went on to compare seat belt compliance to getting the vaccine.
"For example, seatbelt compliance is at 88% in the U.S., but that 12% that doesn't comply results in 47% of car accident fatalities (17,000) and costs U.S. employers $5 billion a year," Abdul-Jabbar wrote, "and those costs are passed on to us."
"They made the choice, but we survivors are left to deal with the grief and the price tag," he added.
He ended his statements toward NBA players by making an old fire brigade reference in which people used to stand in line and pass out buckets of water to save their neighbor's house from burning down.
"You either join the line to save your neighbor's home, or you stand by and let it burn because you don't owe them anything," said Abdul-Jabbar.
Newsweek has reached out to the Lakers organization for further comments.