Cleveland Browns Did Not Speak with Kareem Hunt's Victim Before Signing RB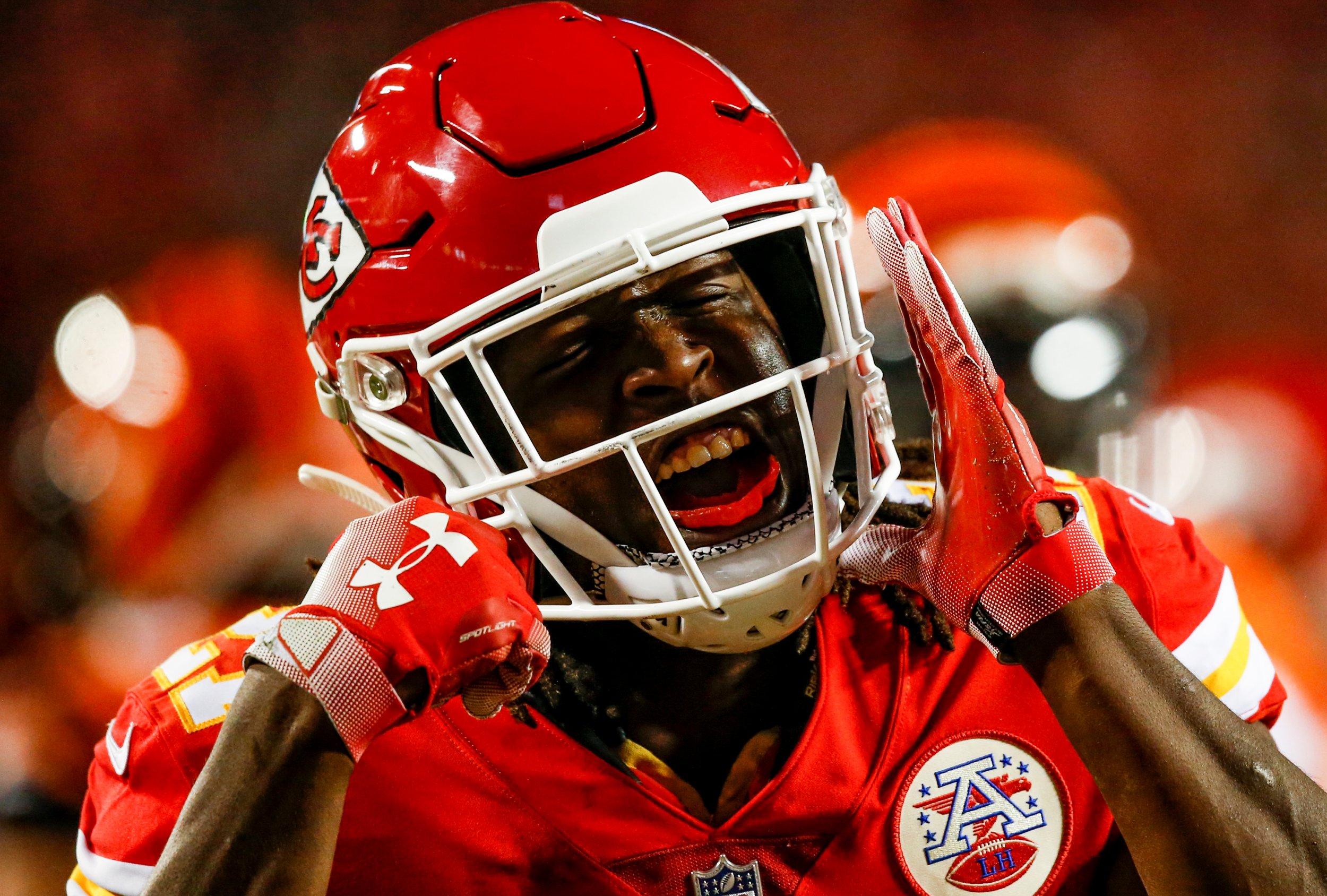 The Cleveland Browns face a PR storm after general manager John Dorsey admitted he did not speak to the woman who was assaulted by Kareem Hunt.
On Monday, the Browns confirmed they had signed the running back to a one-year deal, only four months after a video emerged showing him shoving and kicking a woman.
Hunt was released by the Kansas City Chiefs released in November, shortly after footage of the incident emerged.
Dorsey acknowledged the decision to sign Hunt came with a lot of risks, but insisted the organization had conducted a thorough investigation on the 23-year-old.
"I want everybody to know we have done extensive research in regards to this case, this player," Dorsey was quoted as saying by ESPN. "He understands and takes full responsibility for the egregious act he committed. He is extremely remorseful for his actions."
However, according to ESPN and the Associated Press, the Browns general manager admitted neither he nor anyone from the team had spoken to the victim of the assault.
Nobody from the Browns spoke with groups who campaign against domestic violence and violence against women either, but Dorsey confirmed he intends to do so.
Hunt, who was also accused of punching a man in June, was neither arrested nor faced charges for the assault, which unfolded in Cleveland in February last year.
"We fully understand and respect the complexity of questions and issues in signing a player with Kareem's history and do not condone his actions," Dorsey said in a statement on Monday, as per NBC.
"Given what we know about Kareem through our extensive research, we believe he deserves a second chance but certainly with the understanding that he has to go through critical and essential steps to become a performing member of this organization, aside from what the NFL determines from their ongoing investigation."
Dorsey added the Browns will adopt a zero tolerance policy towards the running back and said he hoped the NFL's investigation into the incident will conclude by March.
The league placed Hunt on the commissioner's exempt list before he was released and he will not be eligible to play until the NFL completes its investigation.
A third-round pick in the 2017 draft, Hunt led the NFL in rushing yards in his rookie season with 1,327 yards and eight touchdowns. Last season, he rushed for 824 yards and seven touchdowns, adding seven receiving scores in the 11 games he played before being released.
The former Toledo student apologized to the woman, the Chiefs and his family after he was released in November and reiterated the stance on Monday.
"What I did was wrong and inexcusable," he said, as per a Browns' official statement.
"That is not the man I was raised to be, and I've learned a great deal from that experience and certainly should have been more truthful about it after the fact […]
"I am committed to following the necessary steps to learn and to be a better and healthier person from this situation. I also understand the expectations that the Browns have clearly laid out and that I have to earn my way back to the NFL."
Hunt will be a restricted free agent once his deal expires and the Browns will retain his rights after next season.
Cleveland Browns Did Not Speak with Kareem Hunt's Victim Before Signing RB | Sports