TV Anchor Files Lawsuit Against Social Media Companies for Involuntary, Sexualized Sharing of Her Image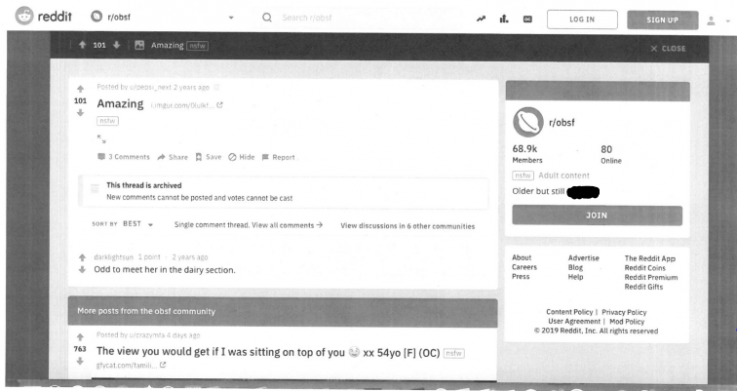 A Philadelphia TV news anchor has filed a multi-million dollar lawsuit against Facebook, Reddit and other popular websites for allegedly allowing the misuse of her image on their platforms in inappropriately sexualized manners.
Karen Hepp, who co-anchors Good Day Philadelphia on FOX 29, discovered around two years ago that a snapshot of surveillance footage that had been taken of her at a New York City convenience store was misappropriated for use in online advertisements for erectile dysfunction remedies and dating websites. Some of these ads appeared on Facebook.
In her lawsuit, Hepp says she was unaware that her image was ever taken by the convenience store security camera and has no idea how it was procured by internet ad-buyers for use in their marketing materials.
The photo also appeared in a deliberately sexualized manner on Imgur, an image hosting platform, with the descriptor "milf" attached to it, suggesting that Hepp was a sexually desirable older woman. The lawsuit contends that the use of such language was in fact "derogatory and degrading," implying that Hepp was sexually compatible with "young children." As of press time, the photo was still live on Imgur's website.
On Reddit, a community platform for discussion and media sharing, one forum focused on sexualized imagery of older women included Hepp's photograph in an external link. On Giphy, a platform for sharing GIFs, Hepp alleges her image was modified to feature in a video of a man who is masturbating. The Reddit post which included the external link to Hepp's photo appears to have been removed. The GIFs on Giphy appear to have been removed as well.
The photo was also contained in an album on the porn site XNXX. The current status of the image on that website is unknown.
Hepp is suing the sites, along with 10 unidentified individuals who are referenced as "owners and operators" of other websites, who are allegedly implicated in the dissemination of her image. Pennsylvania law protects the image of public figures from being hijacked by third parties who seek to derive a profit from using it, whether through advertisements or other means.
While social media companies enjoy generous protections from civil liability due to Section 230 of the Communications Decency Act, Hepp's suit may be able to exploit a narrow exception in that statute which safeguards lawsuits filed under the auspices intellectual property law.
The suit notes that the "sexualization of [Hepp's] image and use for prurient and illicit purposes is abhorrent and disgusting," further alleging that by allowing her image to propagate on these platforms, Hepp suffered "serious, permanent and irreparable harm to [her] reputation."
While Hepp's lawyer did not explain in the initial complaint how to value the damages Hepp suffered, he did ask the court to award her in excess of $10 million. The complaint also asks for the case to be resolved through a jury trial.
As of press time, Hepp's lawyer declined to provide Newsweek with a comment about the lawsuit. None of the social media companies contacted for this article provided a statement as of publication. The corporate owner of XNXX, which is based in the Czech Republic, could not be reached for comment.
TV Anchor Files Lawsuit Against Social Media Companies for Involuntary, Sexualized Sharing of Her Image | U.S.