Karen and Miles Should 'Take Sex Off the Table,' Dr. Viviana Advises in 'MAFS' Season 11 Sneak Peek
Dr. Viviana Coles, the relationship counselor of Married at First Sight, is offering Karen and Miles a slice of advice: Take sex off the table.
While the newlywed couple have tied the knot, they've been struggling to connect on Season 11 of the Lifetime reality show. Karen is afraid to establish intimacy with her new husband and Miles is afraid that even the slightest touch may scare his new wife away. And we can't forget how strongly Karen reacted when the topic of sex came up weeks ago—she quite literally ran away and didn't return home until the next day.
But building an intimate bond doesn't have to be entirely based on how far they're willing to go in the bedroom, according to Dr. Viviana.
In the Newsweek exclusive sneak peek of Wednesday's episode 11 (above), Dr. Viviana sits down with the couple to talk about their issues with intimacy. But after listening to them, she determines that they're both expressing the same problems, just in different ways: Both Karen and Miles want to be closer and display more affection, but they're worried that it may send the other one spiraling.
"We collectively have done better trying to balance each other out. We've had conversations in private. I think for me it's like, I don't want to make him feel like it's a 'She's playing with me' type of thing. I'm very intentional about my actions, and so I don't want it to be misinterpreted or have someone say, 'Oh, well, you said' or 'I thought that's what you were saying,' and then I'm like, 'No, sorry,'" Karen says.
Dr. Viviana says that a lot of couples struggle with the process of not really understanding how to be more affectionate and intimate with limitations. "You do what a lot of people do, which is [to say], 'Let us just stay back so that we don't even have to go there—so that there's no fire to put out.' That totally makes sense."
Karen isn't necessarily wrong in her approach, Dr. Viviana says. It's not uncommon for a woman to refrain from cozying up with a man out of fear that her actions may lead him on, and she's certainly not in the wrong for not wanting to frustrate her husband. But Dr. Viviana says there are ways Karen and Miles can begin to form a more loving relationship and explore the realms of affection. All it takes is for them to remove sex from the equation.
"Can I offer up an idea: What if the two of you decided just to take that off of the table? Just until after the final decisions are made, you take intercourse and you just get to do all the other fun sexy stuff," Dr. Viviana suggested. "If y'all aren't kissing and you want to be kissing, that's not good. And if you want to be snuggling and you're not snuggling, I feel like it's going to come across like there's a wall up when there isn't actually a wall up."
She added: "You're on the same team. Maybe between the two of you, set a sensual boundary that then frees you up and gives you permission to do things that you are comfortable with, because the ideas that he has and the ideas that you have, even if they're seemingly very different, there's always a place that you can meet in the middle."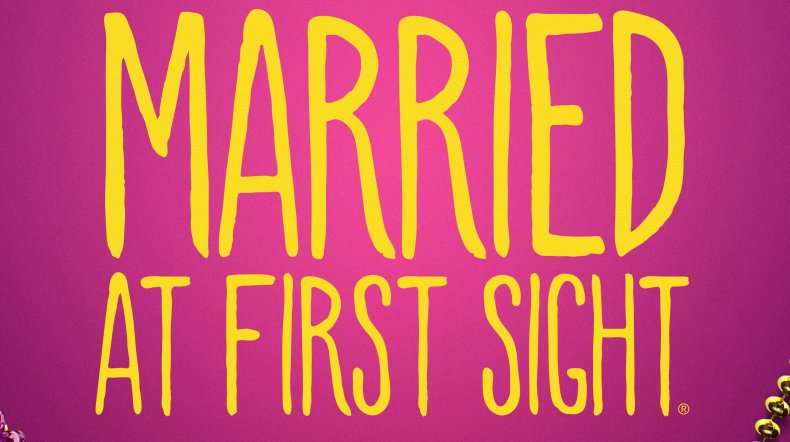 Late on in the clip, Dr. Viviana breaks down the basis of her suggestion to MAFS producers.
"The prospect of sex seems to be a roadblock for Karen and Miles. So for them it's important to establish other forms of affection and physical intimacy on a regular basis. That way the idea of sex will feel more organic when they're ready," Viviana says. "For now, I believe removing the pressure of sex from the equation can help them get there."
Married at First Sight airs on Lifetime on Wednesday at 8 p.m. ET.