Karen Pence Has Just Taken a Job at a School That Bans LGBT Pupils
Karen Pence, wife of Vice President Mike Pence, has started a job teaching art at Immanuel Christian School in Northern Virginia, which refuses to enroll LGBT students and hire LGBT employees.
In a parent agreement posted online, the school says that those who participate in or condone homosexual relationships will be refused admission. A recent employee application form states that those who engage in homosexuality will not be employed by the school, and says that God intended sexual acts to occur only between "a man and a woman who are married to each other."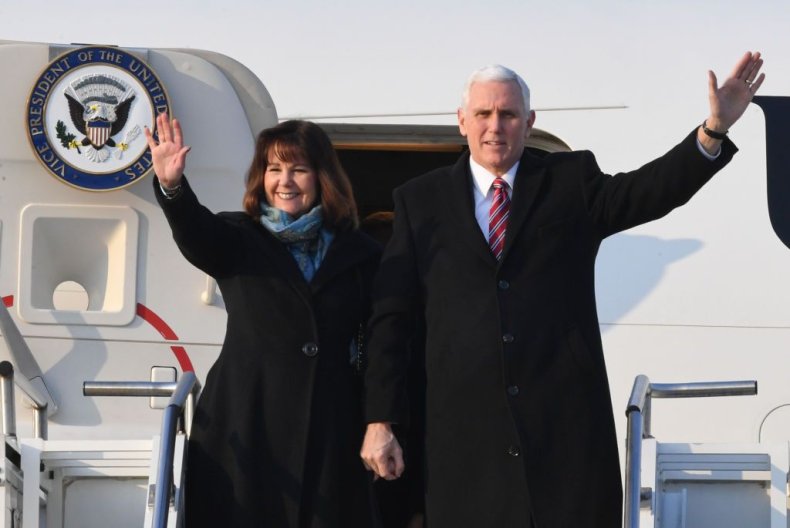 The school's LGBT bans were first reported by the Huffington Post on Tuesday.
"Moral misconduct which violates the bona fide occupational qualifications for employees includes, but is not limited to, such behaviors as the following: heterosexual activity outside of marriage (e.g., premarital sex, cohabitation, extramarital sex), homosexual or lesbian sexual activity, polygamy, transgender identity, any other violation of the unique roles of male and female, sexual harassment, use or viewing of pornographic material or websites, and sexual abuse or improprieties toward minors as defined by Scripture and federal or state law."
In a statement to media outlets, Karen Pence's spokeswoman, Kara Brooks, said that Pence had worked for the school for 12 years before her husband became vice president, while he was representing Indiana's 2nd Congressional District.
"It's absurd that her decision to teach art to children at a Christian school, and the school's religious beliefs, are under attack," Brooks said.
Immanuel Christian School did not immediately respond to Newsweek's request for comment.
Mike Pence's opposition to LGBT rights is longstanding. As governor of Indiana, he signed a bill allowing employers to discriminate against LGBT employees and customers on the basis of religious beliefs.
In a statement Tuesday that announced her return to the classroom, Karen Pence said: "I am excited to be back in the classroom and doing what I love to do, which is to teach art to elementary students."