Arizona governor candidate Kari Lake snapped at Fox News host Bret Baier on Monday after he questioned her over accusations made by a drag queen.
Richard Stevens, who performs under the name Barbra Seville, claimed that Lake used to support drag queens and attended shows.
Quoting a Washington Post report, Baier said: "Arizona GOP gubernatorial candidate Kari Lake, who has attacked drag queen as dangerous to children, attended the shows of drag queen Richard Stevens for more than 20 years and once hired him to perform at her home."
When asked to address this accusation, Lake said she was shocked and appalled that Fox News would cover this story.
The video of her following argument with Baier has also gone viral on social media with over 200,000 views.
"I do care to address that, I am really shocked, I am actually appalled that Fox News would take a defamatory story like that," she said.
"We are pursuing legal action against this drag queen. I am appalled that you would bring that up when you have not talked about our stolen election."
Baier interrupted to say that he had given Lake the opportunity to make her claims of a stolen 2020 election and had dedicated three questions to that topic.
He again pushed her to address the claims made by Stevens and said every candidate has to deal with difficult stories.
"I am happy to address it, I am really disappointed in Fox, I thought you were a little better than CNN," she replied.
"This is a person I covered for decades, 20 years, and he has never been in my home.
"He has never been in my home, he says he has been in my home for a drag show? That is ludicrous, he has lied.
"We tried to serve him defamation papers and he is so shady that we can't even track him down because he is not even welcomed at the places that he works."
On Saturday, lawyers for Lake and her campaign team served Stevens a cease and desist letter, according to a 12 News report.
In the document, it claimed that Stevens made three false assertations.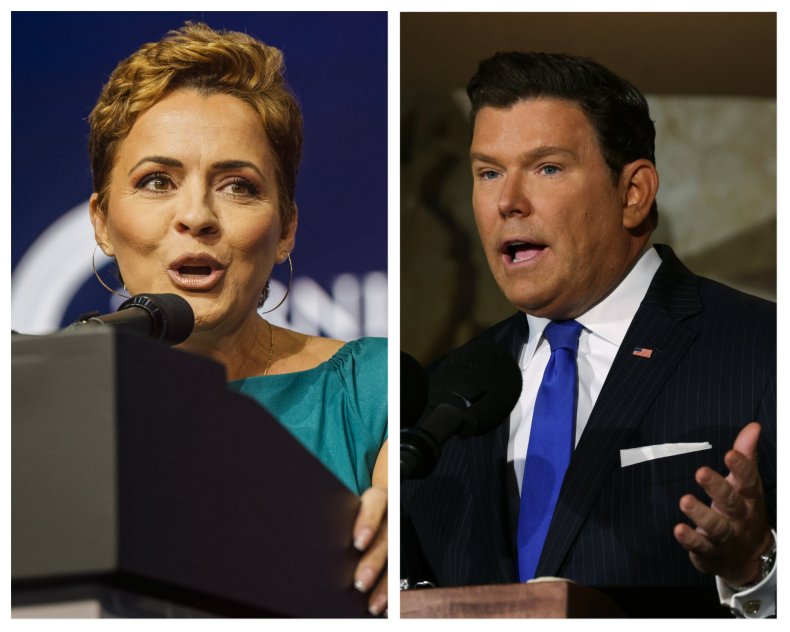 The letter said they were that: "Ms. Lake took her juvenile daughter to a drag show.
"Ms. Lake invited you into her home to perform a drag show and that Ms. Lake has been kicked out of bars for being too intoxicated."
The cease and desist letter then showed a screenshot of Barbra's Facebook post where the claims were made.
On Monday, Stevens posted his lawyer's response to the cease and desist letter by Lake to his Barbra Seville Facebook page with the caption: "I won't cease or desist."
The responding letter claimed that the Arizona Governor candidate and Stevens used to be friends and she had attended many of his events. It also claimed they had evidence to support this claim.
The letter closed by saying: "To be clear: Mr. Stevens will not 'cease and desist'. If Ms. Lake moves forward with filing a suit, I will accept service of process for my client.
"I cannot imagine your client will be happy to revisit all the times she spent with Barbra Seville when I depose Ms. Lake."
Newsweek has contacted Lake and Stevens for comment.
Correction 06/28/22 9.20 a.m. ET: This story was updated to correct the spelling of Bret Baier's name.