Houston Woman Allegedly Shot Boyfriend Dead When He Declared Love for Another Woman
A Houston woman has been charged with murder for allegedly shooting dead her boyfriend after, according to local reports, he confessed to loving another woman.
Karin Stewart, 51, was arrested on Saturday following reports of a shooting at 23642 Buttress Root Drive, Harris County Sheriff Ed Gonzalez said.
Deputies found James Hargrove, 41, with multiple gunshot wounds, the sheriff added, and that Stewart told them that she had shot him.
"The male was transported to the hospital and pronounced deceased," Gonzalez tweeted. Stewart was booked into Harris County Jail.
Stewart had been in a relationship with Hargrove for seven years and had lived together on and off, KHOU reports.
The other woman, a 41-year-old, was reportedly with Hargrove when he died. She is said to have told authorities she believed Hargrove and Stewart had an open relationship.
Stewart appeared before a judge on Monday, when her bond was set at $75,000.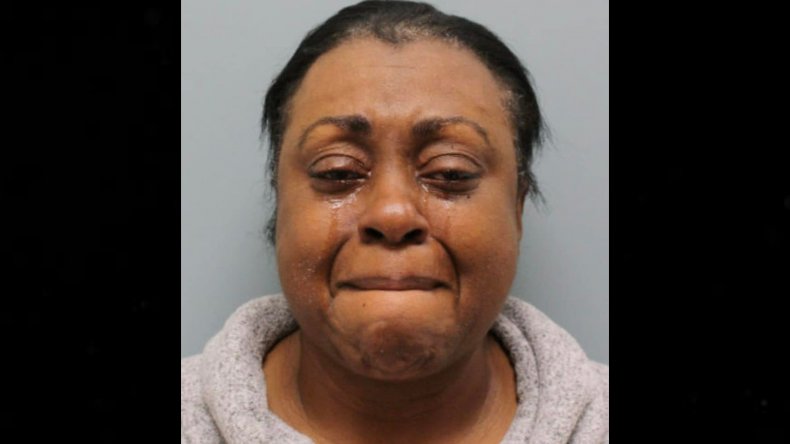 A third woman, Sandra Hargrove, told KHOU she was James Hargrove's wife although they had separated in November.
After James Hargrove's death, she said she had received a call saying that her husband had been killed.
"I am legally his wife, we had been married since 2009, we met in 2006, we just separated in November," she said.
"My son, his oldest son, my step-son, of course, I am his legal spouse so everything is on us and the family. I'm going to try and find where we go from here."
She also added that she spoke to James Hargrove "every other day," but had not seen him since her nephew's wedding and had no idea about the other two women.
Hlding back tears, Sandra Hargrove said that James Hargrove was still her husband and that they had kids and grandkids together.
She also said that James Hargrove had recently recovered from a lengthy battle with COVID-19, had been paralyzed for a year and had only recently started walking again.
"He had two heart attacks, a stroke , his kidneys were failing. He had just recovered from all of that. so for him to make it through all of that, to end like this.
Newsweek has contacted the Harris County District Office for comment.