Trump Impeachment Defense Is Part of 'Cover-Up' and 'Shredding of Constitution' Says MSNBC's Karine Jean-Pierre
MSNBC contributor Karine Jean-Pierre has accused Republican senators and President Donald Trump's legal team of engaging in a "cover-up" following the adjournment of the first question-and-answer session of the Trump's impeachment trial.
On Wednesday, GOP senators got a chance to respond to the opening arguments made against Trump over the previous six days during a 10-hour session.
A focus of the debate was whether witnesses could be called to the Senat. Potential witnesses include former national security adviser John Bolton, whose upcoming memoir reportedly describes how Trump told him he planned on withholding military aid to Ukraine unless Kyiv investigated Joe Biden.
At one point during the Senate hearing, Trump's defense lawyer Alan Dershowitz argued a president who acted in the public's interest cannot be impeached and that a president may believe his re-election is in the public interest.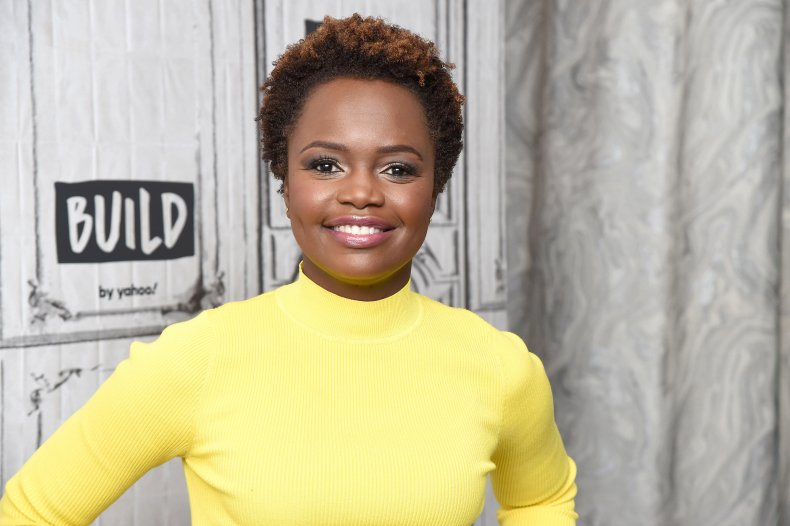 "If a president does something which he believes will help him get elected in the public interest, that cannot be the kind of quid pro quo that results in impeachment," he said.
Jean-Pierre, who is the chief public affairs officer for advocacy group MoveOn.org and was deputy campaign manager for the previous president, Barack Obama, gave her verdict on the day's proceedings.
During a panel discussion on The 11th Hour with Brian Williams, she said: "You saw the beginning of a cover-up. What we saw today for the first time, was Republican senators being co-conspirators in that cover-up along with Donald Trump's defense team.
"The shredding of the Constitution that we saw, the argument about the quid pro quo, and that it is OK because Donald Trump...was doing it for his re-election, it was for public interest.
"It is absurd. It is insane, and it sets a precedent that is so incredibly dangerous and that is what they laid for us today.
"They are basically rewriting 200 years of history, 200 years of law, 200 years of precedent. Why? All for Donald Trump, on behalf of Donald Trump."
"If they are not going to stand up for the rule of law, we will all be paying for it down the road," she added.
The Washington Post said Dershowitz's assertion that presidents could do anything if they thought it was in the public interest took GOP senators by surprise.
However, the paper did point out that there is growing confidence among Republicans that a vote to call new witnesses would be defeated on Friday.
The trial will resume at 1 p.m. ET on Thursday. The graphic below, provided by Statista, illustrates American public sentiment on hearing witnesses at the impeachment trial. Newsweek has contacted the White House for comment.