Karl-Anthony Towns Confused by Timberwolves Decision to Part Ways With Ex-President Rosas
The Minnesota Timberwolves are making a front office change less than a week before the new season, and their franchise player isn't happy about it.
Center Karl-Anthony Towns reacted with a simple "WTF" on Twitter after Minnesota announced it was parting ways with president of basketball operations Gersson Rosas on Wednesday.
The Timberwolves have had just one winning season since 2004 and haven't made the playoffs since 2018, when Towns was voted to the All-NBA Team. Rosas had overseen the Timberwolves front office since May 1, 2019, but they compiled just a 42-94 record in 136 games and WCCO reported that he had created a toxic culture and had an inappropriate relationship with a Timberwolves staffer.
"As an organization we remain committed to building a winning team that our city and fans can be proud of," owner Glen Taylor said in a statement posted to Twitter.
Rosas surrounded Towns, the dominant big man who Minnesota chose with the top pick in the 2015 draft, with a slew of guard talent over his 28-month tenure in Minnesota. He acquired D'Angelo Russell and Malik Beasley via trade at the 2020 trade deadline and chose Anthony Edwards with the top pick in the 2020 NBA draft. He then landed forward Jaden McDaniels in a trade with the Los Angeles Lakers after the 2020 draft; McDaniels started 26 of Minnesota's final 31 games last season and likely start the season as Minnesota's power forward.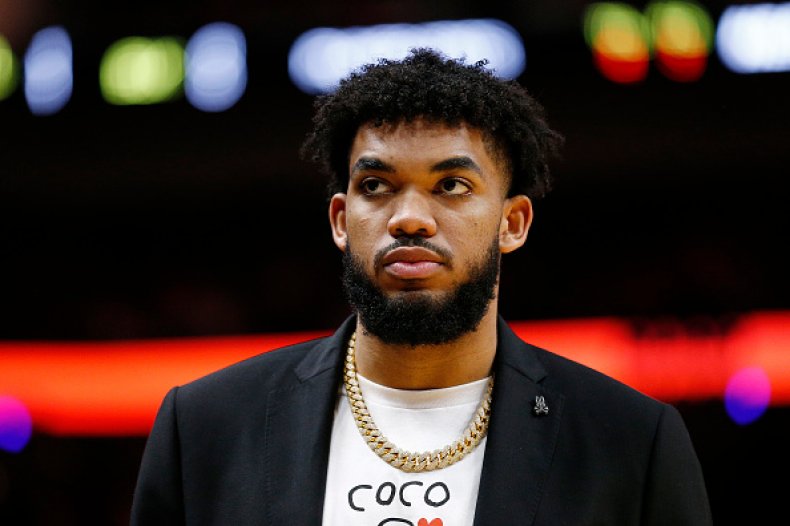 Led by that young core, Minnesota is a trendy dark horse pick to make the playoffs this season, despite having the 12th-best odds of any Western Conference team according to BetMGM. Their odds would greatly improve if they could land disgruntled guard Ben Simmons from the Philadelphia 76ers—which they are the favorites to do according to BetMGM—though they'd undoubtedly have to part with core members of their roster or draft picks to land him.
But Taylor sold a 20 percent stake of the team to e-commerce mogul Marc Lore and former MLB player Alex Rodriguez in February, and they will be given the option to purchase a majority stake in the team at some point in 2022—which they are expected to do. New ownership is undoubtedly looking to make a splash and inject energy and positivity into the stagnant organization particularly after reports swirled that they were targeting a big name to ultimately oversee their front office.
The Timberwolves reportedly designated Sachin Gupta as their interim president of basketball operations, which was an historic decision even though it was likely temporary. Gupta became the first person of Indian descent to oversee an NBA team.
Minnesota training camp opens Monday then will open its four-game preseason slate with a home game against the New Orleans Pelicans on October 4.