Karl Malone Statutory Rape Allegations Resurface Ahead of All-Star Weekend
Rape allegations against NBA and Utah Jazz legend Karl Malone have resurfaced after basketball authorities got some heat on social media for having him judge the Slam Dunk Contest at the NBA All-Star Weekend in Salt Lake City.
The NBA has been accused of overlooking past allegations against Malone when including him in the All-Star Weekend, with many taking to social media to voice their concern that his misdemeanors have not been taken into consideration.
One furious basketball fan tweeted their disgust in a post that has been read hundreds of thousands of times and liked more than 14,000 times.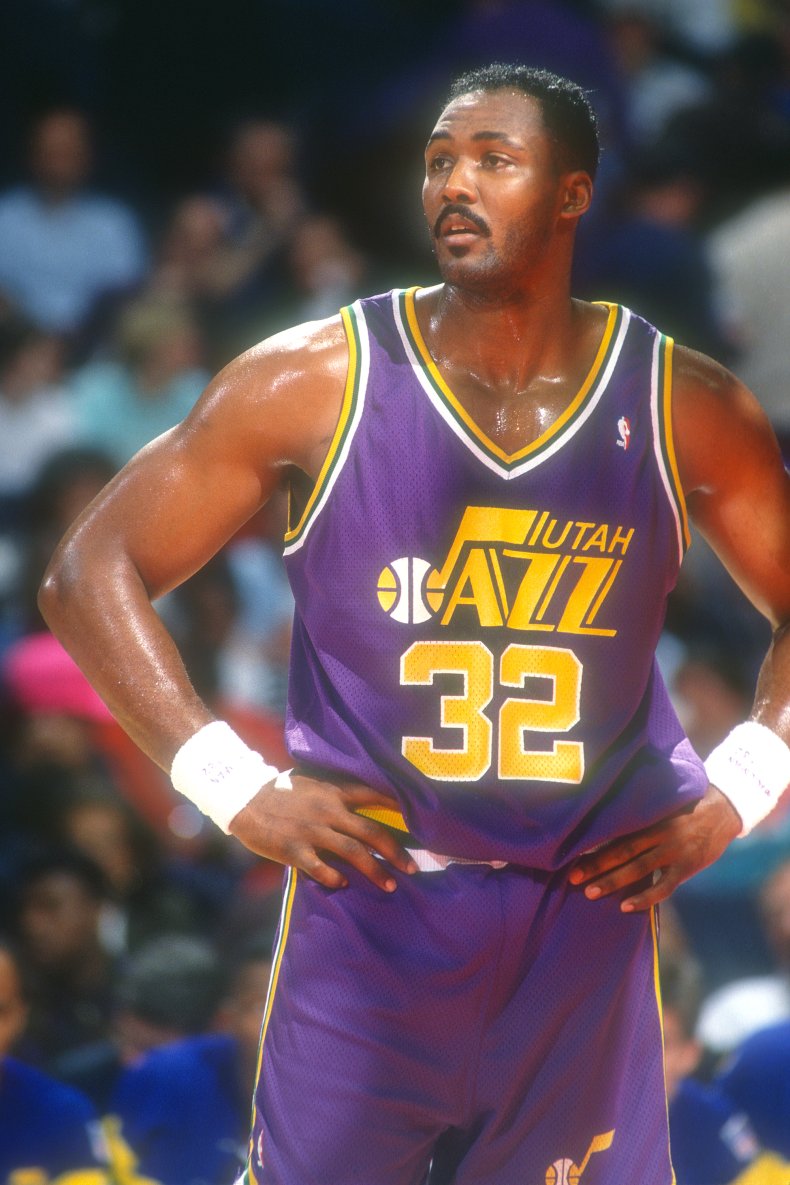 She tweeted: "Call a spade a spade.. Karl Malone raped a 12 year old and she got pregnant. It comes up maybe once a year because of basketball s*** and it dies down. Men just keep living their life being abusers and flourishing & people [talking] about it like a fun fact and not a literal crime."
The allegation relates to an incident in 1983 when Malone, then 20 years old, impregnated 13-year-old Gloria Bell, who he claimed was his "girlfriend."
Bell has said that her family declined to press statutory rape charges at the time as it was clear Malone— who was at Louisiana Tech University—was heading for a big NBA career.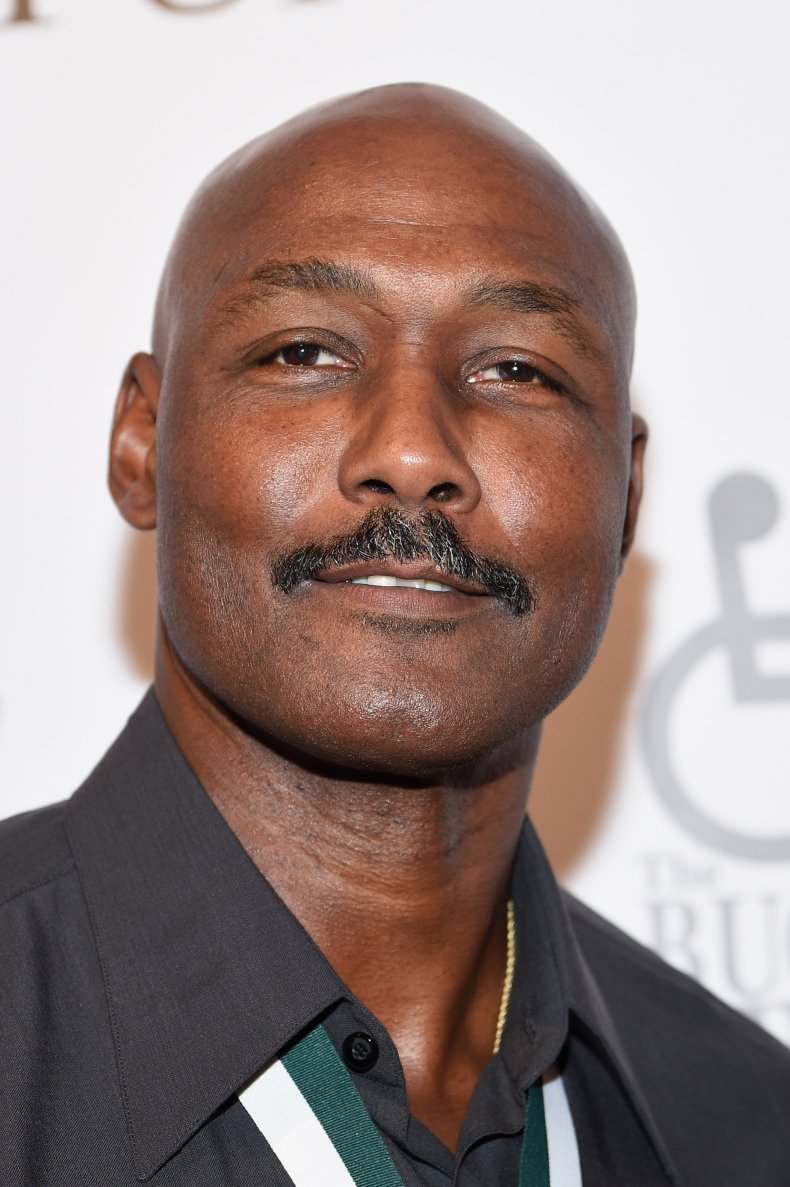 Malone later denied paternity of the child, Demetress Bell, who went on to play as a lineman in the NFL.
Bell's family sued Malone and eventually settled out of court with the condition that the basketball star was acknowledged as the father of Demetress Bell.
Malone finally met his son when he turned 17 but reportedly told him that "it was too late for him to be his father, and he'd have to make it on his own."
In 2014, he reunited with Demetress and in 2018, Malone said that he talks to his son "nearly every day."
Malone has also faced another lawsuit from Bonita Ford, who he had twins Daryl and Cheryl Ford with in 1980.
During the proceedings, Malone was held in contempt of court and agreed to another out-of-court settlement.
Daryl and Cheryl followed Malone in playing basketball at Louisiana Tech, with Cheryl enjoying a 10-year WNBA career.
Starring for the Detroit Shock, she won three championships during her time there.
It wasn't until 1998 that Malone acknowledged his twins, later admitting: "I didn't handle it right; I was wrong… Father Time is the biggest thief out there and you can't get it back."
Update 2/20/23 11:56 a.m. ET: This story has been updated with further information about Malone's relationship with his son Demetress Bell and with his daughters, Daryl and Cheryl Ford.
Do you have a tip on a sports story that Newsweek should be covering? Do you have a question about the NBA? Let us know via entertainment@newsweek.com.