Karl Marx Is Trending on Twitter and It's Thanks to K-Pop Fans
Why is Karl Marx trending? It is a thought many people would have had on scrolling through Twitter today—and, more importantly, what's it got to do with K-pop stans?
Stan Twitter is a mysterious place and sometimes fans of K-pop supergroups such as BTS and Blackpink get bizarre things to start trending.
Often, it's to help a cause, as it was in June when K-pop fans spammed the Grand Rapids Police Department in Dallas after police launched an app to report protestors during the Black Lives Matter demonstrations.
The fans also flooded QAnon Twitter hashtags to silence conspiracy theorists and boost anti-racism activism. Stans spearheaded a campaign that took over Twitter hashtags often filled with racist posts, including #MAGA and #WhiteLivesMatter.
On Election Day, they hijacked the pro-Donald Trump #4MoreYears trend, using it post images of K-pop bands
But why on Earth did they get the German philosopher and author of The Communist Manifesto trending today?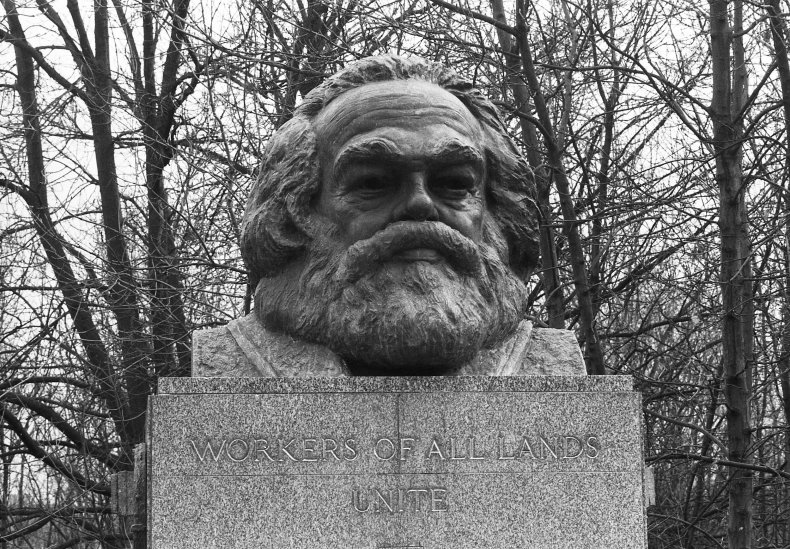 The simple answer is that it's a joke—fans began comparing Marx's looks and impact on the world to that of BTS member Jin.
"My favorite idol, karl marx. can't wait for C(O)MRADE's debut," one user joked.
Another shared a fancam of Marx and tweeted: "Yeah i stan jin but at the end of the day karl marx is my ult bias and no one can change that."
Fancams are short clips of popular artists performing on a loop that are ubiquitous on stan Twitter accounts.
"Karl marx is trending on kpop twitter because someone said he's more attractive than jin from bts," another person wrote.
One fan added: "Wait so ur telling me that karl marx is trending because there was a MARX VS BTS JIN DISCOURSE ???? HOW IS THIS REAL LIFE IM SCREAMINGG."
Another person speculated: "So BASICALLY oomf was struggling w their history essay, they made a very random tweet abt karl marx, surprise surprise a n*tzen got involved & dragged jin UNPROVOKED, now karl marx is trending and yeah ..."
Some people not in the K-pop loop were understandably confused.
"Seeing karl marx trending and then seeing that it's because of f****** k-pop stans ruined my day ngl," tweeted an account called @fletchthecommie.
Truth is, there is no way to logically explain it. It's just a weird part of internet culture that we might as well embrace.
As Marx himself might have said if he had had a Twitter account: "A specter is haunting Twitter, the specter of K-pop stans."