Karl Marx's Hometown Is Selling Commemorative 0 Euro Notes for 3 Euros—And They've Already Sold Out
The German city of Trier is offering commemorative 'zero euro' notes to celebrate the upcoming 200th birthday of Karl Marx, its most famous son.
But may not have gone down well with the author of The Communist Manifesto and Das Kapital—who died in 1883. Not only do they have to be bought in a store, but they cost three euros ($3.71).
The city in south-west German is selling the bill as part of a number of planned events and celebrations ahead of Marx's 200th birthday on May 5.
The note, which are authorized by the European Central Bank despite just being souvenirs and labelled so, have proven to be so popular that the first batch of 5,000 quickly sold out, forcing the city to order another 20,000 to cope with demand in the weeks running up to Marx's birthday.
"The souvenir plays on Marx's criticism of capitalism and of course the zero euro note fits perfectly with Marx as a motif," said Norbert Kaethler, managing director of Triers' tourism office, told Reuters.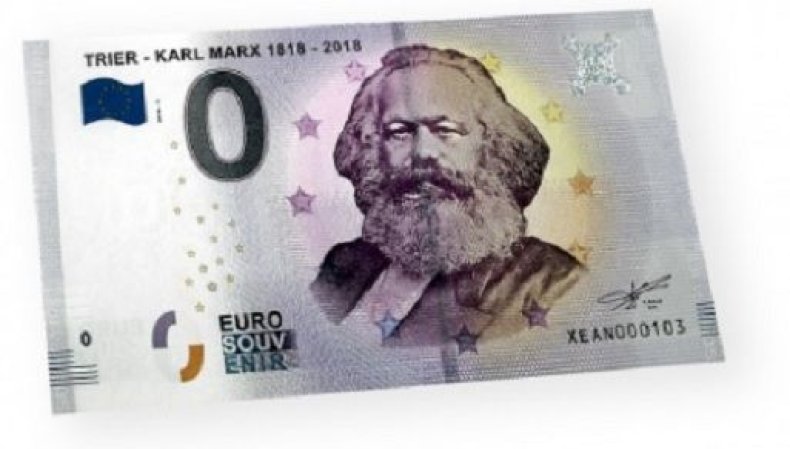 The zero euro bills will be sold at the city's Porta Nigra, a Roman gate in the city which is one of its most famous landmarks.
Marx spent the first 17 years of his life living in Trier before going on to predict that socialism will one day overthrow capitalism. Despite being one of the most influential writers and philosophers in history, Marx spent several years of his life living in poverty.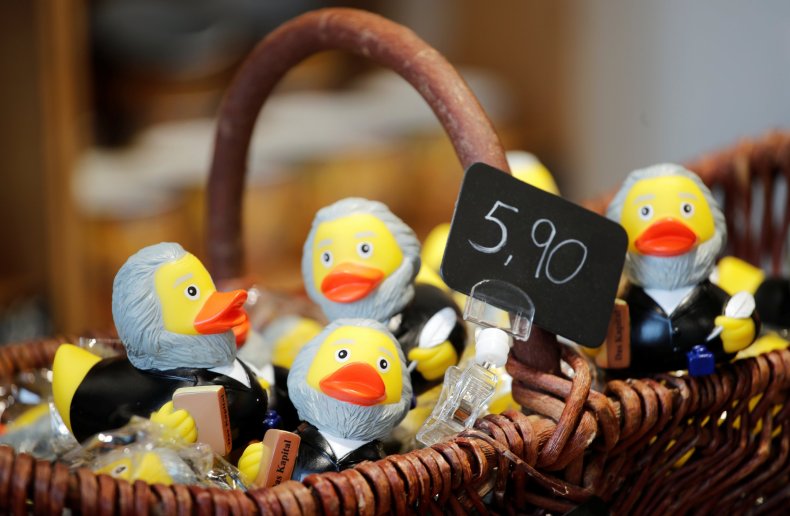 Trier has also started selling other bits of memorabilia to commentate what would have been Marx's birthday, including yellow Marxist rubber ducks. The city has also temporary changed the green and red traffic lights to images of Marx and a new stature of him will be unveiled on May 5.
The 4.4 meter, three-ton bronze statue, created by Chinese artist Wu Weishan, was a gift from the Chinese government.