Longtime Republican consultant Karl Rove is warning Donald Trump against rehashing his 2020 election loss in the upcoming election cycles.
In an editorial published Wednesday in The Washington Post, Rove discussed Trump's many endorsements—more than 80 since he left office in January—in congressional, gubernatorial and state house races across the country.
Several of those contests for next November include his support for challengers to sitting Republican members of Congress who voted to impeach him or spoke out against him after the January 6 insurrection at the U.S. Capitol.
"All these candidates face a critical choice: Should they focus on Mr. Trump's claims that the 2020 election was stolen to protect their endorsement?" Rove wrote. "Or should they make their race about providing a check on President Biden and risk incurring Mr. Trump's wrath?"
The former president made headlines last month when he endorsed a primary opponent to Wyoming Representative Liz Cheney, one of the most outspoken Trump critics in the party. In response, Cheney told Trump: "Bring it."
But Congressman Anthony Gonzalez of Ohio made the decision not to run for reelection after Trump endorsed his primary opponent, former White House aide Max Miller.
"Settling scores is a high priority for the former president," Rove said.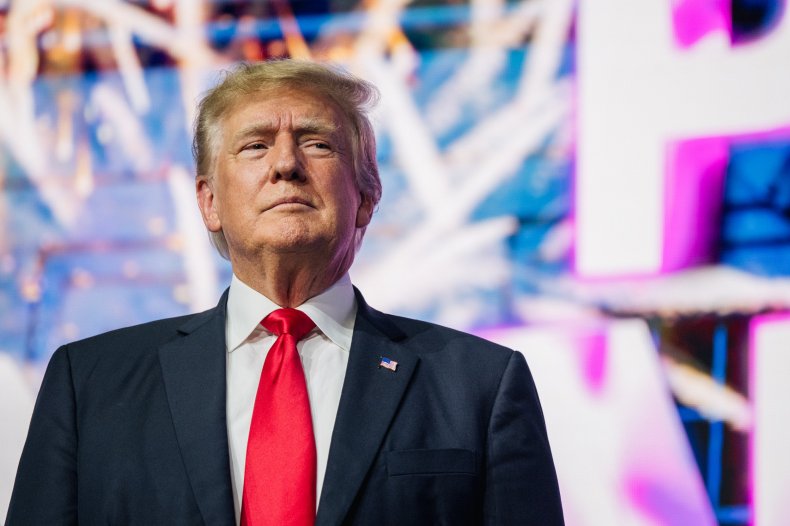 Democrats currently enjoy narrow control of the House of Representatives and Senate. But historically, the midterms don't bode well for the party in charge. The GOP already saw successes in 2021 races, and bookmakers currently rate Republicans as having better odds than Democrats of winning over Capitol Hill next year.
Newsweek reported that bookmakers say eight Trump-backed candidates for Congress and governor are viewed as likely to win their respective elections, including Georgia Senate candidate Herschel Walker and gubernatorial candidate David Perdue.
Perdue entered the governor's race earlier this month, launching an official challenge to Republican incumbent Brian Kemp. Kemp has been a target of Trump since upholding President Joe Biden's win in the Peach State and dismissing Trump's baseless fraud accusations.
But Rove questioned whether Trump's endorsement of people who back his false claims that the 2020 election was stolen was wise given that most public polling shows most Americans don't think that's the case.
"Mr. Trump could help some Democrats hang on in an otherwise devastating election cycle in 2022 by forcing their opponents to harangue voters about an unpopular topic," Rove wrote. "If the GOP can't learn to shake the Trump obsession with alleged election fraud, the former president could even hand Democrats the White House—again."
Newsweek reached out Trump's team for comment but didn't receive a response before publication.