Jared Kushner and Ivanka Trump's Sister-In-Law Karlie Kloss Says 'It's Been Hard' Seeing Couple in White House
Model and entrepreneur Karlie Kloss, who is married to Joshua Kushner, the younger brother of President Donald Trump's son-in-law Jared Kushner, recently admitted that "it's been hard" seeing Jared Kushner and his wife Ivanka Trump in the White House pushing political views that are different from her own.
Kloss and Joshua Kushner are fervent Democrats, while Jared Kushner left his position as a lifelong Democrat when he joined Donald Trump's 2016 presidential campaign and Ivanka Trump was a registered Democrat until her father began running for president. Kloss said she voted for Hillary Clinton in 2016 while her husband did not vote for Donald Trump.
"It's been hard," Kloss, 26, told Vogue in a story in its August issue. "But I choose to focus on the values that I share with my husband, and those are the same liberal values that I was raised with and that have guided me throughout my life."
Kloss and Joshua Kushner got together more than seven years ago, long before any indication that Donald Trump would win the presidency.
The couple had a small-scale surprise wedding in October 2018 in upstate New York and held a three-day wedding celebration in June 2019 in Wyoming. There have been conflicting reports on whether Jared Kushner and Ivanka Trump attended the celebration or merely stopped by the day before.
On Monday, Kloss tweeted the British Vogue cover of herself and commented, "to me this cover is the culmination of so many forces in my life," and, without elaborating further, thanked her "powerful mentors."
Kloss and Joshua Kushner participated in the March 2018 March For Our Lives gun control event in Washington, D.C., while President Trump has remained loyal to the National Rifle Association. In November 2018, she posted on Instagram: "96 Americans are killed by guns everyday. Bring your thoughts and prayers to the polls tomorrow #VOTE."
Joshua Kushner, 34, a businessman and investor, told Forbes in 2017 that "it is no secret that liberal values have guided my life and that I have supported political leaders that share similar values." He added, "It's important to be open-minded and learn from differing opinions."
While Kloss has kept her distance from her Republican relatives, Ivanka Trump has shown a greater desire to embrace Kloss.
"So, so happy for you and Josh!" Ivanka Trump commented on Kloss' Instagram post after announcing her engagement. "I feel blessed to have you as a sister (!!!) Karlie and look forward to the decades of happy memories we will create together as a family."
In March 2019, Ivanka Trump tweeted a video of herself watching Kloss host Project Runway.
"Amazing," the first daughter said, giving a thumbs up. "Project Runway. Karlie is host."
Kloss in her Vogue interview said that looking back at her late teens and early twenties, she was fearful of saying no to opportunities she did not want, but "the more I exercised the power of my voice, the more I earned respect from my peers" and for herself.
"Only now do I have the confidence to stand tall—all 6ft 2in of me," Kloss said, "And know the power of my voice."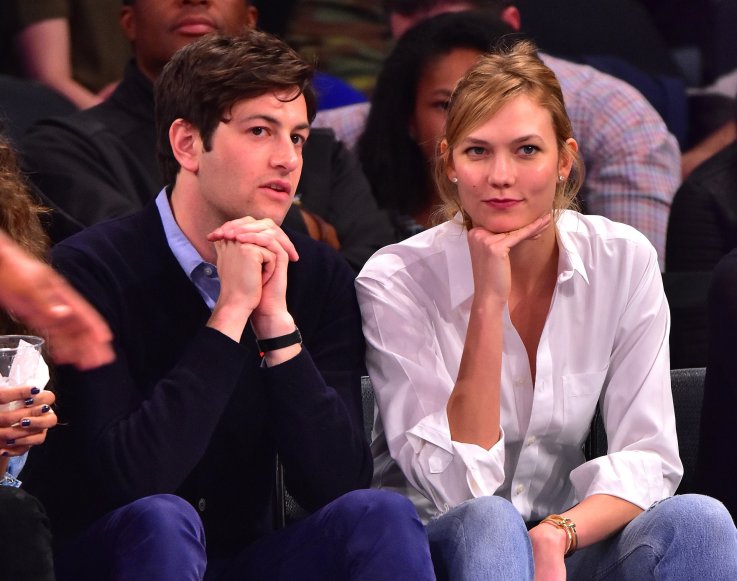 Jared Kushner and Ivanka Trump's Sister-In-Law Karlie Kloss Says 'It's Been Hard' Seeing Couple in White House | U.S.