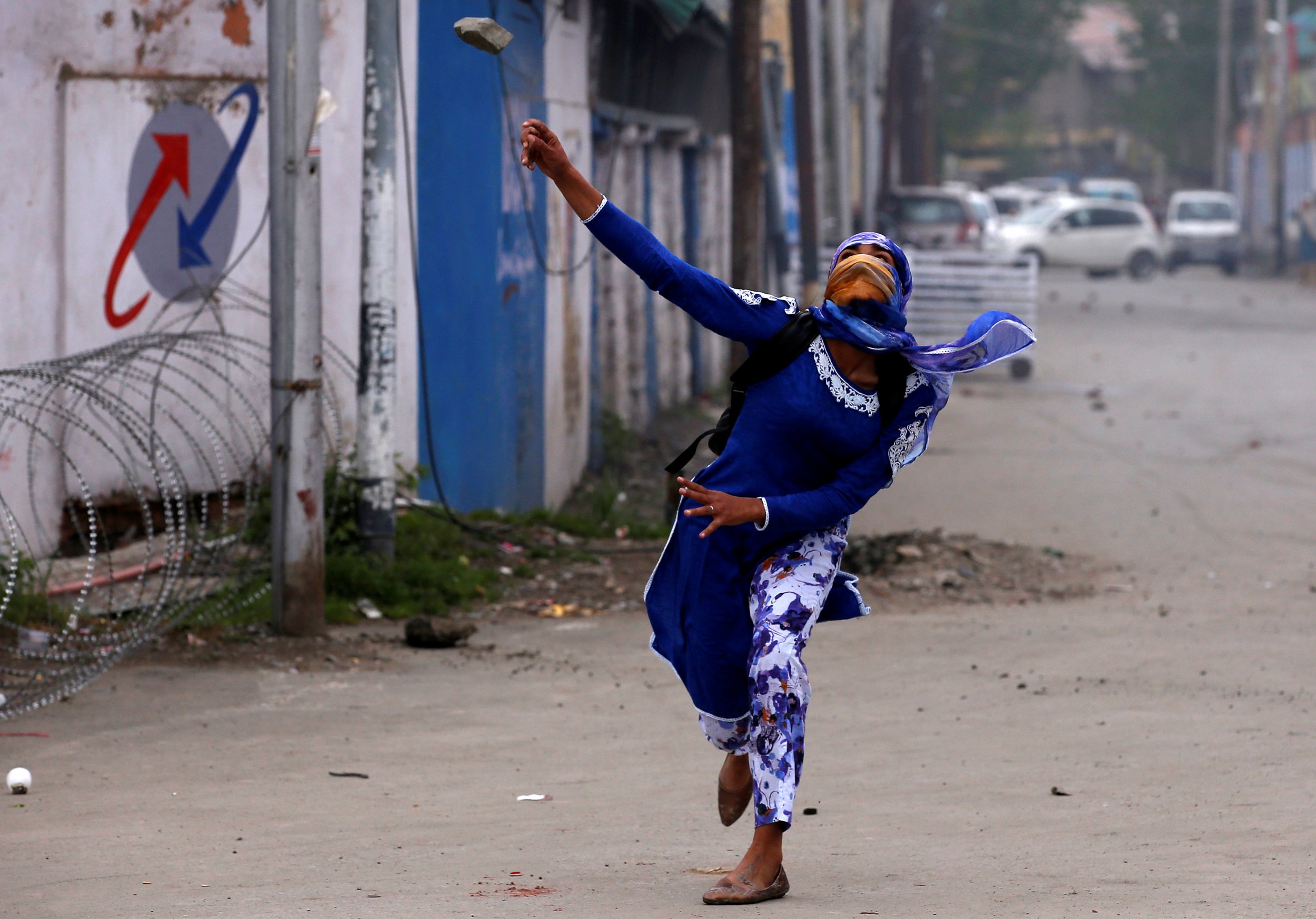 Authorities have banned 22 social media sites in the Indian-controlled state of Kashmir, including Facebook, Twitter and Whatsapp.
Officials claim the restriction is necessary for "public order" after a wave of protests in the last few weeks.
Protesters opposing Indian rule stormed polling stations during by-elections in Kashmir on April 9, and eight civilians died in clashes with security forces. Separatists had called for a boycott of the vote. Kashmir is India's most troubled state, and has been divided between India and Pakistan since the end of British rule in 1947. Both countries claim ownership of the state, while many people in India's portion want to become independent, or merge with Pakistan.
Videos allegedly showing abuses by the Indian army against civilians went viral, sparking further protests. One video showed a young man tied to the bonnet of an army Jeep, while another showed a teenage boy being beaten. On April 15, a student was apparently shot dead by Indian security forces.
Student protests broke out on April 17 in retaliation against the Indian security forces, and more than 50 students were injured in clashes with security forces.
The social media ban will last for a month. An order from Principal Secretary (Home) R K Goyal said: A public order read: "It's being felt that continued misuse of social networking sites and instant messaging services is likely to be detrimental to the interests of peace and tranquility in the state," the Times of India reported.
An anonymous official with Kashmir's state-owned telecom company, Bharat Sanchar Nigam Ltd told speaking to ABC News they are struggling to close down the sites included in the ban without freezing the across the Himalayan region.;
To help control the ban, 3G and 4G internet services have also been temporarily suspended, but a slower 2G service is still running. Other suspended sites include QQ, WeChat, Ozone, Tumblr, Google+, Baidu, Skype, Viber, Line, Snapchat, Pinterest, Telegram, Reddit, Snapfish, YouTube (Upload), Vine, Buzznet, Xanga, and Flickr.