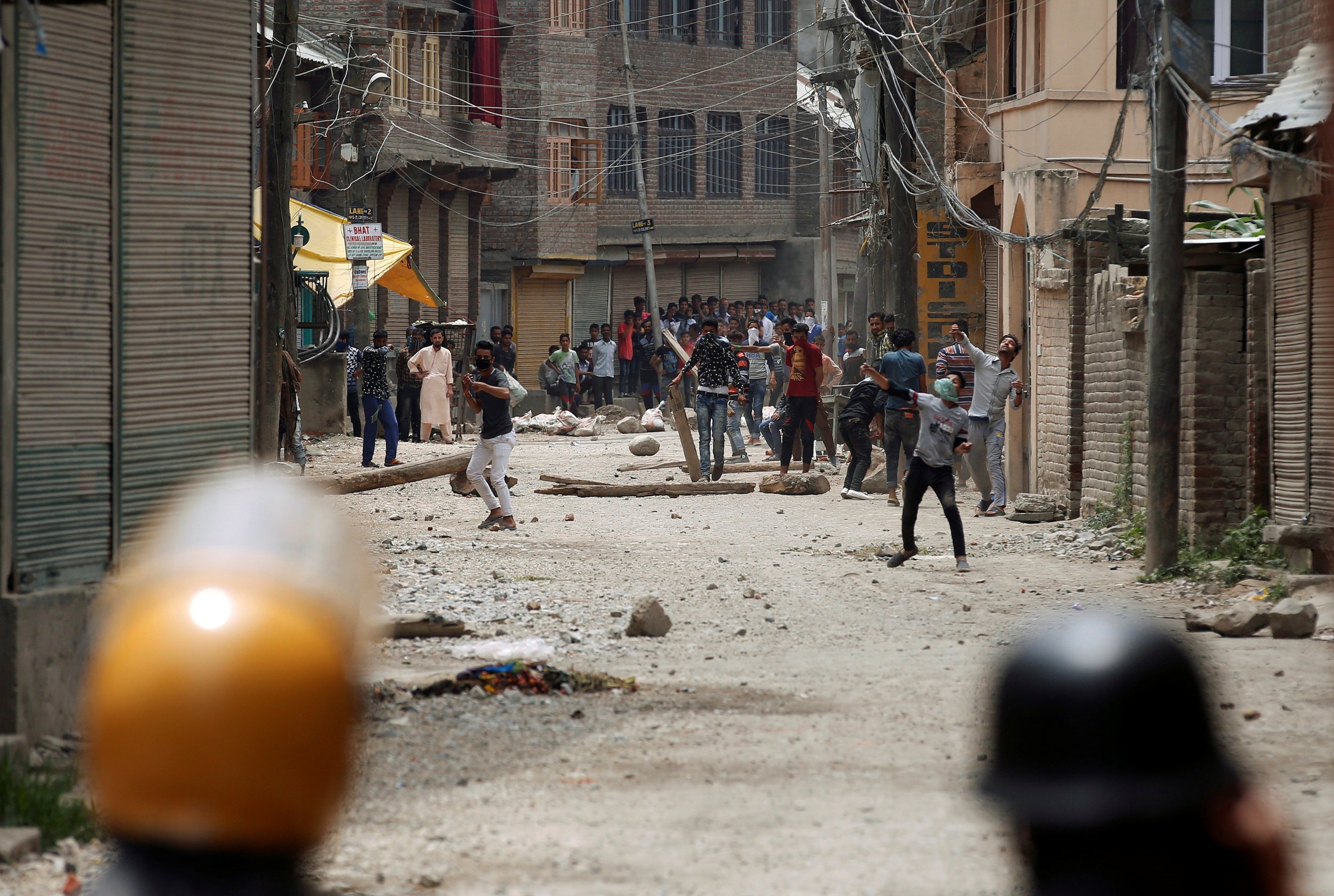 At least 20 people have died following violent protests in the disputed region of Kashmir. Demonstrations began on Saturday as crowds condemned the death of Burhan Wani, a 22-year-old commander within Kashmir's largest rebel group Hizbul Mujahideen.
Hizbul Mujahideen, an Islamist organization, is loyal to the Muslim country of Pakistan, which claims ownership over Kashmir. However, India also believes that it has authority over the region, which has led to 60 years of turmoil in the area with the weekend deaths the most recent clashes, the BBC reported.
Currently, each country administers a part of Kashmir, which is divided by a militarized Line of Control.
On Friday, it was Indian army officials who shot and killed Wani as he engaged in a firefight with them. Thousands attended his funeral on Saturday, mourning the loss of the young leader.
His supporters also attacked police stations and military sites, burning down several buildings. On Sunday, a crowd of people pushed a police officer's car into a river, drowning the man inside it.
In response officials suspended phone and internet services and imposed a curfew. Amid security fears, they also cancelled a Hindu pilgrimage in the region that annually attracts around 500,000 people each year.
But, as soldiers and riot police patrolled the streets on Monday, crowds gathered again in defiance of the curfew, the AP reported.