Will Trump Ban Russian Anti-Virus Software Giant Kaspersky Labs Over Alleged Kremlin Ties?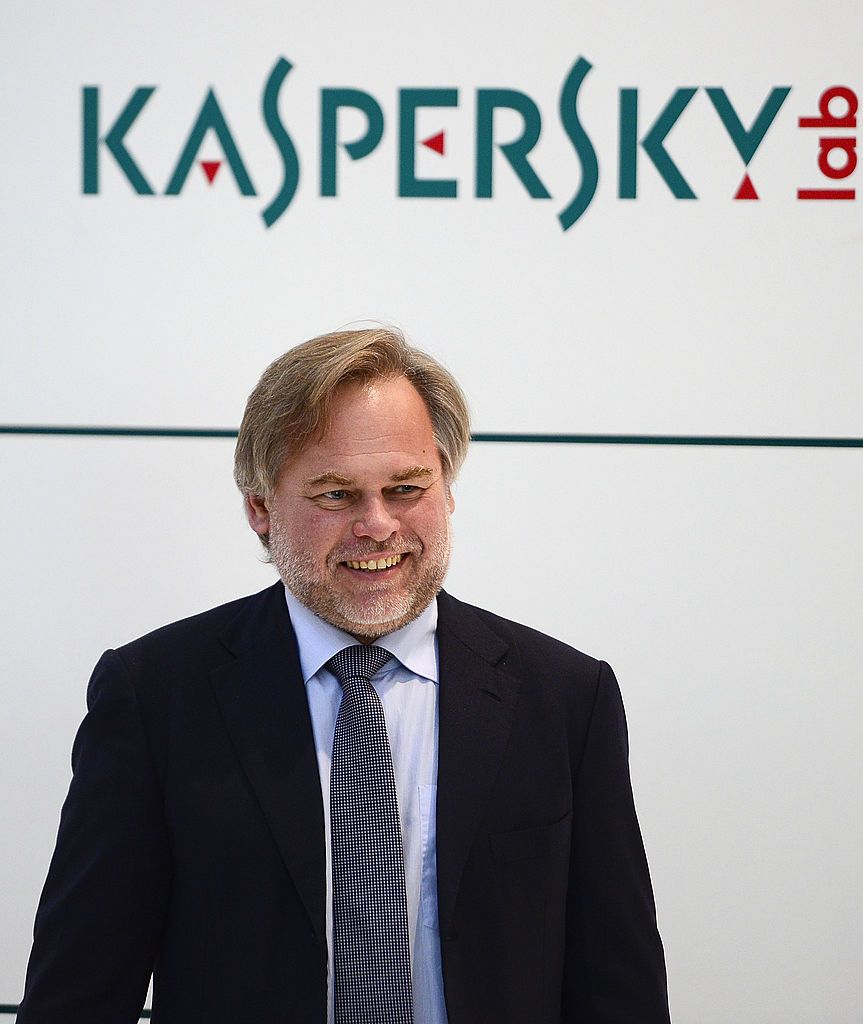 It is used by millions of American families, businesses and institutions to keep their computers free of malware and viruses, but is Kaspersky anti-virus software safe? The Trump administration seems to think not.
On Wednesday, the General Services Administration (GRA) removed the Moscow-based company, which has 400 million users worldwide, from a list of approved vendors used by U.S. government agencies to purchase technology equipment.
The action was taken "after review and careful consideration," a U.S. General Services Administration spokeswoman told Newsweek, adding the agency's priorities "are to ensure the integrity and security of U.S. government systems and networks."
Kaspersky was delisted as Trump administration officials mull a broader ban on the software, which would block all government agencies from purchasing it, officials told ABC. A bill recently approved by the Senate and House Armed Services Committees would bar U.S. military personnel from owning or using Kaspersky software.
So what is the controversy about?
The company's founder and current chief is Eugene Kaspersky, who as a youth studied at a KGB cryptography institute and served in the Soviet military. For months, suspicion has mounted that the company may be too closely tied to Russian intelligence agencies accused of being behind a series of cyber attacks in the U.S.
At a meeting of the Senate Intelligence Committee in May, Senator Marc Rubio asked six U.S. intelligence chiefs whether they would use the software on their computer. "No," came the emphatic reply from each.
"This isn't new, there has been discussion of this over the past several months," said Mark Testoni, CEO of NS2, a company that partners with national security organizations to track the digital trail of hackers and terrorists.
"If you understand the division at a political level between Russia and the U.S. right now, there is a presumption that many Russian businesses are close to the government," he told Newsweek.
Kaspersky Lab has emphatically denied allegations that it is tied to Russian intelligence.
"By all appearances, Kaspersky Lab happened to be dragged into a geopolitical fight where each side is trying to use the company as a pawn in its game," RIA news agency quoted the company's press service as saying Wednesday.
Eugene Kaspersky has more than once proposed meeting U.S. government officials and has offered to testify to the U.S. Congress "to respond to all questions from the U.S. government that may arise", it was quoted as saying.
In a statement, the company hit back at a Bloomberg report, which claimed that emails from company Founder Eugene Kaspersky to staff showed closer collaboration with Russian intelligence agency the FSB than had previously been disclosed.
"In the internal communications referenced within the recent article, the facts are once again either being misinterpreted or manipulated to fit the agenda of certain individuals desperately wanting there to be inappropriate ties between the company, its CEO and the Russian government, but no matter what communication they claim to have, the facts clearly remain there is no evidence because no such inappropriate ties exist," said Kaspersky Lab in a statement.
The Kremlin has entered the controversy, calling the de-listing a "politicized decision."
"This is an absolutely commercial company which provides commercial services which are not only competitive but are super-competitive globally," Kremlin spokesman Dmitry Peskov told a conference call with reporters, as quoted by Reuters.
But should ordinary computer users be concerned about their home PCs and laptops, amid the geopolitical controversy?
Testoni said that for the time being, members of the public who use the software need not be.
"If you look at the cyber landscape, there is a question over what capabilities a product might or might not have. Can it place malware or other things into operating systems, right?" he said.
"Secondarily, what's the likelihood of an individual or group being a target? If you are talking about targetting at an individual level, I don't believe that is being said yet. The government may ban its use in the federal space but that does not mean it feels it's a threat at an individual level," he said.