Kate Beckinsale Posts Comedic Response To Comments On Rumored Fling With Pete Davidson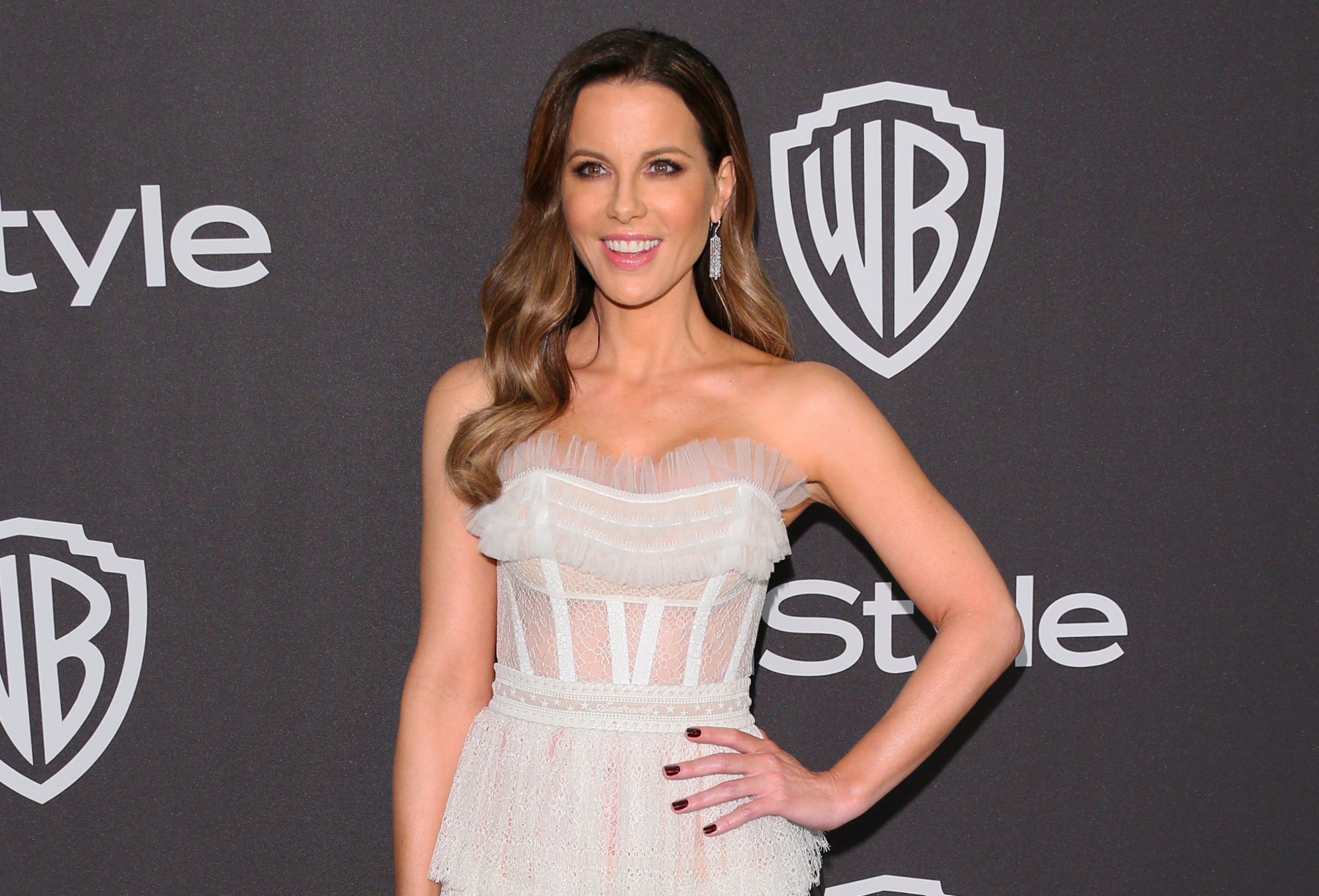 Actor Kate Beckinsale was rumored to be getting close to Saturday Night Live comedian Pete Davidson, but she's not giving fans any hint on the truth behind the stories. When a fan commented about Davidson on Beckinsale's Instagram post, she responded in a comedic, sarcastic light.
Beckinsale posted an old photo of her mother, actor Judy Loe, on Instagram Wednesday when fans began to make comments about Beckinsale's alleged spark with Davidson.
"Dear heavens, Kate. Not Pete Davidson," a commenter wrote, as reported by Us Weekly on Wednesday. She responded. "No that's my mother. Easy mistake," wrote Beckinsale on the photo of her young mother in hot pants, with an owl on her shoulder.
Rumors from unconfirmed sources state Davidson and Beckinsale were nearly inseparable at a Golden Globes after party. The comedian recently shocked and scared the internet with a seemingly suicidal post on Instagram, which was deleted when the star deleted his entire account. He did appear briefly on Saturday Night Live the night the concerning message was posted. Davidson has long been vocal about his struggles with mental and physical health.
Davidson has been largely in the public eye in the last year because of his relationship with pop star Ariana Grande. The pair were engaged just weeks after they began dating in May 2018 and broke up in October. Both of the stars have spoken generously of the other, though they don't appear to be speaking. Grande posted in concern when Davidson's alarming message was shared, and noted she was "downstairs" waiting for him if he needed anything. He, however, was said to have blocked her on social media and his phone.
Beckinsale is 45. Davidson is 25. This wouldn't be the first time Beckinsale dated someone much younger than her. In 2017, she was rumored to be dating Matt Rife, a 21-year-old comedian, when photos surfaced of the pair kissing, according to E! News. Rife even posted on Instagram implying a relationship with someone older. The photo showed the front of a senior citizen home and was captioned about old age.
"Age is just a number. Find someone you love, and take their breath away...even if that means putting a kink in their oxygen tank cord. #LifeAlertTypeOfLove," the caption read. The photo and caption were quickly deleted.
Davidson has not responded to the rumors. He appears to still be off social media sites.