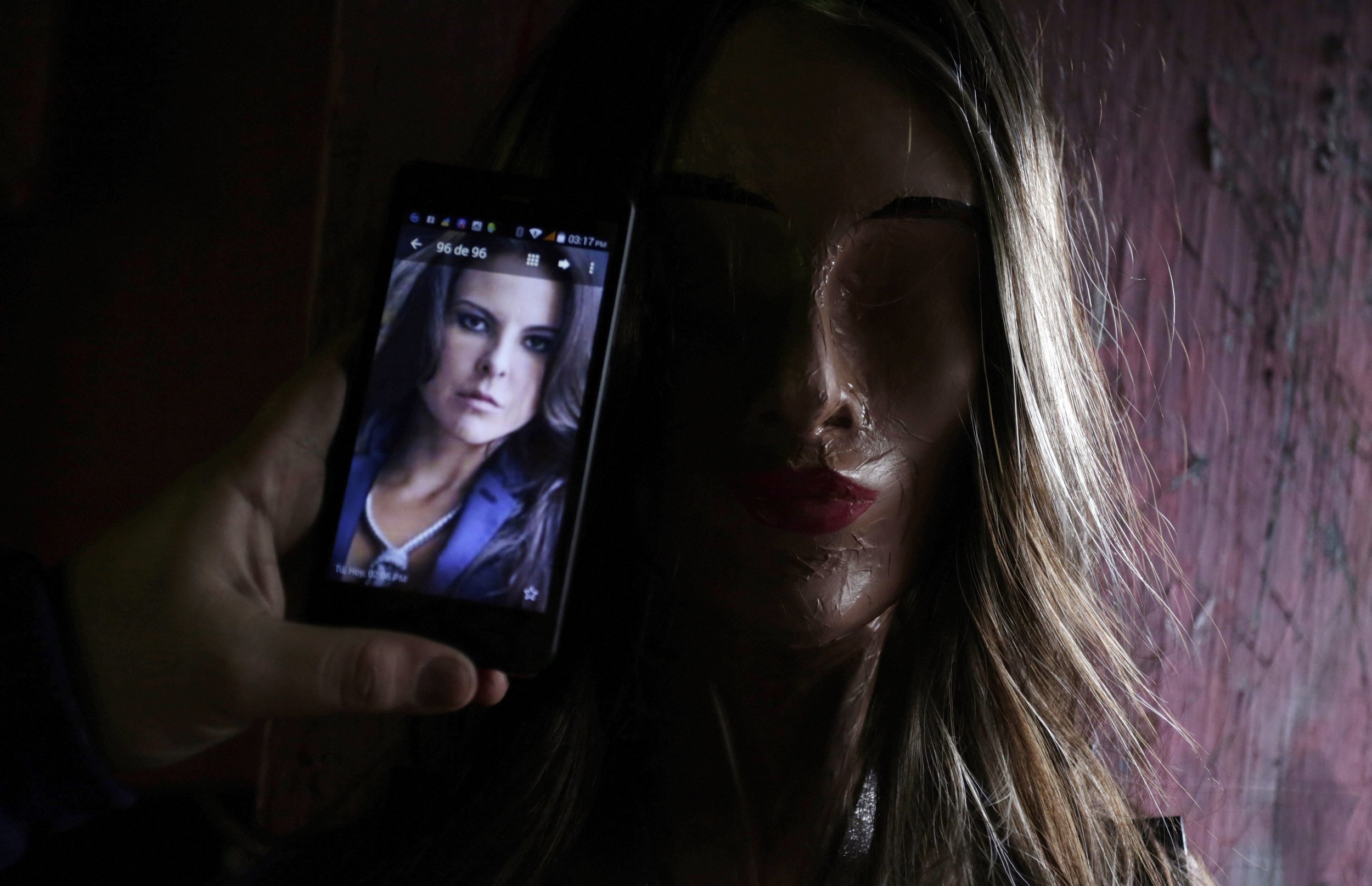 Mexican actress Kate del Castillo, who helped Hollywood star Sean Penn conduct an interview with drug lord Joaquin "El Chapo" Guzman, has been called to give testimony about the kingpin, an official said on Monday.
Del Castillo will be questioned by authorities next week, according to the official at the attorney general's office.
The longtime head of the Sinaloa cartel, Guzman was caught on Jan. 8 in the northwestern city of Los Mochis, Sinaloa, six months after his brazen escape from prison through a mile-long tunnel.
Rolling Stone magazine published an article the following day by Penn, based on a secret meeting with Guzman while the Mexican was on the run.
Last week, a government spokesman said Mexico is not directly investigating del Castillo or fellow actor Penn for meeting with Guzman, but it would look into the circumstances of their meeting.
Del Castillo's publicist did not immediately respond to a request for comment.
Details of flirtatious phone messaging chats between Guzman and del Castillo have gripped Mexico, and an official said last week the druglord's "obsession" with her led him to lower his guard and be caught.
Last week, del Castillo took to Twitter to thank her supporters and wrote: "Not surprisingly many have chosen to make up items they think will make good stories and that aren't truthful." She pledged to give her story in due course.
Attorney General Arely Gomez has said that the meeting between Penn and Guzman, which del Castillo also attended, was "essential" to finding Guzman.
Penn last week rejected the notion that his meeting with Guzman was crucial to his capture.