Kate Hudson Stars in New Zack Snyder Film Featuring the Debut of The 2022 Infiniti QX60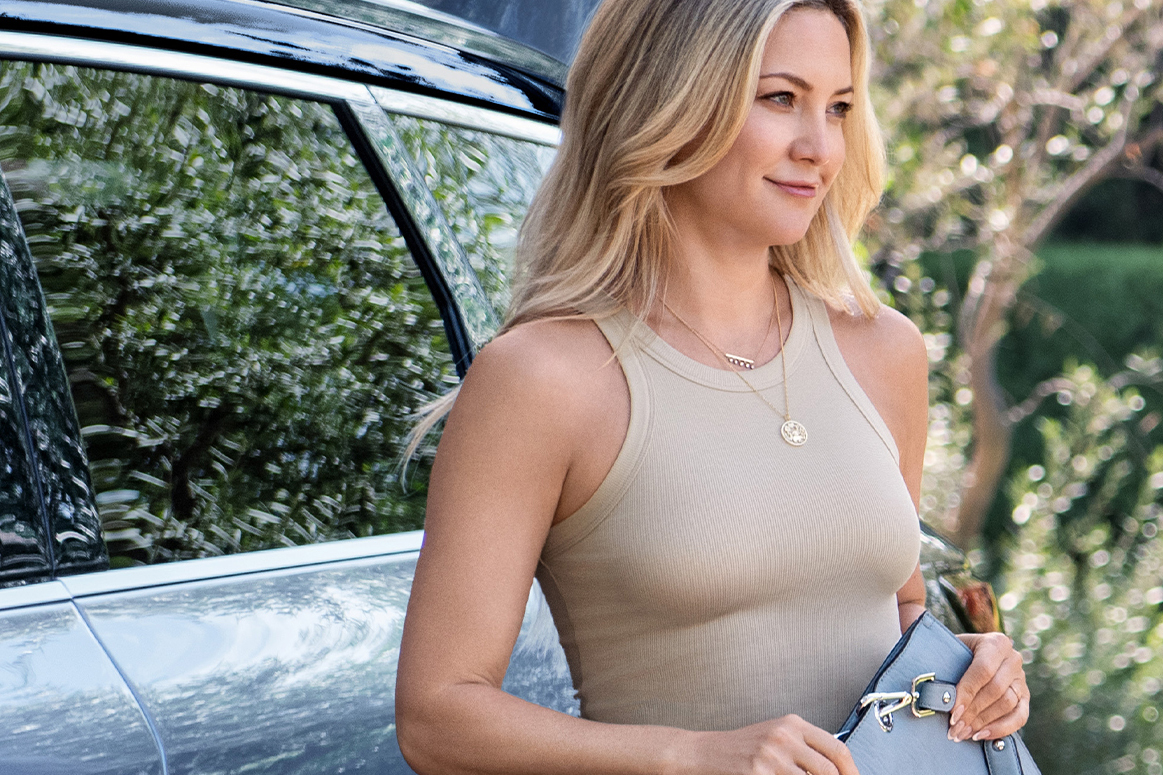 Golden Globe-winner and Academy Award-nominated actress Kate Hudson will star in a new short film by "Justice League" director Zack Snyder. The new picture will serve as the debut vehicle for the redesigned 2022 Infiniti QX60.
The choice of Hudson to star in the new film was an easy one for Infiniti as the company says that she embodies their the QX60 customer. "Approaching this project, we wanted to celebrate the many roles our target customers play from the boardroom to school drop-off," said Infiniti Global Brand and Marketing General Manager Phil York. "Few people conquer as many roles with the heart and grace of Kate Hudson. She has a real, approachable style that invites people into her world."
Signing Synder onto the project as director was also not a difficult decision. "This was a very ambitious project with a lot of complexities and constraints," said York. "This is also a much bigger project than a standard 30-second ad. Making a 10-minute branded short-film, with a car that cannot be driven on public roads, in a very tight timescale, required a highly skilled director. Zack's experience with special effects, his expertise bringing complicated stories to life and ability to create visually stunning film, drew us to him as a director and we could not be happier with the end result."
The short, which is set in Los Angeles, is part of a larger marketing campaign surrounding the launch of the new QX60 that will feature a Conquer Life in Style theme. It will be available to watch on YouTube and Infiniti.com following the debut on June 23 at 1 p.m. ET.
The Infiniti QX60 is the automaker's top-selling model. Sales of the midsize SUV, which debuted as new as a 2013 model, have slacked as it ages, down 26.7 percent year-to-year in 2018, 45.5 percent in 2019, and 47 percent in 2020. So far, 2021 has not been any kinder. First quarter sales of the model were down 63.4 percent calendar year-to-date as the company struggled to regain sales momentum coming out of the pandemic while also feeling the impact of the global semiconductor chip shortage.
Infiniti previewed the remake of the vehicle in 2019 for select members of the press giving them a peek at what to expect from the next-generation model. Since then, design plans have changed, as showcased in a teaser image the premium arm of Nissan released last week where the infotainment screen appeared smaller than previously expected.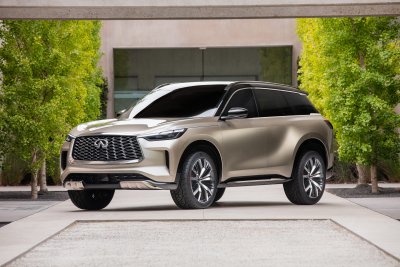 The premium automaker confirmed much of the vehicle's exterior styling with the introduction of the Infiniti QX60 Monograph concept vehicle last year.
The 2022 Infiniti QX60 is expected to go on sale this autumn. Pricing has not yet been announced.