Married at First Sight expert Pastor Cal did not hold back when he appeared on Unfiltered with Jamie Otis. New husband Luke Cuccurullo majorly dissed Kate Sisk in a way that Pastor Call seemingly found unacceptable, calling it "disappointing" to watch.
Most MaFS fans will recall that Luke told Kate he felt "repulsed" and "dead inside" when he kissed her. He also admitted he wasn't attracted to her on their honeymoon.
"I mean, come on! Anybody watching this can see how this is just asinine," Pastor Cal said on Tuesday's Unfiltered aftershow. This is the most ridiculous thing I've ever seen. To respond by saying, 'I am repulsed,' and, 'I feel dead inside,' that is just a boneheaded statement to make." He continued: "I mean, why would you do that?!"
When asked if they could still move forward, Pastor Cal said it was possible but it would take a lot of work. "I believe in marriage. I believe in the ability to rebound," he said. "That's my internal belief about relationships, but I also am a realist. If they are going to get by this, he has an incredible amount of work to do to repair."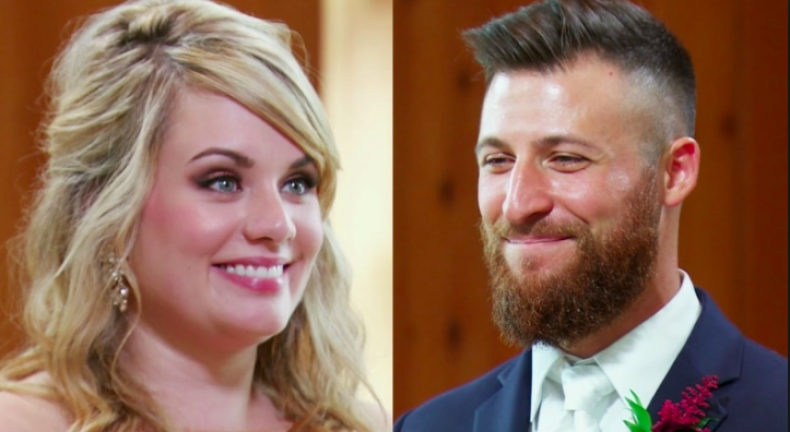 Most of the effort would have to come from Luke. "He has a lot of work to do to reverse and repair—if he can do that. And then it's on [Kate] as to whether or not she'll accept that and be okay with that," the pastor admitted.
Even though things aren't going well now, Kate revealed she was willing to try to save her marriage. She said that Luke cried when he told her he wasn't attracted to her, but Pastor Cal wondered if that was Luke being manipulative.
"What irks me is that [Luke] told you that and then because he was emotional about it, you didn't have time to process and absorb how that affected you because you were concerned about him crying," Pastor Cal said.
No matter what happens, Pastor Cal was happy with how Kate handled the situation. "You did an incredible job! I want to tell you that. You did an incredible job of just allowing that to not break you," he told her. "I give you so much applause and kudos for just taking that in and processing it and saying, 'You know what? Let's give it time.'"