Are 'Married at First Sight' Stars Luke and Kate Still Together After Secret is Revealed? Spoilers
Married at First Sight stars Luke and Kate have arguably had one of the roughest marriages during Season 8. Most of the time it was Luke disappointing Kate, who was trying everything she could to make the marriage work, but Tuesday night revealed it was Kate who betrayed Luke. For weeks, Kate and Luke said that they didn't consummate their marriage. Kate later revealed to Dr. Pepper Schwartz that they were intimate five or six times, but Luke shut down and became guarded after they had sex and asked her not to tell the experts about their personal life.
Kate didn't say anything until the week before decision day. "Luke and I have been having sex since the honeymoon and it's awkward. Luke just gets very serious after sex and quiet and doesn't want to be around me," she says in a confessional to Lifetime. "Usually he'll go into the other room and not talk to me for two hours."
After they "kissed" on their honeymoon, Luke told Kate he felt "repulsed" and "dead inside." Considering we now know they did more than kiss, there's more context to his statements.
"I didn't realize that it was a much bigger deal for him," Kate told Dr. Pepper. "I just thought it's our honeymoon, we're married, I like you so far… and I just asked and we did, but then it turned out he didn't want to. He just seemed really unhappy about it and then I just felt terrible. I feel like that really affected our sexual relationship since then."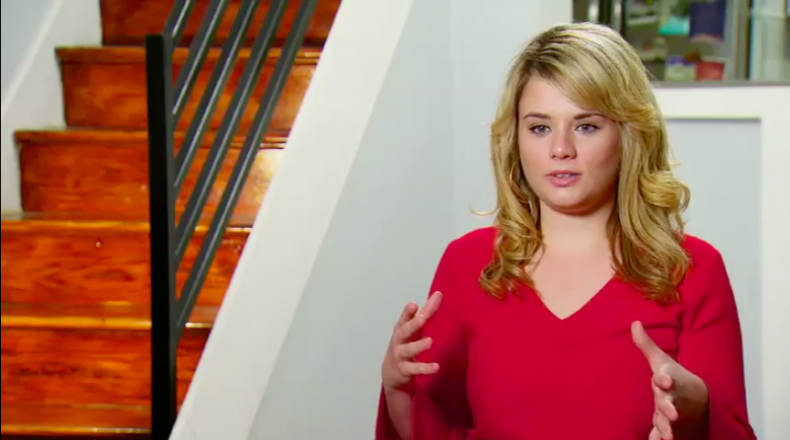 They have a discussion each time they talk about potentially becoming intimate, but Luke has the same reaction each time it's over. "Luke asked me not to tell anyone about our sex life but Luke and I have had sex five or six times and I just got to the point there where I couldn't keep it a secret any longer," Kate said. "It's really difficult to not feel desired but also have Luke try to initiate sex. There's a difference between wanting to want to have sex with your wife, and wanting to have sex with your wife. I really just think he wants to want to."
Dr. Pepper suggests that Kate confess to Luke, and she does on the way home from the mini-moon, as shown in the teaser at the end of the clip for next week's episode. Luke was not happy.
"How could I try you? Cause you were like, 'Oh I swear to God'… and it's not changing!" he says. The teaser for next week's episode ends with Kate crying.
It's unlikely that Luke and Kate are still together. It's currently impossible to tell via social media since both their pages are private, but in a photo from the reunion special, Luke and Kate were not standing next to each other.
Don't miss the next episode of MAFS Tuesday at 9 p.m. ET on Lifetime.
This story has been updated to clarify that Kate told Luke about her secret in the teaser for next week's episode, not during the episode where she told Dr. Pepper about her sex life with Luke.