Kate Mara Was 'Shocked and Devastated' Over Kevin Spacey Allegations
Kate Mara may not have been on House of Cards for very long, but her character remains one of the most memorable. Mara worked closely with the show's original star, Kevin Spacey, after her character Zoe Barnes fell into an affair with Spacey's Frank Underwood. Mara exited the show at the start of Season 2 in 2014, when her character died.
Now, four years later, Spacey is the one leaving the series—but not because of a creative decision from the writers. Netflix severed all ties with its former star in November, after Rent actor Anthony Rapp accused Spacey of predatory sexual behavior when Rapp was 14 and Spacey was 26. In an interview with the New York Times published Friday, Mara opened up about the allegations against her former co-star, saying "that whole thing to me to this day is very shocking and devastating all around."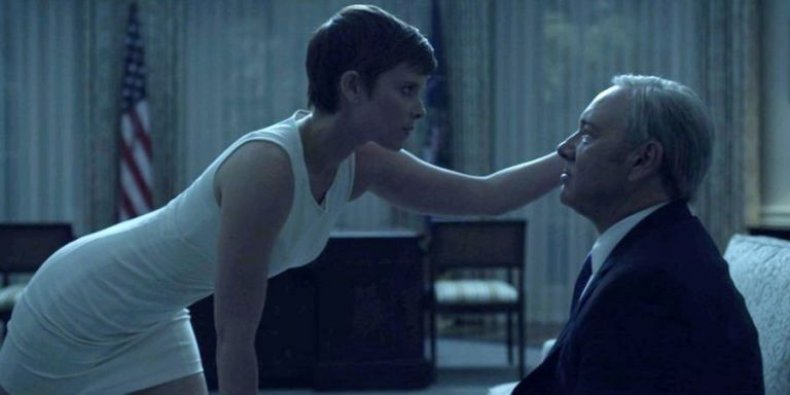 Following Rapp's initial allegation, multiple former and current House of Cards employees came forward claiming Spacey created a "toxic" work environment on the set. Then in January, a former set security guard claimed Spacey mistreated the majority African-American security team by using racial slurs, refusing to shake the guards' hands, ignoring their greetings and acting outwardly suspicious toward them.
The decision to cut ties with Spacey cost Netflix $39 million dollars, the streaming service said in January. In addition to delaying production on House of Cards, an upcoming Netflix film starring Spacey, Gore, was axed.
Mara did not have any problems with Spacey on set, saying, "I had a really amazing experience on that show for the 13 episodes I was on it."
Netflix announced in December that Robin Wright would take over as the lead for House of Cards' sixth and final season, and suspended production for three months while the story was reworked for Wright's character, Claire Underwood. Mara chose her words carefully when it came to Spacey, but the 35-year-old actress was quick to express her excitement at Wright's promotion. "Oh my God, I will tell you that from Day 1, I've been waiting for Robin to take over! There's nobody like her."