Kate Middleton Put Black Lives Matter Photos in Exhibit That Inspired Queen Elizabeth II
Kate Middleton included two Black Lives Matter photos in an exhibition that Queen Elizabeth II said "inspired" her.
The Duchess of Cambridge has shortlisted 100 images that tell the story of life in the shadow of the pandemic for ordinary Britons for her Hold Still digital exhibition.
Among the collection, for London's National Portrait Gallery, are images of healthcare workers, the vulnerable and everyday citizens living through tragedy and hardship.
One showed a Black Lives Matter protester campaigning for justice in the aftermath of George Floyd's death.
Another was titled "I Can't Breathe," the words said by Floyd as he died, and showed an adult's hand over a child's mouth.
The royal family have not officially commented on the death in Minneapolis in May, which autopsies said was caused by asphyxiation as Floyd was knelt on by police officers.
However, Kate's sister-in-law Meghan Markle made global headlines with an impassioned speech backing BLM in June in which she said: "The only wrong thing to say is to say nothing."
In a statement signed simply "Elizabeth R," the queen said: "It was with great pleasure that I had the opportunity to look through a number of the portraits that made the final 100 images for the Hold Still photography project.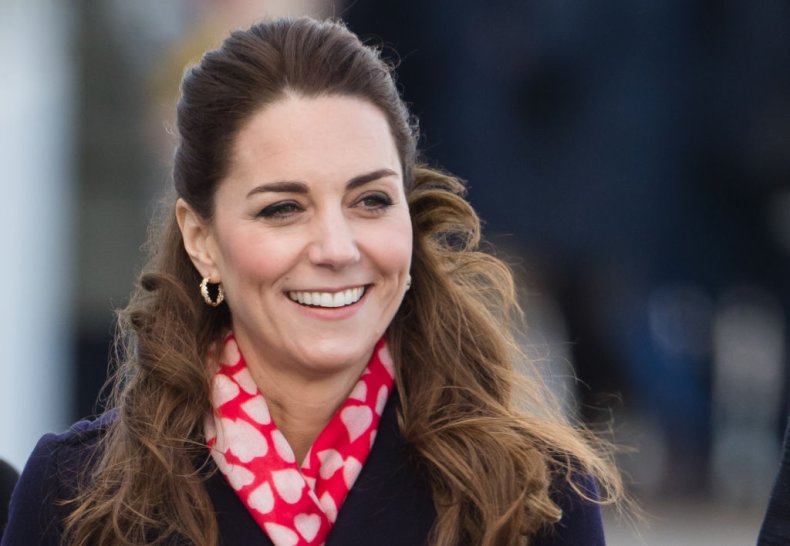 "The Duchess of Cambridge and I were inspired to see how the photographs have captured the resilience of the British people at such a challenging time, whether that is through celebrating frontline workers, recognizing community spirit or showing the efforts of individuals supporting those in need.
"The Duchess of Cambridge and I send our best wishes and congratulations to all those who submitted a portrait to the project."
A selection of the images were shown by Kate to the queen, though it is not clear whether the two BLM-inspired images were among them.
Akuac was submitted by Anastasia Orlando from a London protest against police brutality.
Orlando said: "This is Akuac. I met her at Black Lives Matter protest at the U.S. Embassy in London and asked to take her picture, so she took off her mask and stood for me.
"We've been friends since and I hope we will be for many years to come. Her strength and spirit is beautiful and unique.
"For me, the image reminds us that all of ours are. Every single one. George Floyd. Breonna Taylor.
"The countless others that we know of and that we don't. I hope that the new normal after COVID-19 is kindness, equality, compassion, love."
"I Can't Breathe" was submitted by Edinburgh-based freelance photographer Papajgun (Jamal Yussuff-Adelakun).
He said: "My daughter and I have bonded and created previously when it comes to photography, but never before have we both used the medium of photography to talk about racial injustice or racism. For me, this was a new way to have that conversation with her."