Kate Middleton's Favorite Designer Has Hands-Off Relationship With Duchess
Kate Middleton's new favorite fashion designer has revealed she has a hands-off relationship with her most famous client, explaining that she doesn't know when the royal will be wearing one of her designs.
Alessandra Rich, the creator behind some of the Duchess of Cambridge's most notable outfits of the past year—including an array of polka-dot designs worn to the Royal Ascot horse races and Wimbledon—recently called Middleton a "style icon." She also praised the confidence the duchess shows since entering her 40s, in an interview with Britain's The Daily Telegraph.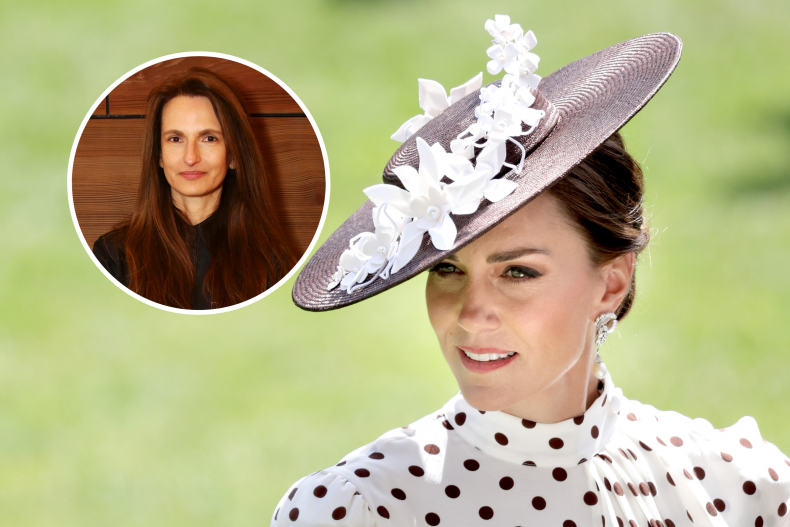 Rich's comments come as Middleton was recently named best dressed woman of the year by society magazine Tatler.
Describing "what does a modern duchess look like," in relation to Middleton's current style, the magazine said: "Everything should be perfectly tailored, embracing current catwalk trends through a lens of appropriate dress length and classic silhouettes. Oh, and plenty of Alessandra Rich."
Plenty of Alessandra Rich is exactly what Middleton has in her capacious wardrobes at Kensington Palace. So far in 2022, the royal has worn five pieces from the designer's collections, in addition to at least four others worn in previous years.
Given the frequency with which Middleton has worn the designer—twice over her three-day Wimbledon appearances this summer—it may come as a surprise to royal watchers that the duchess and Rich do not collaborate on which events pieces will be worn to.
"It was a huge surprise for me," the designer told the Telegraph, speaking of her popularity with the future queen.
"We only know she's wearing one of the dresses when we see her in it—we're never told anything in advance. We don't ask and they don't say," the designer said.
Asked if she felt there was any downside to being so closely associated with Middleton's more conservative style of dressing, Rich said: "I am super grateful. The buyers know the collection is bigger, so it is fine that the public mostly knows the more conservative pieces.
"The Duchess of Cambridge," she went on, "is such a style icon, I can't ever say I'm not thrilled she likes my clothes."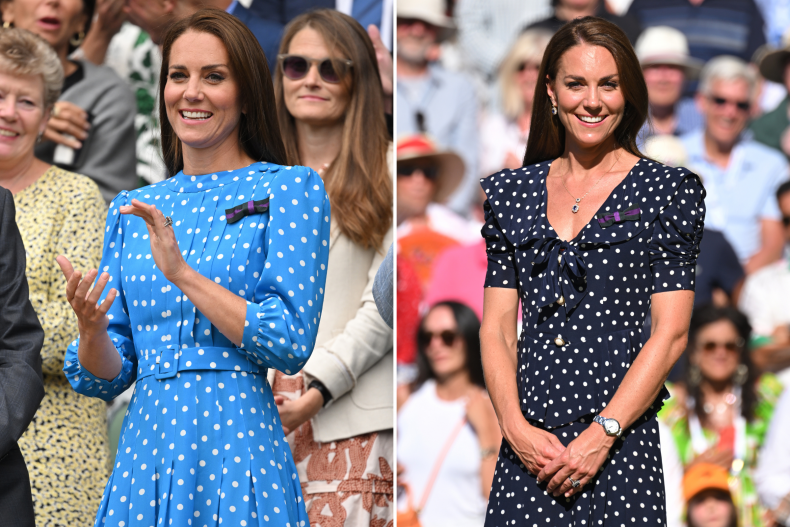 Italian-born Rich founded her business in London in 2010 after working for her husband's art gallery for a number of years.
The label's aesthetic prides itself on not following trends but drawing influence from fashion history to create flattering and timeless pieces that can be worn repeatedly without looking dated.
This approach should be an appealing factor for Middleton, who is noted for re-wearing items from her wardrobes sometimes more than a decade apart.
The benefit of not bending to the aesthetic whim of trends means also that Rich designs are worn by women of all ages, with a large number of famous fans in their 40s, such as the Duchess of Cambridge, Kate Hudson and Beyoncé.
"I think Kate at 40 seems so much more confident than Kate at 20," the designer said about her royal client.
"I love my age, I love having clients who aren't super young, because you know yourself better, you know what you want. This is true for everyone, so it must be true for the duchess," Rich said. "I am just happy that what she wants at this stage of her life is my clothes.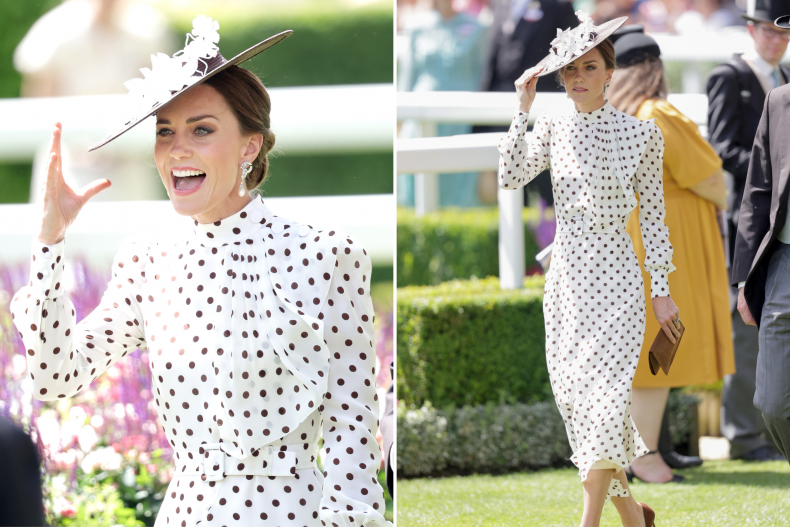 Though Middleton's large collection of Rich pieces is well known, the designer said that she does have a favorite—the pale polka-dot ensemble worn to Royal Ascot this year when the duchess and Prince William led the carriage procession for the first time.
"She looked so beautiful," Rich said.
"It was in crepe de chine, with an asymmetrical hem—she was like light in it, she looked amazing," she continued. "It was the perfect choice for this incredible event. We don't have things like Ascot in Italy, so it's wonderful for me to see women like the duchess dressing up for it here."
Middleton's wardrobe has seen its demand increase this year, with the duchess undertaking more engagements than in previous years because of the queen's Platinum Jubilee in June.
As the 96-year-old monarch reduces her number of public appearances, it will be left to Middleton, along with husband William, Prince Charles and Camilla, Duchess of Cornwall to be seen out and about more and more.
Newsweek reached out to Kensington Palace and Rich's representatives for comment.