Kate Middleton 'Life's Work' Needs to Get 'Political'
Kate Middleton's newly released early years awareness campaign, "Shaping Us," addresses a key area in the development of a happier, healthier society, but needs to go beyond simply raising awareness to addressing how to make change, even if it means straying into political territory, a new episode of Newsweek's The Royal Report podcast has discussed.
Britain's new Princess of Wales launched her campaign last month, which contributes to her years' long work in early years development, which she defines as concerning children from pregnancy to the age of five.
In an open letter accompanying the campaign, Kate reflected that: "As a society, we currently spend much more of our time and energy on later life. I am absolutely determined that this long-term campaign is going to change that. It will start by highlighting how we develop during early childhood and why these years matter so much in terms of shaping who we become."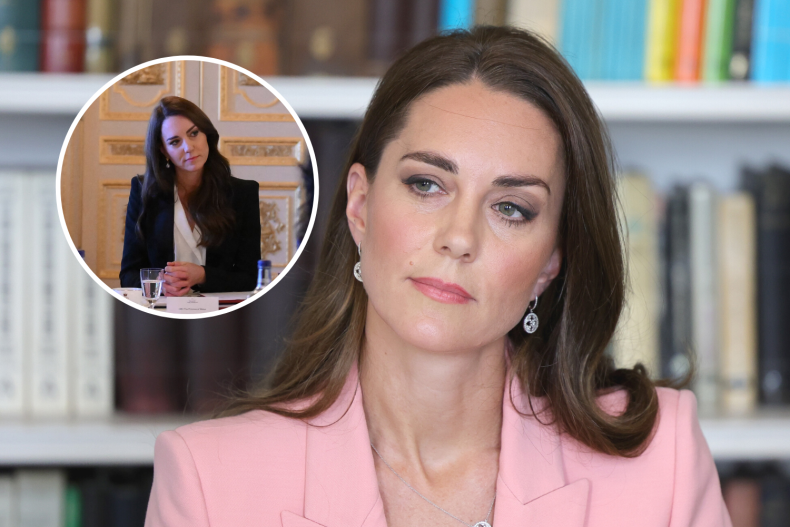 This statement, though of positive intent, could benefit from taking a slightly bolder position, according to Newsweek's chief royal correspondent, Jack Royston, on The Royal Report, addressing directly the importance of government funding for early years development, even if this opens the royal up to criticism for being political.
"Kate is surely the most straightforwardly uncontroversial of any royal family member," Royston told listeners.
"Charles and Camilla will always have Princess Diana's memory looming over them. Prince William has been accused of racism, which no doubt he would deny. Harry and Meghan provoke strong feelings in both directions, and the less said about Prince Andrew the better. But, is it maybe time for Kate to possibly just start taking a few measured risks?"
In Britain, an early years programme called Sure Start is in place which provides grants and centers which offer healthcare, education, and mental health support to parents and babies, but which has seen funding dramatically cut by the government in recent years along with the majority of funding for the public sector.
Sure Start's existence, Royston poses, is evidence that early years development is something that is already recognized as being important.
But where Kate's "Shaping Us" campaign, which is essentially an awareness drive, could really make an active difference is in addressing the state funding deficit in the support that is currently being offered.
However, as a member of the royal family though, actively commenting on government funding would most likely be seen as straying into politics at best, and criticizing the government at worst.
"I was kind of just sort of wondering, asking myself, ok, Kate's picked a good area where, you know, something does need to be done. So, what can she actually do?" Royston asked.
"I thought about it and in the end I just kind of thought: 'You know what, maybe she does actually just need to get political.'"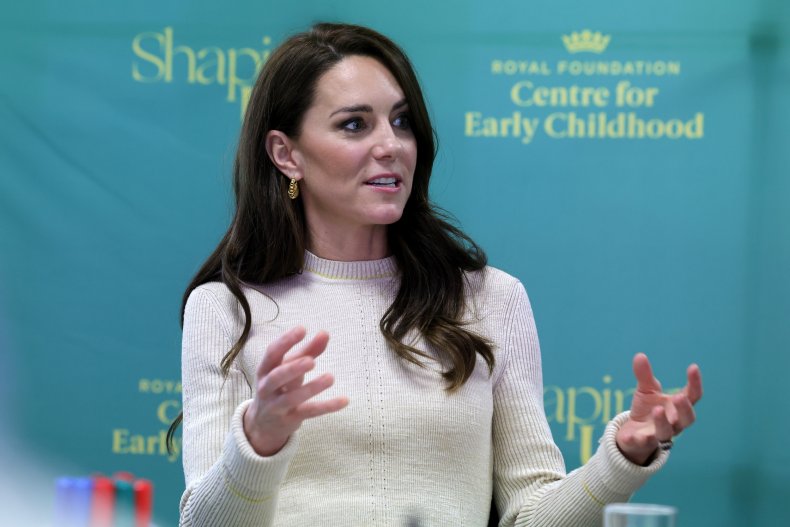 "We always say she shouldn't," he continued. "We always says royals shouldn't be political, where Harry and Meghan have done it and been criticised for it. Other royals have tried to do it, they've been criticised in the past. And maybe she would be criticised but maybe, just maybe, if this is—as Kensington Palace leads us to believe—truly her life's work where she wants to make a difference, maybe she just needs to do it and take the criticism."
The princess has committed herself to working on her early years campaign in the long-term, having been studying the subject for a decade and founding The Royal Foundation Centre for Early Childhood in 2021.
James Crawford-Smith is Newsweek's royal reporter based in London. You can find him on Twitter at @jrcrawfordsmith and read his stories on Newsweek's The Royals Facebook page.
Do you have a question about King Charles III, William and Kate, Meghan and Harry, or their family that you would like our experienced royal correspondents to answer? Email royals@newsweek.com. We'd love to hear from you.