Kate Middleton Reveals 'Hard Times' For George, Louis and Charlotte During 'Unprecedented' Coronavirus Pandemic
Kate Middleton, formally known as Catherine, Duchess of Cambridge, has revealed how young Princes George and Louis and Princess Charlotte are coping with "hard times" during the ongoing coronavirus pandemic.
The duchess described the pandemic as "unprecedented" during a video interview with U.K. network ITV's This Morning show on Thursday.
Catherine was promoting her Hold Still photography project with London's National Portrait Gallery which is documenting life under coronavirus lockdown.
The museum wants ordinary people to submit their photographs for an exhibition on how the country coped with the pandemic.
Asked by hosts Phillip Schofield and Holly Willoughby how she was surviving, Catherine gave an insight into how Prince George, Princess Charlotte and Prince Louis have been keeping busy.
She said: "It's extraordinary. I'm sure you're experiencing the same yourselves and your families and things.
"We're stuck into homeschooling again. They're unprecedented times really. But, no, we're fine, thank you for asking."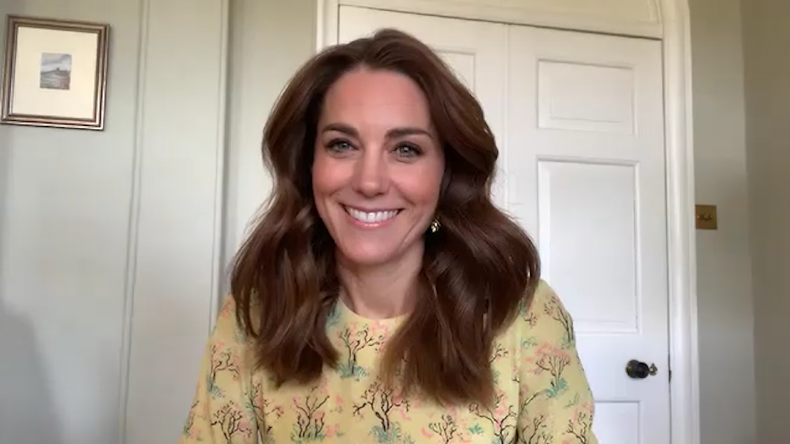 Catherine added: "George gets very upset because he just wants to do all of Charlotte's projects. Spider sandwiches are far cooler than literacy work."
The duchess talked through some of her favourite images taken during the U.K. lockdown to prevent the spread of the coronavirus, including one of nurse Aimée Goold, who photographed her PPE scarred face after a 13-hour shift at Doncaster and Bassetlaw Teaching Hospital.
Catherine said: "It's a really harrowing image actually. They are the things that not everyone at home is going to witness.
"But I think it's so important for us all to be able to see these sorts of images and showcase what some of those on the frontline are really experiencing."
Prince William and Catherine take part in Clap for Carers, where the people in Britain lean out of windows and stand on porches applauding frontline workers.
The duchess revealed how Prince George and Princess Charlotte are old enough to try to understand the crisis, but have found it difficult to take in.
She said: "It's really hard and we hadn't done a huge amount of FaceTime but we're doing that a lot more now.
"We try to check in daily with family members and speak to them about news so in some ways we've got a lot more contact than before.
"But it's hard to explain to a five and six-year-old what's going on, but the school's been great in supporting them as well.
"So, hard times but they've got support out there, I think."
Catherine also revealed she got covered in paint photographing Prince Louis for his birthday pictures, released when he turned two on April 23.
She released a series of images of the youngster with paint smeared on his cheeks from a craft session making rainbow pictures for NHS staff.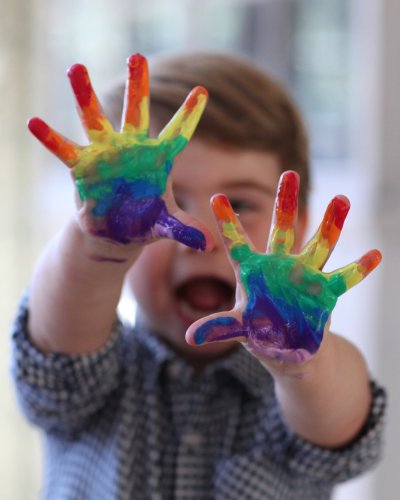 The duchess said: "I should've taken a photograph of what I looked like after taking that picture of Louis, luckily that wasn't documented."
The gallery will pick the 100 best photos to hang in a special gallery without walls.
The three themes they want to see are "Helpers and Heroes," "Your New Normal" and "Acts of Kindness."