Kate Middleton Talks Mental Health, Princess Diana's Death With Prince William And Harry In New Video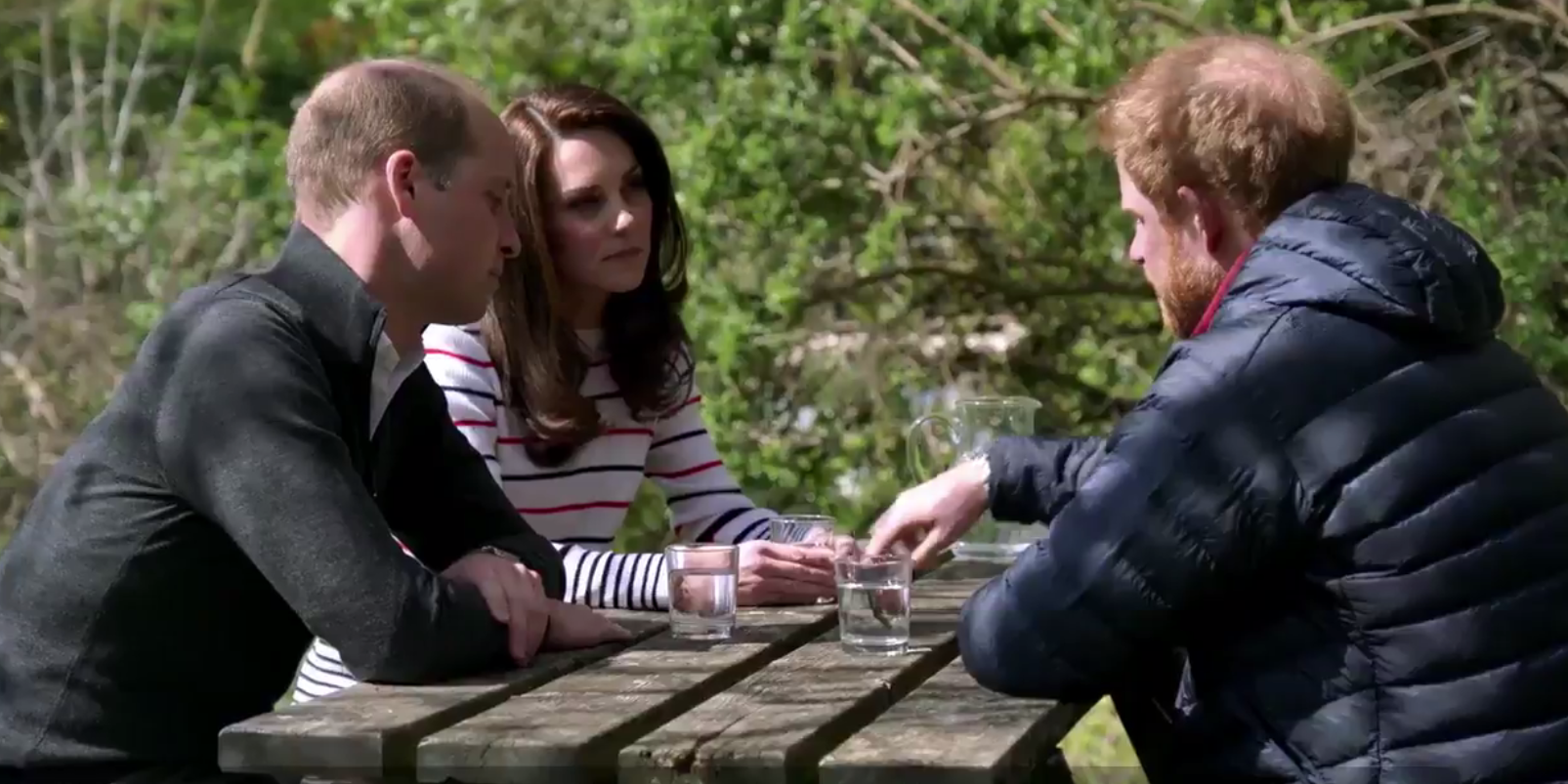 Sitting at a wooden table enveloped by greenery and foliage in the royal family's Kensington Palace, the Duke and Duchess of Cambridge, Prince William and Kate Middleton, along with Prince Harry, shared one of their most personal conversations since starting their mental health awareness campaign, Heads Together.
The three discussed Duchess Catherine's years-long work in social work, Princess Diana's death and its impact on the young princess, as well as why the three chose to come together to spearhead a campaign focused on having "simple conversations" to address personal crises and mental health issues. A video of their conversation was shared Friday morning on the royal family's official Twitter page, just days before Heads Together would be one of the main charities represented at Sunday's London Marathon.
Related: Kate Middleton Named Wimbledon Patron For 2017
"Mental health seemed to run between all the different areas we were working in, so whether its homelessness, military for [Prince Harry], and addiction with me and bereavement, there was this sort of underlying thread, wasn't there, of mental health," Duchess Catherine said after the two princes revealed it was her idea to create the Heads Together campaign last year. "This idea that, all of us coming together to find a common theme and to show people how to have what we are calling 'simple conversations,' and starting those conversations which is often the hardest bit, really."
The London Marathon, one of the world's most famous long-distance running events since its 1981 inception, brings athletes and runners from across the U.K. and beyond to the city for a day of raising funds and donations for a bevy of charitable causes, from the Children With Cancer UK to the WaterAid nonprofit organizations. This year, each marathoner will receive a Heads Together headband.
At least 700 runners have dedicated their involvement in Sunday's marathon, as well as the total donations they will accrue, toward the Heads Together campaign. But the royal family says their participation in the London Marathon, and what the annual event means for charities and individual runners, goes much deeper than symbolism and headbands.
"The London Marathon is to some people a year in the making," Prince Harry said. "This is their opportunity to put closure on an issue, or this is their opportunity to be part of something amazing, and it's just really exciting for all of us to be a part of it."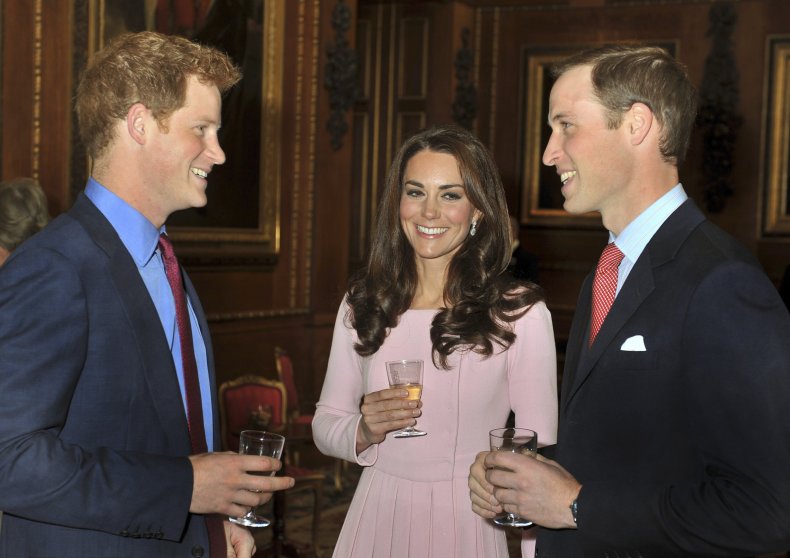 The 32-year-old prince also discussed the trauma he experienced after the death of his mother, Princess Diana, and how he buried the issue instead of addressing the emotional impact losing a parent would have for any young child—even royalty.
"I always thought to myself, what's the point of bringing up the past?" Prince Harry said. "What's the point in bringing up something that's only going to make you sad? It ain't gonna change it, it ain't gonna bring her back. And when you start thinking like that, it can be really damaging."