Kate Middleton Forces Magazine to Delete 'Lies' About Family, But Meghan Markle Spat Stays
Kate Middleton has forced British society magazine Tatler to delete a "swathe of inaccuracies and false misrepresentations" though claims of a rift with Meghan Markle remain online.
Kensington Palace issued a legal letter to the magazine over its "Catherine the Great" cover story in May.
Just two weeks ago, Newsweek revealed initial exchanges led to only a single paragraph being deleted from the coverage four months on.
However, the palace has now won major alterations to the story with extensive quotes attributed to anonymous sources removed.
Among sections to go are claims Kate had been "working as hard as a top CEO" after Meghan Markle and Prince Harry quit royal duties to start a new life in America.
Claims Kate had a poster of Prince William on the wall of her boarding school dorm, which she has denied, and disparaging remarks about her mother Carole Middleton and sister Pippa have also been cut.
However, sections detailing Kate's falling out with Meghan remain in the article, including references to an argument at a bridesmaids dress fitting, in the run up to Meghan and Harry's wedding.
A friend of Prince William and Kate told author Anna Pasternak that Kate believed the girls should wear tights, "following protocol."
However, Meghan "didn't them want them to" and the article observes "photographs suggest that Meghan won."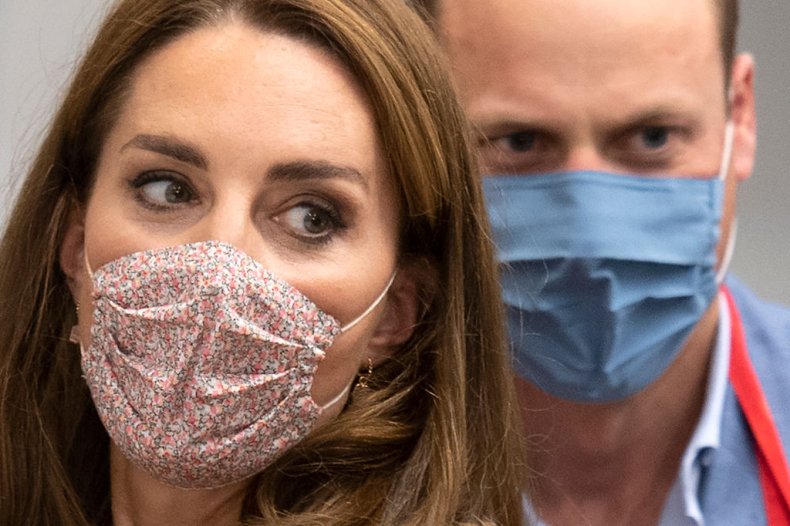 The magazine quoted a friend who claimed Prince William and Kate "were very circumspect" about Meghan at the beginning of her relationship, claiming this "incensed" Harry.
And it goes on to say Kate "sought the opportunity to put Meghan in her place" by picking her up for "speaking imperiously to her Kensington Palace staff."
At the time the article was first published, a Kensington Palace spokesperson told Newsweek: "This story contains a swathe of inaccuracies and false misrepresentations which were not put to Kensington Palace prior to publication."
The Daily Mirror also quoted a source saying the article contained "lies."
A spokesperson for Conde Nast, publisher of the magazine, said: "Tatler's Editor-in-Chief Richard Dennen stands behind the reporting of Anna Pasternak and her sources."
Ingrid Seward, author of upcoming book Prince Philip Revealed, previously told Newsweek the article caused offence due to the way it depicted Kate's family.
She said: "I think it's far too close to the bone for comfort.
"She [Pasternak] manages to completely lift Kate onto a pedestal and then completely knock her off it.
"She manages to slag off [harshly criticize] her mother, makes William look weak and makes Kate look so dull.
"No woman wants to be presented that way.
"The fact the articles attacked her family are probably what will have really got to her."